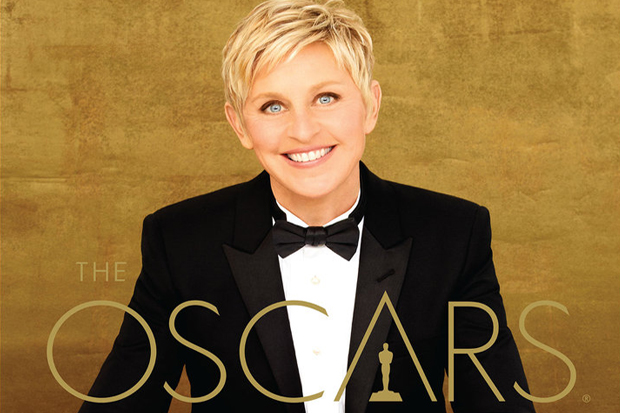 16 Jan

Fearless Oscar nomination predictions

We're just hours away from the announcement of this year's Academy Award nominations. It's always a bittersweet feeling, because all the unknown possibilities and hopeful outcomes are put to rest for another year. There's excitement, but there's also a twinge of sadness. But of course, once the nominations are out, a whole new game of prediction madness begins, so let's take a look at how I think this will all play out tonight. There won't be comments or predictions on who will win. There's still 50 days to go, and a lot can happen between now and March 2.

As always, I preface this by saying that nobody knows anything, when it comes to these things, no matter how hard they try to convince you that they do. Just look at Ben Affleck and Kathryn Bigeow's shock snubs last year. No one saw that coming, and so, no doubt, there will be some shockers, surprises, and snubs this year too.

Alas, let's give this a try anyway…

Best Picture

12 Years A Slave

American Hustle

Captain Phillips

Dallas Buyers Club

Gravity

Her

Inside Llewyn Davis

Nebraska

Saving Mr. Banks

The Wolf of Wall Street

With the wacky voting system, there really is no way to know how many nominees will end up here. I'm probably being safe and less bold by going with the maximum of ten, but I actually think we could get to the maximum this year, marking the first time this has happened since the new system was introduced. It's been one of the best years for film in a long, long time, so it only makes sense that all these films make it into the race. I can't believe I'm saying this, but if I have to drop one off, it's *gulp* my dearest Saving Mr. Banks. I don't know where the swing against it has come from, but I wouldn't be surprised to see it omitted tonight. I'll be utterly, utterly devastated, but at least a little prepared if it happens. On the outskirts, you can certainly see Philomena or The Butler waiting in the wings, and I'm 99% sure Philomena will take Saving Mr. Banks' spot, if we get to 10 nominees, but I'm sticking with my heart on this one.

Best Director

Alfonso Cuaron – Gravity

David O'Russell – American Hustle

Martin Scorsese – The Wolf of Wall Street

Paul Greengrass – Captain Phillips

Steve McQueen – 12 Years A Slave

Gone are the days of the Best Picture and Director nominees matching up, so it's a little harder to see how this will play out. Do I really need to mention Affleck again? Once again, I'm playing it a little safe, since I'm just matching the DGA nominees, but it seems to be the most obvious way to go. That said, I won't be surprised to see Alexander Payne, the Coens brothers or Spike Jonze here. It just depends how the Academy warms to The Wolf of Wall Street, so as nuts as it sounds, I think the most vulnerable is actually Scorsese.

Best Actor

Bruce Dern – Nebraska

Chiwetel Ejiofor – 12 Years A Slave

Matthew McConaughey – Dallas Buyers Club

Robert Redford – All Is Lost

Tom Hanks – Captain Phillips

With all the rumblings about Redford refusing to campaign, he's strangely the most dangerous here, which is crazy given he was the frontrunner for an incredibly long time. Fighting for his spot would be Leonardo DiCaprio and Christian Bale, but we know how the Oscars love to snub Leo, and Bale's win a few years ago probably works against him. There's also a slight chance Idris Elba, Forest Whitaker, or Joaquin Phoenix could sneak in, but whose place they end up stealing is beyond me.

Best Actress

Cate Blanchett – Blue Jasmine

Emma Thompson – Saving. Mr Banks

Judi Dench – Philomena

Meryl Streep – August: Osage County

Sandra Bullock – Gravity

Probably one of the only really locked down categories of this year's awards, in that, by all accounts, it really can't go any other way. It's great to see Amy Adams start to take off, after her Golden Globes win, but we have to remember that Oscar nomination ballots were handed in two weeks ago, so her win four days ago means nothing when it comes to swaying votes here. Winning a Globe is a great boost, if you're already likely to be nominated, but it means nothing if you're dwelling on the fringe, like she is. It's still highly possible, especially if they go nutso for American Hustle and nominate it for everything they can, in which case, she'll knock out Meryl. There's no doubt in my mind Meryl deserves to be here, and if she hadn't won for The Iron Lady, she'd probably be the frontrunner, but even Streep herself seems sick of being nominated, so the Academy might just save her the trip. If this does play out like I suspect, we'll be looking at a category full of nominees who have all won previously, the same situation as last year's Supporting Actor race.

Best Supporting Actor

Bradley Cooper – American Hustle

Barkhad Abdi – Captain Phillips

Jared Leto – Dallas Buyers Club

Michael Fassbender – 12 Years A Slave

Tom Hanks – Saving Mr. Banks

Deep down, I know Tom Hanks is not going to get nominated, I just refuse to accept it. I'm leaving him here, in the insane hope that he gets in. I can't ignore the fact that the Academy is full of old, nostalgia-loving men (some of who have been around so long, they probably voted to give Walt Disney himself awards, back in the day), so I still feel like Hanks has that appeal going for him, and could still be a double nominee this year. Don't get me started on the idiocy of Abdi being nominated over Hanks…anyway, it's far more likely that Daniel Brühl or James Gandolfini will take Hanks' place, or maybe even someone way out of left-field, like James Franco.

Best Supporting Actress

Jennifer Lawrence – American Hustle

Julia Roberts – August: Osage County

June Squibb – Nebraska

Lupita Nyong'o – 12 Years A Slave

Oprah Winfrey – The Butler

Another category that's pretty much set in stone. I know Oprah suffered a fairly shocking snub by not receiving a Golden Globe nomination, meaning it's entirely possible it could happen here too. If that's the case, Sally Hawkins will nab her spot. But there is no way in hell the Academy, a body that gave this woman an honorary Oscar, will be able to resist having Queen Oprah, sitting front and centre, at this year's ceremony. If I was a betting man, this would be the category to lay money on.

There are 18 other categories, but to be honest, there's not a huge amount of skill in predicting them. Expect to see Gravity dominate the technical awards (you may as well give them the gold statues now), and my final prediction is for 12 Years A Slave to lead with 10 nominations this year, followed by Gravity with 9 and American Hustle with 8. If you are that interested with how I came to these final numbers, you can see my entire predictions list here http://www.goldderby.com/dougmj/mypredictions/.

We are looking at one of the strongest years for film in recent memory, and sadly that means, even more so than usual, not everything and everyone that deserves to be nominated will be. Sure, that happens every year, but you can almost guarantee there will be some particularly hard snubs to swallow this year. Good luck, Saving Mr. Banks…I think you're going to need it.