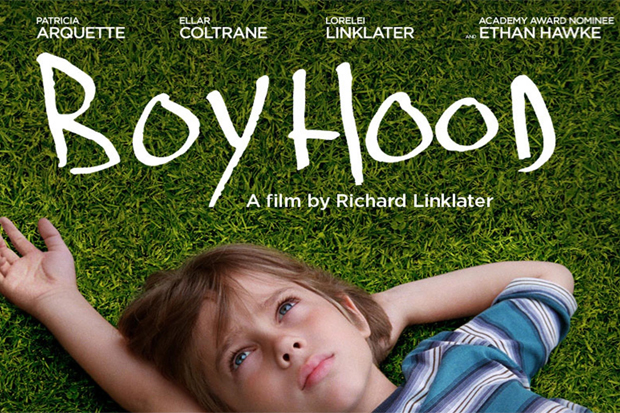 18 Feb

The case for and against 'Boyhood'

The next Best Picture nominee under The Jam Report's microscope is Richard Linklater's masterpiece Boyhood. The film had been the presumed winner for most of the season, and it looked likely to sail to the podium without much competition at all…until the PGA shock win for Birdman put a serious spanner in the works. Can it claw back the trophy from Birdman and win? Or has the little film that could run out of steam at the very last hurdle?

Why it could win Best Picture:

It was the frontrunner for so long for a reason. It was a fairly topsy-turvy awards season, but one of the few mutually agreed industry assumptions has been the fact that Boyhood was going to take home Best Picture at the end of the circus. It took the majority of the precursor critics awards (Austin, Boston, Chicago, Detroit, Houston, Indiana, Iowa, Los Angeles, New York, Oklahoma, San Francisco, Seattle, Toronto, Vancouver, Washington). It took out Best Picture at the overarching Critics' Choice Awards. It swept the Golden Globes (Picture, Director, Supporting Actress). It even swept the BAFTA Awards which many said would be difficult for such an "American" film. It just kept rolling on and on, following similar paths of former Best Picture winners. And there's a simple reason for that – this film is easy to love, and it's easy to vote for. While its frontrunner status has seemingly been snatched away by Birdman, it's still a film that's easy to love, difficult to hate, and very easy to vote for, and that bodes extremely well for its chances come Oscar night.

The preferential ballot. Every year I get asked to explain how the preferential ballot works in simple terms, and every year I maintain that it's not really possible to explain it in such a way. It's a complicated process, and to be honest, I'd like to see it dismantled. Alas, it is what it is, and it can mean all the difference for a film like Boyhood. Basically, it's not enough to get the most #1 votes. Your film also needs to appear at either #2 or #3 on as many ballots that didn't give you their top spot as possible. For divisive films like Birdman or American Sniper, this is what will likely hurt them. For a universally liked film like Boyhood, it could be the major factor that gets it over the line. While there will always be plenty of voters who won't put it at #1, there will be few that will leave it out of their top 3, purely because of what an achievement the film represents. With the lion's share of secondary votes, Boyhood could take the prize, even if Birdman scores more #1 votes. Confusing, I know, but it could easily happen.

Cinematic history. That's the tagline the team behind Boyhood's Oscar campaign are running with for their For Your Consideration ads, clearly referencing the extraordinary achievement the film represents. There's never been a film like it before, and that fact alone needs to be hammered into voter's minds as much as possible. By very definition alone, the best picture of the year should be something that is "better" than everything else, and what's better than something that's never been done before? That's another major reason it's been the frontrunner for so long. People are just in awe of what Linklater has managed to achieve, and all season long, it just seemed grossly unfair to fail to reward it with the top prize. While that fact has diminished in the past few weeks, if enough people are reminded through smart campaigning, you have to assume they will consequently vote for Boyhood like they have been all season long. Why change now?

Why it won't win Best Picture:

The change in tide. It's hard to ignore the late change of direction of this year's race. As seen above, Boyhood was cruising to a victory on Oscar night, but seemingly out of nowhere, Birdman became the new golden child. The first major shift was the Producer's Guild Award, an award that has gone to the eventual Best Picture Oscar winner for the last seven years in a row. Then the Screen Actor's Guild followed suit by awarding Birdman with Best Ensemble. This wasn't a huge surprise, but given it was literally a day after PGA, it meant all the headlines were suddenly screaming Birdman. The final nail in the coffin came when Alejandro González Iñárritu was the surprise winner at the Director's Guild Awards. It was safely assumed Linklater would at least be celebrated by his fellow directors for his incredible effort to bring Boyhood to life, and yet, even they had changed their mind. Jealousy, perhaps? Essentially that means the majority of producers, actors, and directors are all voting for Birdman on their Oscar ballot. That's a huge chunk of the Academy, and doesn't bode well for Boyhood.

The mud is sticking. Every year, there are numerous smear campaigns against pretty much every Best Picture nominee. Sometimes they work. Sometimes they're ignored. It seems this year, the mud being thrown on Boyhood is sticking, and that can be impossible to overcome. The main whisper being spread around is that if you gave anyone a camera and a production time of twelve years, they could make a film like Boyhood. It's a ridiculous argument, but it's simplistic enough in nature to convince those that are foolish enough to believe it. If enough idiots drink the Kool-Aid, they won't vote for it. Why vote for a film that any Joe Blow could make? Why give the top prize to something that is ultimately just a gimmick?

It's too "small". Nothing much happens in Boyhood. No one can deny that. It's a simple little film. That isn't necessarily a bad thing. It's just that those kind of films very rarely take out Best Picture. You don't need to be a big Gone With the Wind style epic to win, but something as intimate and subtle as Boyhood just doesn't have the feel of an Oscar winner. Family drama may have been all the rage at the Oscars of the 80s (Kramer vs Kramer, Ordinary People, Terms of Endearment), but this ain't the 80s, and a quaint independent film about an ordinary family's life just doesn't have the same appeal to Oscar voters these days. Tradition is everything with the Academy. Sure, they often break the rules every now and then, but they're very stuck in their ways. A film needs to feel like Best Picture, and as masterful as Boyhood is, it's not your traditional Academy favourite.

Can Richard Linklater's little gem overcome the late charge of Birdman and take back the crown? Is the family drama making a return to the Oscar stage? Will my heart lead me to predict Boyhood as my final prediction? Find out when I reveal my final Oscar predictions this Sunday February 22.