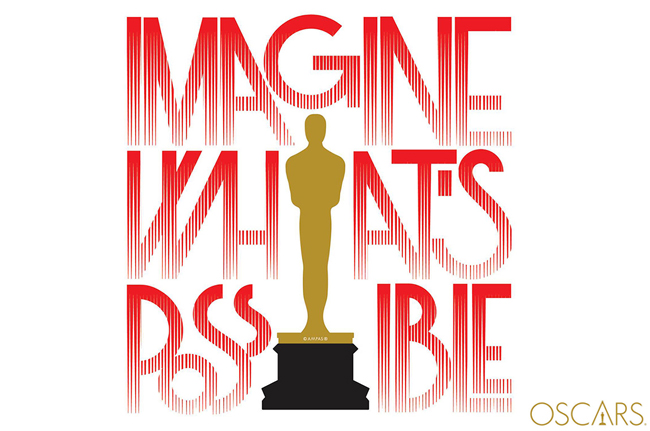 23 Feb

Final predictions for the 87th Academy Awards

Well, the day has arrived. After what feels like a longer-than-usual awards season, and an enormous amount of back-and-forth on these predictions, the time has come to lock them in. I haven't been this doubtful about the majority of my predictions in many years. There's been a few tricky categories over the past couple of seasons, but nothing like this year. Even at this late hour, I have absolutely no idea what will win Best Picture. I think my 'for and against' series of posts made my mind even more confused than it was before. There's a genuine case to be made for more than a handful of the Picture nominees, and that's somewhat exciting. Nothing is quite as boring as going into the ceremony knowing exactly how things are going to play out.

That being said, please take my predictions this year with a very large grain of salt. There's every chance I am completely wrong on more than a few categories. I'm trying to pick with my head, and not my heart, but that's a tricky challenge. Alas, let's give it a whirl…

BEST PICTURE
American Sniper
Birdman
Boyhood
The Grand Budapest Hotel
The Imitation Game
Selma
The Theory of Everything
Whiplash

Will win: Boyhood
Should win: Boyhood
Possible shocker: American Sniper

I just have no idea on this one. I really, really don't. The smart pundits are taking Birdman, and if you're part of an office pool or making predictions elsewhere, this is the way you should go. My initial reaction after seeing Birdman was "as brilliant as that was, it will never win Best Picture", and I'm sticking that very immediate response on this one. I know it's won all the big prizes at the back-end of the race. I know the tide has seemingly turned on Boyhood, just like it did with The Social Network. I know it now seems like Birdman is relatively unstoppable. And yet, I can't shake this overwhelming feeling it's  somehow going to go to Boyhood. I'm probably wrong. I adore both movies, so whatever happens, I'll be both overjoyed and completely gutted.

BEST DIRECTOR
Wes Anderson – The Grand Budapest Hotel
Alejandro González Iñárritu – Birdman
Richard Linklater – Boyhood
Bennett Miller – Foxcatcher
Morten Tyldum – The Imitation Game

Will win: Alejandro González Iñárritu
Should win: Richard Linklater
Possible shocker: Wes Anderson

For the third year in a row, I'm thinking we'll have a split between Picture and Director. This used to be such an insane rarity, and yet it's fast becoming the norm. I feel like the fact that Linklater is also a producer on Boyhood will be playing on people's mind because if it takes Best Picture, he'll still walk away with a little gold man. That makes it easier to give it to Iñárritu. That being said, if I'm wrong on Boyhood winning Best Picture, you'll likely see Linklater walk away with Director. I don't foresee the same film/director taking both categories, but to me, Iñárritu seems more likely.

BEST ACTOR
Steve Carell – Foxcatcher
Bradley Cooper – American Sniper
Benedict Cumberbatch – The Imitation Game
Michael Keaton – Birdman
Eddie Redmayne – The Theory of Everything

Will win: Eddie Redmayne
Should win: Michael Keaton
Possible shocker: Bradley Cooper

For the longest time, this was Keaton's to lose. It blows my mind that Birdman may take Best Picture, but the Birdman himself won't take Actor. That is completely ludicrous to me, but such is the Academy Awards. The tide has turned, and it's all about Eddie Redmayne. Not to take anything away from his performance, because it is truly phenomenal. I just personally felt that Keaton's work was unlike anything else we saw this year, and should be rewarded as such. Carell should be in Supporting, and it is a huge shame a performance like Cumberbatch's is not going to be rewarded. The Cooper shocker could absolutely happen. This is the man's third nomination in a row, and that fact alone would normally equal a win. If it happens, we could be seeing a complete boil-over for American Sniper.

BEST ACTRESS
Marion Cotillard – Two Days, One Night
Felicity Jones – The Theory of Everything
Julianne Moore – Still Alice
Rosamund Pike – Gone Girl
Reese Witherspoon – Wild

Will win: Julianne Moore
Should win: Rosamund Pike
Possible shocker: Not gonna happen

Julianne Moore is long, long overdue, so it's fantastic to see her finally taking home a well deserved Oscar. She should have won for Far From Heaven or Boogie Nights, but her performance in Still Alice is another home-run in her stellar career. Personally, I'd much rather see Rosamund Pike take it home, as her performance is truly mesmerising. Given the Academy's disdain for Gone Girl, it's probably a miracle she was even nominated in the first place. Felicity Jones appears to have been nominated for being the best British woman in a film this year. It was a nice enough performance, but I feel she was just carried along for the ride with The Theory of Everything train. And Witherspoon and Cotillard have taken this home before, so they're just happy to be here.

BEST SUPPORTING ACTOR
Robert Duvall – The Judge
Ethan Hawke – Boyhood
Edward Norton – Birdman
Mark Ruffalo – Foxcatcher
J.K. Simmons – Whiplash

Will win: J.K. Simmons
Should win: Simmons or Edward Norton
Possible shocker: Edward Norton

J.K. Simmons has been an underrated character actor for many, many years now, so it's a pleasure to see him finally being acknowledged in such a way. The supporting races have been locked up for quite a while now, so I don't see that changing. If the Birdman love is ridiculously strong, there could be a Norton upset, but it seems very, very unlikely. Kudos to Ruffalo on another nomination. That man is a national treasure, and he will win one eventually.

BEST SUPPORTING ACTRESS
Patricia Arquette  – Boyhood
Laura Dern – Wild
Keira Knightley – The Imitation Game
Emma Stone – Birdman
Meryl Streep – Into The Woods

Will win: Patricia Arquette
Should win: Arquette
Possible shocker: Emma Stone

Another category that has been locked up for some time. The statue is going to Arquette, and rightly so. The woman delivered one of the bravest performances of the year, and possibly of all-time. Like with Norton, if there is a Birdman sweep, expect to see Stone steal it away, but there'll be a riot in Hollywood, if she does.

BEST ORIGINAL SCREENPLAY
Birdman
Boyhood
Foxcatcher
The Grand Budapest Hotel
Nightcrawler

Will win: The Grand Budapest Hotel
Should win: Nightcrawler
Possible shocker: Foxcatcher

This is a tough one, and it really could go to any of the three films also nominated for Picture. I feel Wes Anderson has the edge, similar to Spike Jonze taking out this category last year. He's long overdue for an Oscar, and this is the most obvious place to award him one. That being said, it's probably going to go to Birdman. I found Nightcrawler to be the most original film of these nominees, so that's where my preference would lie, but it's literally not nominated for anything else, so I doubt it's going to win.

BEST ADAPTED SCREENPLAY
American Sniper
The Imitation Game
Inherent Vice
The Theory of Everything
Whiplash

Will win: The Imitation Game
Should win: Gone Girl…oh wait…
Possible shocker: Whiplash

Another coin-flip category. It seems unlikely for a film like The Imitation Game to go home empty-handed, and it's definitely not going to win anywhere else, so it should happen here. Whiplash is the other likely option, even though it's in the wrong category. The Academy moving it into Adapted could be a blessing in disguise, as it had no hope in the Original category. It doesn't matter who takes it home because Gillian Flynn should be winning for Gone Girl. I have no idea why that piece of rubbish Inherent Vice is here, and the American Sniper script is utterly atrocious, but that's the Academy Awards for you.

BEST ORIGINAL SONG
"Everything is Awesome" – The LEGO Movie
"Glory" – Selma
"Grateful" – Beyond the Lights
"I'm Not Gonna Miss You" – Glen Campbell…I'll Be Me
"Lost Stars" – Begin Again

Will win: "Glory"
Should win: "Glory", I guess…
Possible shocker: "Everything is Awesome"

Probably one of the worst Original Song races we've seen in some time. I have no idea what those last three songs are, or even really what those three movies are that they appear in. It just hasn't been a particularly good year for movie songs. Not to take anything away from "Glory". It's a fittingly moving song, and deserves to win, but when your only real competition is a purposely incessantly annoying song from an animated film, it just seems like it was a case of "well, what else are we gonna vote for?". Plus it's a consolation prize from the Academy for treating Selma so badly.

I'm not going to bother going into great detail with the other awards, so I'll just run through the rest of my predictions without notes.

BEST ANIMATED FEATURE FILM
How to Train Your Dragon 2

BEST CINEMATOGRAPHY
Birdman

BEST COSTUME DESIGN
The Grand Budapest Hotel

BEST DOCUMENTARY FEATURE
Citizenfour

BEST DOCUMENTARY SHORT
Crisis Hotline: Veterans Press 1

BEST EDITING
Whiplash

BEST FOREIGN LANGUAGE FILM
Ida

BEST MAKEUP/HAIRSTYLING
The Grand Budapest Hotel

BEST ORIGINAL SCORE
The Grand Budapest Hotel

BEST PRODUCTION DESIGN
The Grand Budapest Hotel

BEST ANIMATED SHORT
Feast

BEST LIVE ACTION SHORT
The Phone Call

BEST SOUND EDITING
American Sniper

BEST SOUND MIXING
Whiplash

BEST VISUAL EFFECTS
Interstellar

You know it's a tough year when even the usually-predictable tech awards are hard to pick. A whole swag of the above predictions could go a number of ways, so I'm not even confident there. I thought this way last year, and I was only wrong in two categories, but this year feels very different. I get the feeling very little I've said above could come to fruition…and I kind of love that. I've resigned myself to the fact that I'm not going to get a great score this year, and that's perfectly fine. We're all flying blind this year, so bring on the ceremony.