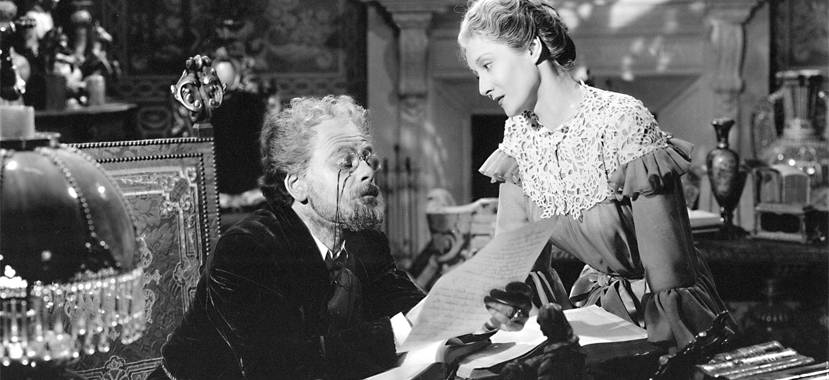 14 Dec

THE BEST PICTURE PROJECT – 'The Life of Emile Zola' (1937)

In 1938, the tenth Academy Awards ceremony was held at The Biltmore Hotel in Los Angeles. Honouring the films released between January 1, 1937 and December 31, 1937 the awards were originally scheduled to take place on March 3, but were delayed until March 10, due to one of the largest floods in southern California history in late-February. After a brief run, the category of Best Dance Direction was dropped for this ceremony, as was Best Assistant Director.

Despite breaking new ground with the first ever feature-length animated film, Walt Disney's Snow White and the Seven Dwarfs only received one single nomination for Best Score. After public backlash, the Academy issued Disney with an Honorary Academy Award the next year, presenting him with one Oscar statuette and seven miniature statuettes on a stepped base. This marked the only time in Oscars history a film was recognised over two ceremonies.

1938 holds the distinction for the first ever colour film (A Star is Born) to receive a Best Picture nomination, and the first time an actor (Luise Rainer) won two Academy Awards, also becoming the first to win consecutive acting awards – a feat repeated only three more times in Oscars history. The Academy once again changed its voting rules and extended its membership base to include all industry-related guilds and unions, including the Screen Extras Guild. This expanded the total number of voting members to a staggering 12,000 people.

The nominees:
The Awful Truth
Captains Courageous
Dead End
The Good Earth
In Old Chicago
The Life of Emile Zola
Lost Horizon
One Hundred Men and a Girl
Stage Door
A Star is Born

The winner:
The Life of Emile Zola

Based on the life of the noted French author, The Life of Emile Zola tells the story of his rise from a penniless, struggling writer to a wildly successful and controversial author. The film opens with Zola (Paul Muni) sharing a tiny Paris apartment with his close friend and painter Paul Cezanne (Vladimir Sokoloff). Struggling to make ends meet, his life is changed forever after a chance meeting with a prostitute Nana (Erin O'Brien-Moore), who gives him her diary filled with the scandalous story of her life. Zola turns these tales into a best-selling novel, and becomes a giant in the publishing world. He follows Nana with a series of equally-successful books, generally concerned with the lives of the underprivileged and the harshness of France's class society. This quickly makes him an enemy of the government. Meanwhile, a great moment of injustice is occurring, as Captain Albert Dreyfus (Joseph Schildkraut) is wrongly accused of treason by a group of unscrupulous army officials, using use him as a scapegoat to protect a senior official. Dreyfus is subsequently sentenced to a life-sentence of banishment on Devil's Island. When Dreyfus' wife, Lucie (Gale Sondergaard) begs Zola for his help, he soon publishes a scandalous article in defence of Dreyfus, calling out the real guilty parties. When the army retaliate by suing Zola for libel, an epic courtroom battle begins.

Why did it win?
The second biographical film to win Best Picture, the film was widely praised as the best example of the biography genre to date, with The New York Times calling it "the finest historical film ever made." While his name may not be quite so famous today (I'll admit to being unaware of the man or his work), in the 1930s, Zola was still a respected and notable figure in the literary world. For authors of work that challenged the balance of power and stirred up controversy, he was somewhat of a hero, with many hoping to emulate his success and reputation. It's no surprise a film detailing his life was well received by critics, who themselves are often no strangers to controversy.

On face-value, this type of film may not seem the stuff of box-office gold, but the film was surprisingly a huge success for Warner Bros, taking over $7 million in the US and ultimately becoming the eighth highest-grossing film of 1937. With its themes of the ever-importance for the fight for justice, and Zola portrayed as a hero of the every-man, the film struck a chord with audiences. While its status as a classic piece of cinema may no longer be in-tack (admit it – you've never heard of this film), it was one of the most beloved films with audiences of the 1930s.

After awarding films of great spectacle and high-production value, the Academy were clearly looking for something a little more simple for their Best Picture prize in 1937. Call it a case of exhaustion with the excess and elaborateness so synonymous with Hollywood, at the time. A solidly-made drama captured these exhausted voters, and it's the kind of Oscar success story we still see today – the little-film-that-could beating its bigger, flashier rivals. Think Moonlight over La La Land or The Hurt Locker over Avatar. It's really not hard to see why a film like this won Best Picture at this time.

Did it deserve to win?
You can't really be mad when a great drama wins Best Picture, and The Life of Emile Zola is just that. Nothing more, nothing less. It's not exactly groundbreaking in its production or visually anything special, but its performances and themes are undeniably powerful. Muni gives a stellar performance as Zola, capturing his character by extensively researching the man before filming began. While the first half of the film is somewhat of a drag, as we meet the characters and the basis is set for Dreyfus and his wrongful conviction, the film really comes alive once we move into the courtroom.

It's the typical fare we've come to expect from this style of legal drama film, with moments of great anxiety, impassioned monologues, and, of course, the suspense around the final verdict. Muni's performance elevates to a new level, as he battles corruption in his quest to clear Dreyfus' name. As a film, it's a testament to fighting the good fight, no matter how heavily the odds are stacked against you, and its themes are just as compelling today as they were in 1937. In a post-Trump world, where it's becoming increasingly difficult to trust the word of the government, the film could actually take on a whole new level of relevancy.

Not every deserving winner of Best Picture has to be something revolutionary or innovative. Sometimes a well-made, compelling drama with a stellar lead performance is more than enough to take home the prize, particularly one as inspiring as The Life of Emile Zola. Any film that challenges the notion of doing what is right over doing what is easy is always something to admire, especially when it's based on real-life events. Emile Zola was a great man, and deserves a place in history as a true hero. Likewise the film detailing is life was equally as great, and therefore deserves its place in cinema history as a Best Picture winner.