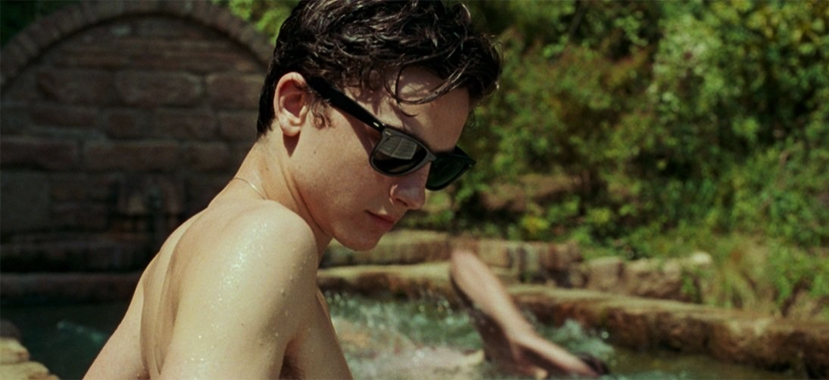 18 Dec

OSCARS WEEKLY – The case for Timothee Chalamet

In an Oscar season without frontrunners in the majority of the major categories, including Best Picture, there has been one award outcome that seemed almost a certainty – Gary Oldman was finally going to win an Academy Award for Best Actor, for his portrayal of Winston Churchill in The Darkest Hour. Oldman, surprisingly only nominated once before, is terribly overdue, and a lot of industry-types would love to see him win. It's the kind of Oscar narrative we see with at least one winner each year – the so-called career acknowledgement award. Think Julianne Moore, Kate Winslet, Leonardo DiCaprio or Jeff Bridges. A great performance, coupled with a history of failing to be awarded, generally results in this form of acknowledgement by the Academy.

But hold your horses. This race is far from over, and the tide could be turning. The dark-horse Timothée Chalamet is beginning to firm as a real chance to steal Best Actor for his subtle but powerful performance in Call Me By Your Name. A performance many have hailed as the best of 2017. A performance I personally called "one of the greatest performances you will see this year." And it's time to examine the case for Timothée Chalamet to win Best Actor.

So what does Chalamet have going for him? For starters, at only 21 years-old, he would become the youngest person to ever win Best Actor, besting current record-holder Adrien Brody by a full eight years. We all know the Academy love a chance to make some history. This may be too good an opportunity to pass up. The Oscars love to award young actresses with Best Actress, but they often shy away from younger actors for the Best Actor prize. It's always been a baffling anomaly, and one that never quite makes sense. But a young actor beating his older rivals to take it home has certainly happened before, as recently as three years ago.

Chalamet is treading a very similar path to that of Eddie Redmayne in 2014, when Redmayne, the young-gun, beat Michael Keaton, the older veteran. Much like Oldman, the Oscar seemed destined to go to Keaton for Birdman. It was a career resurgence for the once hugely popular actor, and the Oscar was meant to cap off his sensational return to prominence. But it wasn't to be, and Redmayne came from seemingly nowhere to steal the race, taking home the Golden Globe, SAG, and BAFTA, on his way to the Academy Award. One could easily see Chalamet having the exact same run of success, especially at the Globes.

There are many in the industry who despise the Golden Globes, myself included. They are a rather farcical event, presided over by a mysterious small group of voters called the Hollywood Foreign Press Association. They often make strange choices, and are generally dazzled by celebrity over performance. Despite this, few actors ever publicly state their disapproval of the awards. Gary Oldman is one notable exception. In 2009, he criticised the event as nothing more than a "television ratings vehicle." In 2014, he called the awards "meaningless," labelled the voting members as "self-indulgent nobodies," and actually called for a boycott of the event. It's a small miracle he even was nominated this year. No one is even sure if he will show up. It would take a true miracle for him to actually win. That bodes very well for Chalamet.

It was at the Globes where Redmayne gave a wonderfully humble and charming speech, and it's widely believed this was the beginning of his incredible run to steal Best Actor. That's ultimately one of the few purposes of the Golden Globes, and why it's still somewhat important to awards season. It's a great chance to showcase the performer, and how they act on a stage. This may sound silly, but the Academy voters often watch closely, as a trial-run for how winners may represent themselves on the Oscars stage. In 1998, Jim Carrey, who won for Best Actor in a Drama (usually a precursor for an Oscar nom) for The Truman Show, used his Globes speech to somewhat ridicule the Academy. Surprise, surprise, he consequently failed to receive an Oscar nomination. And failed again the next year, despite winning another Golden Globe, this time for The Man in the Moon. If Chalamet does indeed win the Golden Globe, he could boost his Oscar chances with a terrific and charming speech.

And that's another of the factors he has going for him over Oldman – charm. Now I know the performance should ultimately be all that matters, and in a perfect world, it would. And sometimes it is. But you have to be a realist, and accept there are other factors at play with the Academy Awards. As revered as Oldman is, he's rather gruff and unlikable. He's also experienced plenty of controversy in his career, like in 2014 when, in an interview with Playboy, he seemingly defended the anti-Semitic comments of Mel Gibson, and labelled Hollywood as a "town that's run by Jews." If you're not a huge fan of his work, you're unlikely to be a huge fan of the man himself. Unfortunately, that doesn't bode well for an Oscar win.

The last time an unlikable and "controversial" performer won Best Actor was Sean Penn in 2008, and even he knew when to toe the line and turn on the charm for an Oscar campaign. He has done it twice, remember. By comparison to Oldman, Chalamet is young and fresh, and free from controversy. He could very easily win over undecided voters with his boyish charm, particularly after the backlash last year with awarding Casey Affleck, given his sketchy past. Yes, it's disappointing this kind of thing matters, but it does. One must remember the Oscars can often be an elaborate beauty pageant, especially in the acting categories. Chalamet's name is everywhere, and so is his face.

Chalamet has one other advantage over Oldman – he's in multiple films this year. He also appears in strong Oscars-contender Lady Bird, as well as Hostiles (a film still being submitted for consideration, but lacking serious buzz), meaning Oscar voters are ultimately seeing him several times during the voting period. It was a similar situation in 2013 when Matthew McConaughey won for Dallas Buyers Club, but also appeared that year in Oscar-contender The Wolf of Wall Street. Likewise with Jamie Foxx in 2004 when he won for Ray, but also appeared (and was nominated for) Collateral. It's another example of Oscars history that works in Chalamet's favour. When a voter sees you several times while watching submissions, they notice you even more. Is it unfathomable to think Chalamet could ultimately be awarded for his breadth of work in 2017, not just a singular performance? Of all the Best Actor contenders, he's unrivalled in this area.

But these factors denigrate the real reason Chalamet could very well win – his performance is utterly sublime. It's the one component often singled out in reviews of Call Me By Your Name. It's a star-making turn that does indeed deserve an Academy Award. The critics are taking notice. So far, he has won Best Actor from the film critics' awards in Atlanta, Chicago, Los Angeles, and New York, with pending nominations with San Diego, San Francisco, and Houston, as well as winning Breakthrough Performer at the Gotham Awards, and with the National Board of Review. It's a run of accolades that often leads right to an Academy Award victory, and very well could for Timothée Chalamet.

One of the more seemingly uninteresting Oscar races of 2018 just became very interesting indeed. Watch your back, Oldman. Chalamet is coming.