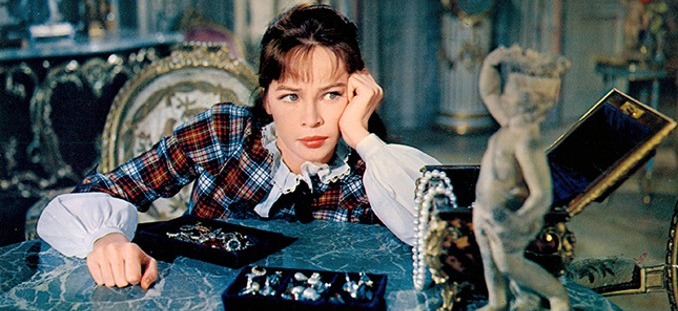 04 Jan

THE BEST PICTURE PROJECT – 'Gigi' (1958)

In 1959, the 31st Academy Awards ceremony was held at the Pantages Theatre in Los Angeles. Honouring the films released between January 1, 1958 and December 31, 1958 the awards were held on April 6. Fearful the ceremony would run overtime, producer Jerry Wald cut several numbers from the show during rehearsal. Unfortunately, he was wrong, and the ceremony ended 20 minutes before the broadcast was due to finish. Jerry Lewis did his best to fill time, before NBC ultimately ended the telecast, and cut to a sports show re-run.

After years of other animation icons being acknowledged, Bugs Bunny finally took home an Academy Award, with the Looney Tunes short Knighty Knight Bugs winning for Best Animated Short Film. The ceremony also marks the first and only time an Oscars host has won an award during the same ceremony. David Niven, one of six hosts this evening, won Best Actor for his work in Separate Tables.

After a one-year experiment, the Academy strangely changed several categories back to the way they had once been. Best Original Score was once again split into Musical and Dramatic/Comedy, and Cinematography separated back into awarding one prize for a colour film and one for a black-and-white production. Costume Design and Art Direction remained one singular award, covering both formats of production.

The night belonged to one film, and one film alone. Vincente Minnelli's lavish musical Gigi led the field with nine nominations, and broke the record for the most wins by one film, with its nine wins besting previous record-holders Gone with the Wind, From Here to Eternity, and On the Waterfront, who each took home eight Oscars. It also marked the biggest clean sweep in Oscars history, having won every category it was nominated for. This record would not be repeated until The Last Emperor in 1987. And, finally, it also marked the 10th time a film would win Best Picture without any acting nominations. Again, this feat would not be seen again until 1987.

The nominees:
Auntie Mame
Cat on a Hot Tin Roof
The Defiant Ones
Gigi
Separate Tables

The winner:
Gigi

Based on the 1944 novella of the same name by Colette, Gigi is another extravagant movie musical only MGM could produce. Set in Paris, at the turn of the 20th century, our titular young heroin Gigi (Leslie Caron) is following the "family tradition" of learning etiquette and charm to become a courtesan, when she reaches a certain age. Living with her grandmother, Madam Alvarez (Hermione Gingold) and mother (who is heard but never seen), Gigi visits her great aunt Alicia (Isabel Jeans) for lessons each week. But precocious Gigi finds the lessons frightfully dull, and wants more from life than being someone's mistress. Meanwhile, handsome and wealthy playboy Gaston Lachaille (Louis Jourdan) is decidedly bored with life. Tired of his every move being noted by the bored members of Parisian high society, he has far more fun when he visits Gigi, taken by her lack of pomp and circumstance. As the two spend more time together, could there be something more to Gigi than just a potential courtesan for the notorious womaniser?

Why did it win?
Despite awarding Best Picture to a big, flashy Arthur Freed-produced, Vincente Minnelli-directed MGM musical only seven years earlier, the Academy fell head over heels for his latest offering. Even more so than any other musical in Oscars history, at this point in time. Or any other film in general, for that matter. But the nagging question remains why? Why was this musical so damn successful at the Academy Awards, and something very similar like, say, Singin' in the Rain was not? For the first time in this project, I am willing to throw up my hands and admit I'm fairly stumped on this one.

For most of these Best Picture winners so far, you can generally assume and pinpoint why they won. But with Gigi, there's nothing crystal clear as to why it won a staggering nine awards, and broke the record for the most total wins for one single film. The only aspect that may answer the question is the fact it wasn't a particularly strong year for cinema.

Cat on a Hot Tin Roof has become somewhat of a classic, but it was rather controversial, at the time, due to the film's racy themes. There was also bad press surrounding the film's leading lady, Elizabeth Taylor. Taylor's husband, producer Mike Todd, had tragically died in a plane crash in March, but come September, she already had a new man, and a married one at that. Yes, this is the infamous moment she stole Debbie Reynold's husband and Carrie Fisher's father, Eddie Fisher. The negative press potentially cost her the Best Actress prize, and could easily have damaged the film's Best Picture hopes with it.

The other competitors were heavy dramas, and didn't bring much joy to the table. With some careful campaigning, it's likely the dazzling musical was the alternative choice the Academy could not resist. That's not to say the film wasn't also well-received. At the box-office, it took $6.5 million in the US, and a total of $13.2 million worldwide, making it a smash hit. The film also received positive reviews from critics. Variety called it "100% escapist fare" and noted "skillful casting, performance and presentation have endowed realism to the sum total," while The New York Times wrote "Vincente Minnelli has marshaled a cast to give a set of performances that, for quality and harmony, are superb."

While a solid reason is hard to find for the Academy's overwhelming response to Gigi, perhaps they simply just flat-out fell in love with this film. Sometimes, that's all you need.

Did it deserve to win?
There's one thing we need to discuss about Gigi – in a 2018 context, the narrative of this film is decidedly uncomfortable. Gigi, a 16-year-old girl, is essentially being groomed to be a prostitute. There's no way around that fact. You can call her a "courtesan" or a "mistress" all you like. Those are both fancy ways of describing a woman who is paid to have sex with men. Making matters worse is her relationship with Gaston, a 33-year-old man, which pushes the boundaries on a May-December romance way beyond comfort. It also doesn't help matters when the film opens with the quaint little number "Thank Heavens for Little Girls," sung by a 70-year-old man. Yes, I'm taking the song too literally. I know he follows the title lyric of the song with "they grow up in the most delightful way," but still…it's an awkward song, given the context of the film's narrative.

However, judging films with a modern-eye can be rather unfair. We are talking about a film set in Paris in the early 1900s, where a girl of 16 was indeed considered a woman. Therefore, it was not uncommon for females of this age to be married, and, yes, some even started life as a courtesan. This is the reality of the time, and the film is merely reflecting a sense of realism with its narrative. We can obviously look at it now and shake our heads in disbelief, but that's not how the people of 1900s Paris saw it. And apparently it's not how people of the 1950s saw it either, given the film's overwhelming success.

I've seen people find this film horrendously offensive. I've seen people swoon over it with giddy wonder. I'm falling somewhere in the middle. I can see the film's narrative as being terribly outdated and awfully difficult to sit through. But, I can also see it as merely a film of its time, and nothing more. And, putting the narrative aside, the film is a gorgeous movie musical, with lavish and elaborate musical numbers, stunning costume and production design, and stellar direction from Minnelli. And, yes, the potentially uncomfortable romance is still somehow rather delightful and charming, if you ignore certain elements and facts.

Yet, the biggest disgrace this year was the baffling and shameful snub of Alfred Hitchcock's Vertigo. Today, we consider it one of his absolute best, and one of the greatest films of all time. As you can see above, it wasn't even nominated for Best Picture. Utter nonsense. It's one thing for the Academy to pick an undeserving winner over a better nominee, like in the case of Citizen Kane. It's far worse for them to fail to even nominate the most deserving film of the year. But you come to expect these things to happen, from time to time. They've done it before. They'll do it again.

So, did it deserve to win Best Picture? Well, probably not. And certainly not over Vertigo. For all its beauty, it's still a fairly by-the-numbers movie musical. It's not particularly groundbreaking or original, but there's plenty of pizzazz to entertain and delight an audience, and that's really what the majority of musicals are designed to deliver. But, the Academy didn't bother to nominate the film that should have won, so you can't really hold it against Gigi that it ultimately won.