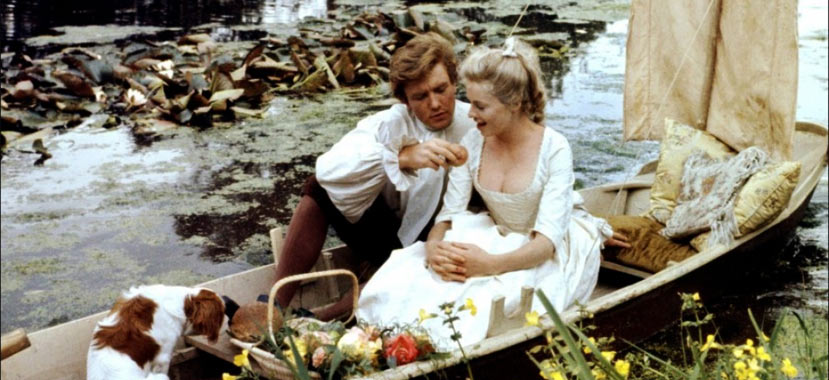 09 Jan

THE BEST PICTURE PROJECT – 'Tom Jones' (1963)

In 1964, the 36th Academy Awards ceremony was held at the Santa Monica Civic Auditorium in Santa Monica. Honouring the films released between January 1, 1962 and December 31, 1962 the awards were held on April 13. The ceremony was hosted by Jack Lemmon for the second time. Lemmon would go on to host a further two times, making him the equal-fourth with Whoopi Goldberg for number of times hosting.

For the first time in Oscar history, a black male actor won a competitive Academy Award. Sidney Poitier became the first Best Actor winner, taking home the Oscar for his work in Lillies of the Field. A black actor would not win that category again until Denzel Washington in 2001. In another Oscars first, all five women nominated for Best Supporting Actress were born outside the United States. This feat has never been repeated.

Despite limited screen time and many believing her performance was a supporting role, Patricia Neal took home Best Actress for Hud, despite strong competition from Shirley MacLaine and Natalie Wood. The film also won Best Supporting Actor for Melvyn Douglas. This marks the second and final time (to date) a film would win two acting categories without being nominated for Best Picture. The Academy introduced a new category for Best Sound Effects (now known as Sound Editing) which was won by It's a Mad, Mad, Mad, Mad, World.

Despite leading the field with 10 nominations, Tom Jones ultimately shared honours with mega-production Cleopatra, with each film taking home four awards. However, Tom Jones was the victor where it mattered, winning Best Picture, Director, Original Score, and Adapted Screenplay.

The nominees:
America America
Cleopatra
How the West Was Won
Lillies of the Field
Tom Jones

The winner:
Tom Jones

Based on Henry Fielding's classic novel The History of Tom Jones, a Foundling, Tom Jones is the tale of the romantic and comedic adventures of an 18th century playboy. Set in country England in the early 1700s, our tale finds Tom Jones (Albert Finney), the bastard son of servants Jenny Jones and a local barber, who was raised by Squire Allworthy (George Divine) as his own, alongside his own son Master Blifil (David Warner). Tom is a mischievous ladies man and an infamous playboy, but still kind-hearted and well-mannered. Blifil is the polar opposite, resenting his "first cousin" for his success with the ladies and affection from his father. When Sophie Western (Sussanah York) returns to town, the two fall madly in love. But Sophie's parents see Tom as nothing more than a bastard, and the two can never be wed. After Blifil tricks Tom into abandoning his foolish romance, Tom sets off to London, where he naturally falls into a series of riotous misadventures including heroic sword fights, mistaken identities, good deeds and lusty women. But, through it all, Sophie is never far from his mind, and he still longs for his beloved. Can the two star-crossed lovers find their way back to each other?

Why did it win?
Once again, I'm fully prepared to throw my hands up and say I don't get this one at all. After such a beautiful masterpiece like Lawrence of Arabia, it's utterly bizarre to see a rather crude and raunchy film like Tom Jones be the next in line for Best Picture. There's really nothing much to this piece of cinema that screams best of the year. It's a decidedly different choice for the Academy. You have to give them that.

What may explain its victory is timing. At the time of the 36th Academy Awards, the Vietnam War was becoming more of a disaster, the civil rights movement was causing riots and chaos across the country, and, just a few months prior to the awards, John F. Kennedy was assassinated. Things were decidedly bleak. Clearly the country was in need of some laughter. And it seems the cheeky, saucy misadventures of Tom Jones was just what they were looking for.

The film was a surprise success at the US box-office, taking in $16 million to become the fourth highest-grossing film of 1963. With a budget of only $1 million, the film was enormously profitable for United Artists. It seems the film struck a chord with audiences by providing some much-needed escapism and some much needed humour. The film was also well-received by critics, with TIME Magazine calling it "a way-out, walleyed, wonderful exercise in cinema," and the New York Times hailing it "one of the wildest, bawdiest and funniest comedies that a refreshingly agile filmmaker has ever brought to the screen."

Clearly the Academy were in need of something refreshingly upbeat and humourous for their Best Picture choice. It had been a bleak year, so it's hardly a surprise to see them fall for a daffy British comedy. The competition was also rather light this year, making it even easier for such a different choice to sweep to the front.

Did it deserve to win?
If you love ridiculously silly British comedies, perhaps this film is for you. Personally, their local cinema which falls into this irreverent and absurd comedic genre has never been my cup of tea. It was a struggle to get through Tom Jones. Maybe even more of a struggle than anything else I have endured so far. I get the film. I really do. And I get why it was rather well-received, by both audiences, critics, and the Academy. I just don't like it. At all.

The raunchy and frolicking adventures of a cheeky and saucy man behaving badly just doesn't scream Best Picture winner to me. Neither does the film's production values, which are bizarre and outputting, at best. The film is loaded with over-stylised sequences featuring tableaux snapshot scenes, a silent film recreation, and the characters constantly breaking the fourth wall by directly addressing the camera. The romance scenes (I'm remiss to even call them that) are horribly crude and quite tasteless. The whole production seems like one ridiculous folly which enjoys revelling in its own nonsense. Again, I get it. It's a very specific form of cinema. It's just not for me.

In saying that, Finney's performance is rather charming. It's hard to imagine him a roguish ladies man now, but there's something deceptively alluring to his work here. He flashes that boyish smile, and you can see why every female character melts for Tom. He's perfectly cast, and the film's true success. Finney is surrounding by a great cast of supporting players, particularly Hugh Griffith as Sophie's doting father. There's also some gorgeous landscape cinematography by Walter Lassally and a jaunty score by John Addison.

The problem is these great elements are hidden under so much farce, it's hard to even remotely enjoy watching this film, unless it's really your thing. It's not for me, but I'm sure it's a dream for some. And clearly it was a dream for the voters in 1963. One can't deride the Academy for clearly wanting something giddy and fluffy, given the misery of the world, at the time. Regardless, it still stands as a bizarre and confusing choice, even with that added context. Tom Jones is not a film I can say deserved to win Best Picture.