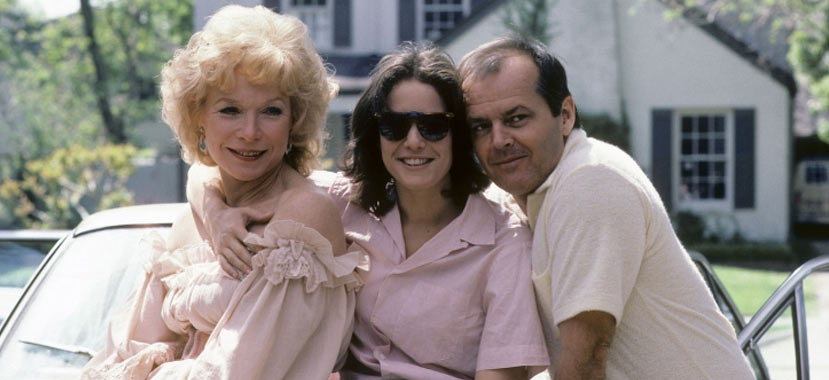 29 Jan

THE BEST PICTURE PROJECT – 'Terms of Endearment' (1983)

In 1984, the 56th Academy Awards ceremony was held at the Dorothy Chandler Pavilion in Los Angeles. Honouring the films released between January 1, 1983, and December 31, 1983, the awards were held on April 9. The ceremony was hosted by Johnny Carson for the fifth and final time. At three hours and 42 minutes long, this marked the longest ceremony in history, to this point.

History was made in the Best Supporting Actress category. Linda Hunt won the category for her performance in The Year of Living Dangerously, playing a male Chinese-Australian photographer. This marked the first time an actor would win an Oscar for playing a character of the opposite sex. Despite its introduction two years earlier, the award for Best Makeup was not given this year, due to a lack of genuine contenders. This would mark the last time the award was not given.

Despite achieving enormous success at the precursor awards, including winning Best Motion Picture – Comedy or Musical and Best Director at the Golden Globes (the first and only time a female has won this award), Barbra Streisand's Yentl failed to receive nominations for Best Picture, Director or Actress for Streisand. Many believe this to be a moment of shameful sexism and anti-Semitism by the Academy.

Leading the field this year with 11 nominations was James L. Brook's romantic comedy Terms of Endearment. The film would sweep the major awards, taking home five Academy Awards including Best Picture, Best Director for Brooks, Best Actress for Shirley MacLaine, Best Supporting Actor for Jack Nicholson, and Best Adapted Screenplay. With his victories, Brooks became the second person in history to win three Oscars in one evening for writing, directing, and producing. This has since been repeated only once more.

The nominees:
The Big Chill
The Dresser
The Right Stuff
Tender Mercies
Terms of Endearment

The winner:
Terms of Endearment

Based on Larry McMurtry's 1975 novel of the same name, Terms of the Endearment is the touching and relatable story of a tempestuous mother-daughter relationship. After the death of her husband, now-single mother Aurora Greenway (Shirley MacLaine) and her daughter Emma (Debra Winger) develop an extremely close love-hate relationship. Aurora, often overbearing and judgemental, believes she knows whats best for her daughter, including who she should marry. When Emma marries Flap Horton (Jeff Daniels), a man Aurora disapproves of, their relationship is tested, especially when Flap receives a promotion in Houston, and moves his growing family away from their grandmother. With nothing but time on her hands during phone calls with her daughter, Aurora finally agrees to accept the advances of an aging astronaut and ladies man, Garrett Breedlove (Jack Nicholson), who lives next door. Meanwhile, with three young children to look after without her husband or mother's help, Emma is left to deal with her issues on her own, and the cracks are beginning to form on the marriage her mother warned her was a mistake.

Why did it win?
After two years of loving a piece of cinema the Brits had dished up, it was time for the Academy to go back home. Waiting for them was a very, very American piece of cinema, which just so happened to star two of its most beloved actors. With MacLaine and Nicholson facing off and falling in love, and rising star Winger giving a career-making performance, Terms of Endearment was a tantalising opportunity for the Academy to reward a superbly written and wonderfully acted American film.

Much like Annie Hall, it also handed the Academy the rare chance to honour a romantic comedy – something they would only do once more over the next three decades. But Terms of Endearment reached beyond this genre by also delivering a heavy dose of drama, particularly in the film's tragic and tear-jerker of an ending, and any film which expertly blends comedy with drama generally finds its way to Academy voters' hearts.

In a relatively light year of true contenders, it gave Terms of Endearment a decidedly clear run to take home Best Picture. The Academy were faced with an odd prospect – a year without a gripping drama or epic biopic. The Right Stuff was perhaps the closest film to fit this usual Oscar-bait bill, but its dismal showing at the box-office killed its Best Picture narrative. The Academy were still wary of awarding flops, for fear of seeming out-of-touch with audiences or honouring a film many considered a failure.

The enormous success of Terms of Endearment at the box-office further boosted its Oscar narrative. On a small budget of $8 million, the film earned $108 million at the U.S. box-office to end the year at the second highest-grossing film of 1983, beaten only by the colossus that was Return of the Jedi. The film struck a chord with audiences, particularly with females, and the response was a resounding victory for Paramount Pictures. When later asked why she thought the film was so successful, MacLaine simply responded: "because everybody has a mother."

Terms of Endearment was also a huge success with the critics, earning positive reviews across the board. The New York Times called it "a funny, touching, beautifully acted film that covers more territory than it can easily manage," the Chicago Sun-Times raved the "most remarkable achievement of Terms of Endearment is its ability to find the balance between the funny and the sad, between moments of deep truth and other moments of high ridiculousness," and the New York Daily News stated "it takes all of five minutes to fall in love with this film."

As we had seen in the previous two years, the race for Best Picture was all but over before the Oscars ceremony. Terms of Endearment had already won four awards from the National Board of Review including Best Picture, four Golden Globes including Best Motion Picture – Drama, and Brooks had won both the Directors Guild and Writers Guild awards for directing and writing, respectively. The film became unstoppable, particularly after its incredible achievement of 11 nominations. There was simply no other choice for Best Picture this year.

Did it deserve to win?
It really is extremely difficult to dislike Terms of Endearment. As Shirley MacLaine so perfectly pointed out, we all have a mother, and we all have mothers who can, at times, be a little domineering and intrusive in our lives. It comes with the job. Mother knows best, after all. The film's narrative is impossibly relatable and gorgeously endearing, which makes for a piece of cinema that is bound to make an impact. After a viewing of this year's Oscar contender Lady Bird, you get a sense writer/director Greta Gerwig may have a soft spot for Terms of Endearment. There's certainly a heavy sense of homage to her work, particularly the film's sensational mother/daughter relationship.

MacLaine and Winger are perfectly cast as mother and daughter, and it truly is a shame only one could be the Oscar victor. They both deserved it, and one's performance could not exist without the others. Aurora and Emma's relationship is complicated, conflicted, and deeply genuine, but there's always a sense of deep love and care between parent and child. Both performances flow so beautifully well, feeling so refreshingly natural and unforced. There's never a sense that you're really watching a movie, if that makes sense. MacLaine and Winger inhabit their roles so brilliantly, it's like we're just watching someone's family home movies. Throw in some classic Nicholson cheeky comedy, and you have a film with three truly stellar performances.

Perhaps the most glorious achievement of Terms of Endearment is how Brooks finds the perfect balance between comedy and drama. The film is overflowing with great comedic moments (especially between Aurora and Garrett), but then follows that up with moments of harsh reality and painful truths. And, without giving anything away, the film's conclusion still has the power to utterly devastate its audience. Brooks has crafted his screenplay with a deep care and understanding of his narrative and his characters, and the film is another shining example of a writer/director at the top of his game.

All in all, Terms of Endearment is a terrifically written piece of cinema, with sublime performances from its glorious ensemble cast. It may not have aged particularly well, but it still has an immense power that is hard to resist. In the great history of Best Picture winners, it may not stand quite as tall as others. It's not groundbreaking or daring, but it's still incredibly enjoyable and completely captivating. And, in regard to it being a deserving winner this year, it's hard to make a better case for any of the nominees it defeated.