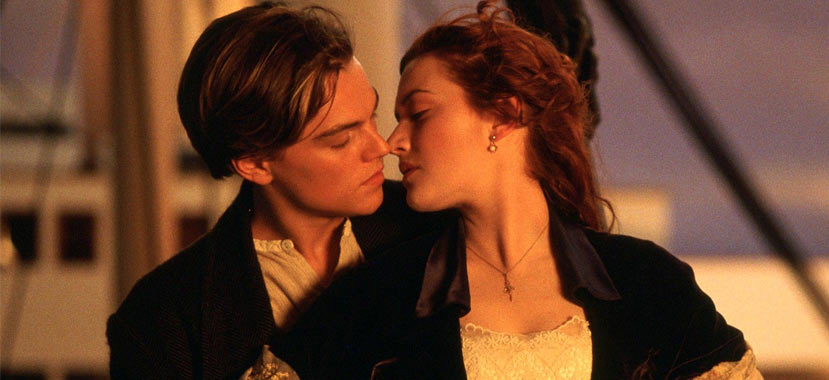 12 Feb

THE BEST PICTURE PROJECT – 'Titanic' (1997)

In 1998, the 70th Academy Awards ceremony was held at the Shrine Auditorium in Los Angeles. Honouring the films released between January 1, 1997, and December 31, 1997, the awards were held on March 23. For the second consecutive year and the sixth time overall, the ceremony was hosted by Billy Crystal.

With their wins for Best Actor and Actress for As Good As It Gets, Jack Nicholson and Helen Hunt became the seventh pair of lead acting winners from the same film. Hunt became the first Oscar performer to win an Academy Award while concurrently starring in a television series. Later that year, Hunt would win an Emmy Award for her performance in Mad About You, making her the only actress in history to win both an Emmy and an Oscar in the same calendar year. Nicholson became only the fourth performer to win three Oscars for acting.

With Best Actress and Best Supporting Actress nominations for their work in Titanic, Kate Winslet and Gloria Stuart became the first pair of actresses in Oscars history to be nominated for portraying the same character in the same film. At age 87, Stuart became the oldest performer nominated for a competitive Academy Award – a record she still holds to this day.

To commemorate the 70th anniversary of the Academy Awards, the ceremony's producers gathered 70 actors, who had received either a competitive and honorary award over the years, to appear together on-stage for a segment called Oscar's Family Album. Creating a "class photo" like no other, this marked the largest gathering of former winners since the 50th-anniversary ceremony in 1978. At the end of the segment, newly-award winners Kim Basinger, Helen Hunt, and Robin Williams also joined the gathering. Given he was a previous winner, this year's Best Actor winner Jack Nicholson was already seated for the segment, with his new Oscar, in hand.

Leading the way this year with a record-equalling 14 nominations this James Cameron's box-office juggernaut Titanic. The film became only the second in history to receive this staggering number of nominations, tying the record set by All About Eve in 1951. Titanic would go on to take home 11 Academy Awards, equalling the record for most wins set by Ben-Hur in 1960, including Best Picture, Best Director for Cameron, Best Film Editing, and Best Cinematography. Titanic became the first Best Picture winner since 1965's The Sound of Music to win without a screenplay nomination.

The nominees:
As Good As It Gets
The Full Monty
Good Will Hunting
L.A. Confidential
Titanic

The winner:
Titanic

An epic, action-packed romance set against the ill-fated maiden voyage of the R.M.S. Titanic, Titanic is the blockbuster retelling of one of the greatest maritime disasters in modern history. Jack Dawson (Leonardo DiCaprio and Rose DeWitt Bukater (Kate Winslet) are a pair of young lovers, separated by social class yet destined to find each other on the maiden voyage of the "unsinkable" R.M.S. Titanic. But when the doomed luxury liner collides with an iceberg in the frigid North Atlantic, their passionate love affair becomes a thrilling race for survival.

Why did it win?
The blockbuster to end all blockbusters, Titanic was James Cameron's expensive folly many assumed was doomed to fail. It was the most expensive film ever made, with a staggering final cost of over $200 million. Its disastrous production ran over time and over budget. Filming was plagued by setbacks and problems throughout its exhaustive 160-day shoot. Cameron clashed with 20th Century Fox over his desire to have the film run for over three hours. An initial test screening for critics was met with disdain, with many declaring the film a complete disaster. Titanic simply was not mean to succeed. Yet, it succeeded like no other film in history. And, really, that explains its Best Picture victory, in a nutshell. The results were too damn astonishing to ignore.

In what can only be described as a true cultural phenomenon, Titanic became the most successful film of all time, at that point. Its box-office was unlike anything the industry had ever seen. Spurred by repeat-viewership few films ever experience, the box-office result for Titanic continued to grow and grow, breaking records at every turn. With a U.S. box-office figure of just over $600 million, it was the highest grossing film in U.S. history. It remained at the top of the U.S. box-office for 15 consecutive weeks – a record it still holds to this day. But its international result was equally astounding, taking over $1.2 billion internationally to bring its total initial gross to $1.8 billion worldwide. With this, it naturally became the highest-grossing film of all time, beating current champ Jurassic Park by just under a billion dollars. The film also held the distinction as the first in history to earn over $1 billion worldwide.

But what made Titanic such a hit at the Oscars? Other box-office successes weren't met with such awards glory. Previous box-office juggernaut Jurassic Park didn't win Best Picture. It wasn't even nominated. Star Wars, E.T., and Jaws all once held the highest-grossing film of all time record, yet all failed to win Best Picture. Why? It's very simple. Those were all genre films. Sci-fi sagas and action-packed adventures simply did not win Best Picture. Titanic was not a genre film. Sure, it was a huge blockbuster, but it was grounded in reality, giving it a weight of historical importance none of these films could achieve. And, unlike these other box-office blockbusters, Titanic perfectly fit the mould of what constituted a Best Picture winner.

As much as Titanic was box-office bait, it was just as equally Oscar-bait. A grand, sweeping love story. An epic backdrop for this romance, based on real-life events. A sprawling scope and excessive running time. A dazzling visual spectacle that was somewhat narratively light, yet still entirely enthralling and entertaining. It was a crowd-pleaser and a technical marvel. It was an astonishing piece of cinema. Titanic was the Gone with the Wind of this era, and its victory was all but assured once those box-office dollars started running in.

Adding to the film's stunning and surprising box-office success, and despite the poor reaction to its initial test press screening, Titanic ultimately received positive reviews from critics, upon its release. The Chicago Sun-Times hailed the film as "flawlessly crafted, intelligently constructed, strongly acted, and spellbinding," Variety called it a "spectacular demonstration of what modern technology can contribute to dramatic storytelling," and the New York Times heralded the film as "the first spectacle in decades that honestly invites comparison to Gone With the Wind."

Much like The English Patient last year, Titanic also failed to capture a single Best Picture victory during the precursor critics award season. L.A. Confidential swept every major critic's group award, taking home Best Picture from Los Angeles, New York, Boston, and the National Board of Review. However, also just like The English Patient, Titanic would only begin to pick up speed once the Golden Globes arrived, where it became the second most-nominated film in history with eight nominations. The film was nominated in every single category except Best Supporting Actor. After it took home four awards including Best Motion Picture – Drama and Best Director, it went on to capture the PGA and DGA, making it the undisputed frontrunner for Best Picture. By the time Oscar voting commenced, Titanic had become the highest-grossing film in cinema history. The race was over, and James Cameron would soon become the king of the Oscars.

Did it deserve to win?
When compared to Titanic, there were certainly "better" films nominated for Best Picture in 1997. L.A. Confidential was a brilliant film-noir throwback with a glorious ensemble cast, a wonderful and Oscar-winning performance from Kim Basinger, and a sublime screenplay that still amazes me to this day. Good Will Hunting was a brilliantly crafted piece of cinema which finally earned Robin Williams a much-deserved Academy Award, and gave the world two new superstars in Ben Affleck and Matt Damon. As Good As It Gets still stands as one of the greatest romantic comedies of all time, cemented by the sensational performances of Jack Nicholson and Helen Hunt. And The Full Monty…well, okay. Looking back, that one is a bit of a puzzler.

Should one of these films have won Best Picture? No. As much as I love all four of them, and as much as L.A. Confidential was probably more deserving, you really cannot deny Titanic deserved to win Best Picture. It still stands as one of the greatest cinematic achievements of all time. Yes, it has its flaws. Yes, it's far from a perfect film. But few Best Picture winners are. Even without the gobsmacking box-office result, what James Cameron managed to craft is a colossal feat few filmmakers have ever managed to pull off. Combining a real-life tragedy with a fictional, sweeping romance proves to be the masterstroke of a master filmmaker. While its success at the box-office and at the Academy Awards have seen the film receive unnecessary backlash, at the time, there was no film which captured attention quite like Titanic.

Think back to the first time you saw Titanic in a cinema. Not the second time. Or the third, fourth, or fifth time (yes, I saw this movie five times in the cinema). Or the 20-odd times you've now seen it on VHS, DVD, Blu-ray or streaming service. Remember that magical first experience of seeing the R.M.S. Titanic brought back to life, and the captivating saga of star-crossed lovers Jack and Rose. I know as a hardened film critic, we're essentially trained to hate this kind of gooey, emotional, heartstring-tugging cinema. But come on. Who can deny this film's beautiful power? Okay. The screenplay is a mess. The dialogue is downright atrocious. Many of the characters are rather laughable. But just shut up and love this movie, dammit. Accept the fact is was deserving of winning Best Picture.

The awe-inspiring special effects which remarkably still hold up to this day. James Horner's iconic score. Celine Dion wailing "My Heart Will Go On" over the end credits. The quotable lines and infamous moments. The devastating sinking sequence. The beautiful love story. Leo and Kate as Jack and Rose. That ending which still makes you cry like a baby. I mean, really, is there a more iconic piece of cinema than Titanic? Say what you will, but you cannot deny this film is a triumph of the spectacle genre that dazzles as much with its visuals as it does with the emotional wallop of its narrative.

While it may not have the weight and importance of other Best Picture winners, Titanic would stand as one of the last true box-office dynamos to take home the Academy's top prize. It's easy to tear this film apart, deeming it unworthy of such an honour, but no one can deny the cultural impact Titanic achieved. For that reason alone, it has to be considered a worthy Best Picture winner. Few films have ever captured the filmgoing audience quite like Titanic. The Academy were simply following suit, and there's absolutely nothing wrong with that.