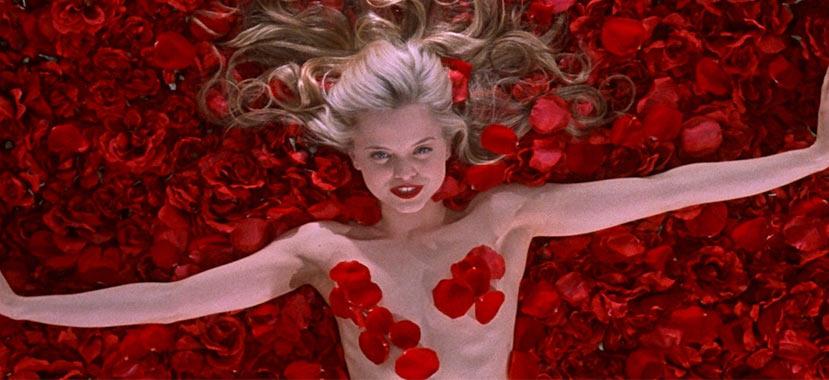 14 Feb

THE BEST PICTURE PROJECT – 'American Beauty' (1999)

In 2000, the 72nd Academy Awards ceremony was held at the Shrine Auditorium in Los Angeles. Honouring the films released between January 1, 1999, and December 31, 1999, the awards were held on March 26. For the seventh time, the ceremony was hosted by Billy Crystal, now making him outright second in the number of times hosting.

The ceremony was produced by husband-and-wife producing team Richard and Lili Fini. Lili became the first female in Oscars history to produce the ceremony. This particular ceremony also stood as the longest in Oscars history, to this point, running for an exhaustive four hours and nine minutes long.

With her win for Best Supporting Actress for her performance in Girl, Interrupted, Angelina Jolie and Jon Voight became only the second father-daughter Oscar acting winners. Voight won Best Actor in 1978 for his performance in Coming Home. This record was quite ironic, as the pair were estranged at the time, and Voight was not present at the ceremony.

With a pre-show drama that still lives in Oscars infamy, the 55 statuettes were stolen from a loading dock in California, just three weeks before the ceremony. The Academy had no choice but to order a new batch of statuettes to be hastily put into production. Nine days later, 52 of the statuettes were discovered in a garbage bin outside a supermarket by a rubbish scrounger named Willie Fulgear. Fulgear was rewarded with $50,000, and the Academy even invited him to attend the ceremony. Host Billy Crystal gave Fulgear a shout-out during the ceremony, which was met with thunderous applause from the audience. Two men were later arrested for the theft. Three years later, one of the three missing statuettes was discovered during a drug raid in Florida. The other two have never been recovered.

Leading the way this year with eight nominations was Sam Mendes' directorial debut American Beauty. The film would be the night's major winner, taking home five Academy Awards for Best Picture, Best Director for Mendes, Best Actor for Kevin Spacey, Best Original Screenplay, and Best Cinematography. Mendes became the sixth director to win Best Director for his debut film. Spacey became the 10th performer to win Oscars in both lead and supporting categories, after his Best Supporting Actor win for The Usual Suspects in 1996.

The nominees:
American Beauty
The Cider House Rules
The Green Mile
The Insider
The Sixth Sense

The winner:
American Beauty

A frank and risque look at the modern American family experience, American Beauty is a satire which explores romance, family, love, infatuation, sex, drugs, and everything else in between. The marriage and lives of fortysomething ad man Lester Burnham (Kevin Spacey) and his status-seeking wife, Carolyn (Annette Bening) are slowly beginning to unravel. Lester's wife hates him, his daughter Jane (Thora Birch) regards him with contempt, and his boss is positioning him for the axe. Look closer, as Lester decides to make a few changes in his life; the freer he gets, the happier he gets. But Lester is about to learn that the ultimate freedom comes at the ultimate price.

Why did it win?
After their embarrassing defeat the previous year, DreamWorks Pictures was back with a vengeance. And they weren't about to let Harvey Weinstein steal their thunder again. With American Beauty, they had a bonafide frontrunner contender which ultimately became unstoppable. In a rather light year, DreamWorks, after only three years in existence, sailed to victory and snatched their first win for Best Picture.

This all ultimately ended up a relatively easy victory for DreamWorks. American Beauty was far and away the best-reviewed film of the year. It was beloved. It was admired. It was championed. Unlike Saving Private Ryan, which came out in June, DreamWorks released American Beauty in September, so as to avoid too much time for the film to be potentially taken down by another smear campaign. But Harvey was still at it. Miramax's contender this year was The Cider House Rules, and he launched another huge and aggressive marketing campaign for the film. DreamWorks had learned their lesson. They doubled-down and launched an equally-aggressive campaign, spruiking Spacey and Bening wherever they could, and blitzing Los Angeles with a huge advertising campaign for the film. But the key to their success was the ever-important box-office dollars, which Harvey simply could not muster for The Cider House Rules, yet American Beauty was having no trouble acquiring.

With the turn of the millennium fast approaching, the Academy were ready for something bold and new for their Best Picture winner. Nothing stunned the hell out of them in 1999 quite like American Beauty. It was a film which dared to peek beneath the cracks of the pristine American family facade, with its confronting narrative of adultery, forbidden desires, sexual repression, teenage lust, social conformity, and even murder. It was a refreshing and honest portrait of modern-day America. People could see themselves in these characters, even if they didn't want to. Or they could see their family members, their neighbours, or their friends. There was something for everyone in American Beauty. The film struck a chord at just the right time, and the response from the public was overwhelming.

On a tiny budget of just $15 million, American Beauty would go on to earn over $130 million at the U.S. box-office to end the year as the 11th highest-grossing film of 1999. In addition to this impressive number, the film would earn a further $226 million internationally to bring its worldwide figure to a staggering $356 million. This made American Beauty the ninth highest-grossing film worldwide of 1999. For a simple American drama to make that kind of money was truly astonishing.

Adding to the film's surprise box-office success, American Beauty received widespread acclaim from critics, with most calling it the best film of 1999. Variety called the film an "acerbic, darkly comic critique of America" and said the ensemble cast "could not be better," Rolling Stone hailed it as the "kind of artful defiance that Hollywood is usually too timid to deliver," and the New Yorker praised the film as an "amazing and impassioned fantasia about American loneliness."

Despite being the frontrunner on Oscar night, American Beauty had a rather rough precursor season. While it succeeded in garnering Best Picture honours from the Broadcast Film Critics Association and the Chicago Film Critics Association, it failed with the remaining critics' groups, including Los Angeles and New York. But, as we've seen in previous years, the Golden Globes changed the film's trajectory. With six nominations, it was the clear leader, and when it won three Golden Globes including Best Motion Picture – Drama, it snatched the frontrunner status. From here, American Beauty would win the PGA, DGA, WGA, and the SAG Ensemble award, making it unstoppable in its quest for Best Picture. After their crushing defeat last year, it was sweet redemption for the team at DreamWorks.

Did it deserve to win?
Am I the only one who feels just a tad silly when I think back on the reverence I once showed for American Beauty? Don't get me wrong. I still think the film is brilliant, in some ways. But, good lord, in others, it's downright shameful to think how highly we regarded this film. And that has nothing to do with the collapse of Kevin Spacey as a revered actor because of his inability to keep his dick in his pants. Moreso to do with the disgustingly creepy actions of his character, which, given Spacey's real-life exploits, seem rather ironic, right?

Spacey's character, Lester Burnham, has a deep-seeded obsession with his 17-year-old daughter's best friend, Angela. Do I need to say any more? Angela is portrayed as a whore. She loves sex. She loves talking about sex. She loves teasing boys at school. She brags about her sexual exploits to anyone who'll listen. And all this somehow this makes it okay for a 42-year-old to drool over her. To fantasise about her. To masturbate while thinking of her. To hang around her. To find ways to talk to her. She's asking for it, right? Look at what she's wearing. Look at how she's acting. She wants Lester's attention. She likes it. She wants him too. Honestly. I'm a man, and I find this disgusting. How did women feel about this movie? How was this okay in a piece of cinema in 1999? And how did it win Best Picture?

Yes, there's a lot more going on in this film than just this plot point. But it's tough to look past this downright dated narrative that no one in their right mind would dare put on a screen in 2018. I understand there's a subtext to Lester's obsession. It's meant to portray how he's desperately and pathetically attempting to recapture his lost youth. And yes, there's an interesting and shocking twist at the end of the film when we learn the truth about Angela, which is truly brilliant writing. But this whole subplot makes for downright unnecessary and uncomfortable viewing. If there was a way to cut it out of the film, it would be better for it.

That being said, American Beauty is easily one of the greatest written films in cinema history. Alan Ball's screenplay is a masterpiece. His dialogue is cracking, witty, and sardonically dark. When coupled with Mendes' exquisite direction and Conrad L. Hall's sublime cinematography, it's still a wonderfully impressive piece of cinema. And then there's Bening, who should have won her first (and much overdue) Oscar for her sensational performance as Carolyn. She steals the whole damn film, and it's a travesty she was the one who was left out in the cold on Oscar night. The entire film is a sublime character piece which dares question the stability of America's fading family dream. It was timely, relevant, and revelatory in its portrayal of what goes on behind closed doors of that seemingly perfect family living on your street. The poster demanded we "look closer," and that's a telling lesson for anything that seems too good to be true.

American Beauty is problematic, and not just because its Oscar-winning star is now rightly a Hollywood outcast. It has aged terribly, which is saying something, given it hasn't even been 20 years since its release. Groundbreaking at the time, its lustre has faded considerably. Sometimes, hindsight can be a scary thing. We all loved this film in 1999, but I'm not sure how many of us would say that in 2018. Despite its fall from grace, for what it represented at the time, and the social nerve it so deftly touched on, you cannot deny it was a worthy winner. Personally, my pick would have been The Sixth Sense, which still stands as one of the greatest and most shocking films of the 20th century. However, you can't bemoan a Best Picture win of a film with a sensational screenplay, brilliant direction, and great ensemble acting.