12 Mar

Ten films I didn't review because The Best Picture Project took over my life

As you would likely know, recently I embarked on The Best Picture Project aka the insane process of watching all 89 Best Picture-winning films in 89 days. To say the project unexpectedly took over my life would be an understatement. There was a part of me which knew it would be an exhaustive task. How could it not be? And, soon enough, there will be a reflection piece on the entire journey.

But even I underestimated the extent to which it would ultimately upend my day-to-day. It became my life. Not that I'm complaining. It was a fabulous ride. However, with such commitment to one task came an unfortunate consequence – there simply wasn't time (or, more accurately, the energy) to review all the new release films I was still managing to see.

Somehow, I still got around to reviewing the big hitters and personal favourites, but there were plenty that went astray. Part of me wanted to sit down and write a full review for all of them. But the moment has ultimately passed, and it's better to just move along to other things. That being said, there's still a longing to provide some response to these missed films, so here they all are, as well as some brief thoughts and a star rating.

The Cloverfield Paradox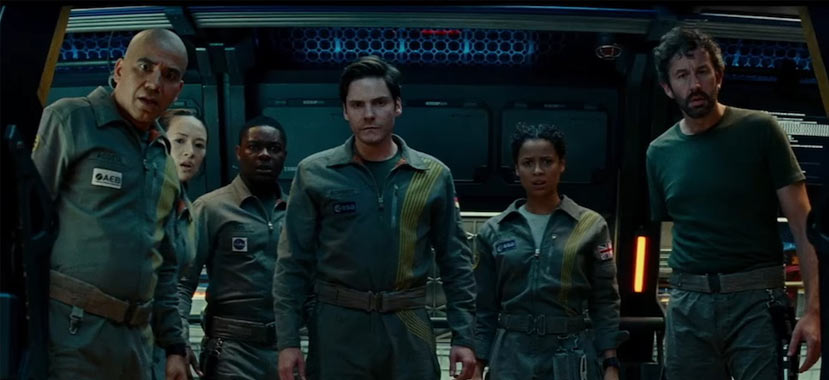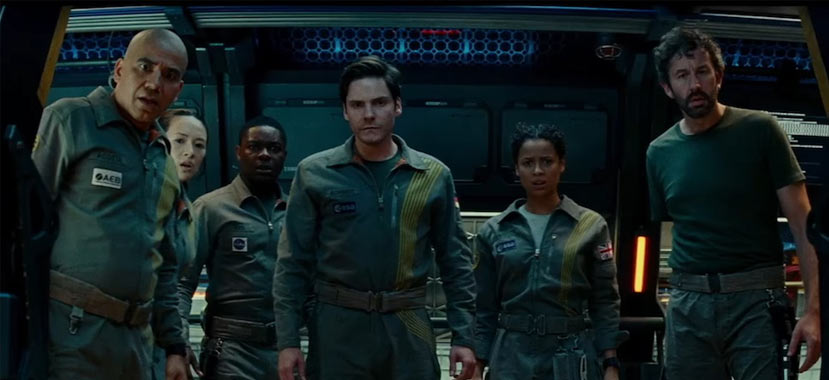 Remember back to the Super Bowl and that moment Netflix stunned the world by dropping the bombshell they'd be releasing The Cloverfield Paradox on their streaming platform straight after the game? No trailer. No theatrical release. No critics previews. Nothing. A big budget blockbuster had side-stepped the usual routine and was going to be available in your loungeroom. It was called a gamechanger. Some declared it the end of theatrical runs. Then we actually watched it…and suddenly it all made sense.
This wasn't a gamechanger. This was a studio desperately attempting to dump a disastrous film, but use a clever PR stunt to fool us all into watching it. And we all fell for it. Big time. How could we all be so blind? If this film was truly something special, it's unfathomable to think it wouldn't receive the usual release cinema release to rake in the dollars. It's one thing to release an arthouse film like Mudbound or Beasts of No Nation straight to Netflix. It's another to release something as large as this.
That really should have been the warning sign something wasn't quite right about The Cloverfield Paradox. The movie is a total mess. Besides the final shot (which is literally the only great thing about this film), it barely connects to the first two films. Part of me thinks this started out as just a sci-fi film, and someone had the bright idea to call it a Cloverfield movie. With a plot so confusing, it still doesn't even make sense by the end, and a host of ridiculous sequences which make even less sense, The Cloverfield Paradox was right to be dumped on a streaming service. Shame we all fell for that marketing ploy, but kudos to Netflix for tricking us all.
★☆☆☆☆

Darkest Hour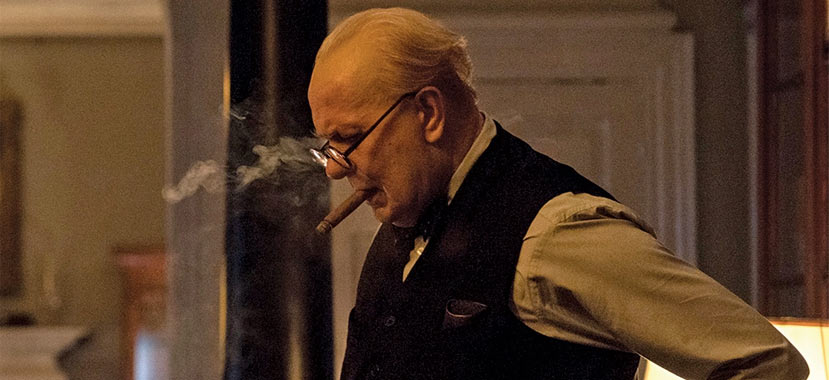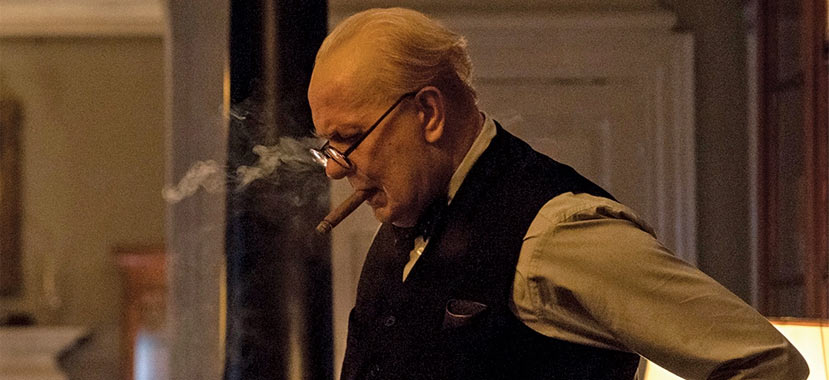 What is there to say about Gary Oldman's performance which hasn't already been said? There's a reason he swept the entirety of the major awards season – he gives a phenomenal and astounding performance as Winston Churchill. Yes, it's naturally helped by all that make-up and costuming, but it's what's hiding beneath which gives life to Churchill. Oldman throws himself into this role, disappearing completely into character, and appears to be having the time of his life playing such a bombastic and verbose figure. An Oscar-bait performance, no doubt, but what a glorious one it is.
However, as transformative as Oldman's performance may be, Darkest Hour fails to provide any new insight into Churchill the man or Churchill the politician. We've seen him on both the big and small screens so, so many times. In 2017 alone, we had not one, not two, but three portrayals by Oldman, Brian Cox in Churchill, and John Lithgow on Netflix's The Crown (okay, technically late-2016), so there's nothing particularly original here. The film also tip-toes on the edge of British propaganda, only seeking to showcase Churchill as the heroic politician, while ignoring his failings and faults. There's nothing entirely wrong with that, but it makes for a very one-sided affair.
★★★☆☆

Ferdinand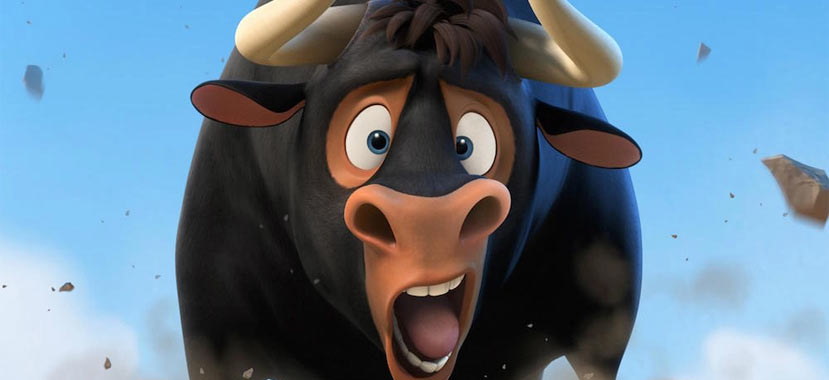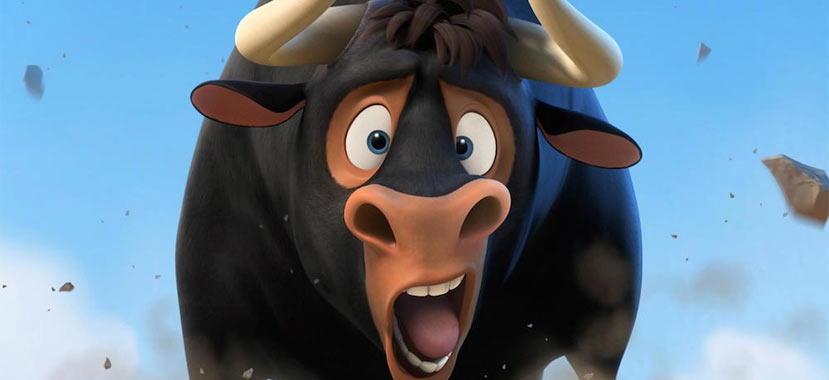 Full disclosure – seeing Ferdinand was simply adhering to a request of my 4-year-old nephew. There has yet to be a Blue Sky Studios animated film which has impressed in the slightest. Generally, they're the kind of films you can wait until Blu-ray for. Unfortunately, Ferdinand did not break this curse. That's not to say it was a "bad" film. Far from it. There's a place for this kind of kids-only fare, and my nephew certainly seemed to enjoy himself.
However, by the unfortunate comparison to the work of Pixar or even DreamWorks, Ferdinand comes up well-short. John Cena gives a lively voice performance as the titular character, but great comedic talents like Kate McKinnon and Gabriel Iglesias are terribly wasted in underused supporting roles. The film features a charming moral message of being yourself, no matter what the world may think, and there's an important anti-bullying lesson to be found, if you dig hard enough. And it's difficult not to be entertained by the colourful and impressive animation. But it's a fairly flat, shallow experience for anyone over the age of 10. Again, there's absolutely nothing wrong with that. But it's really a film you can plonk your kids in front of, while you find something else to do instead.
★★☆☆☆ (From me) ★★★★☆ (From the nephew)

Film Stars Don't Die in Liverpool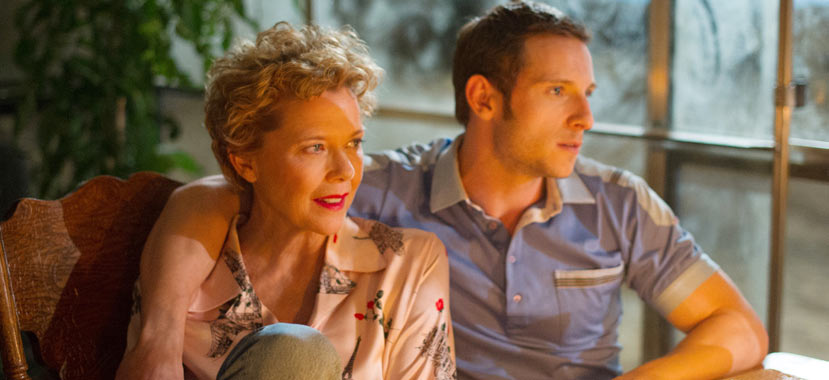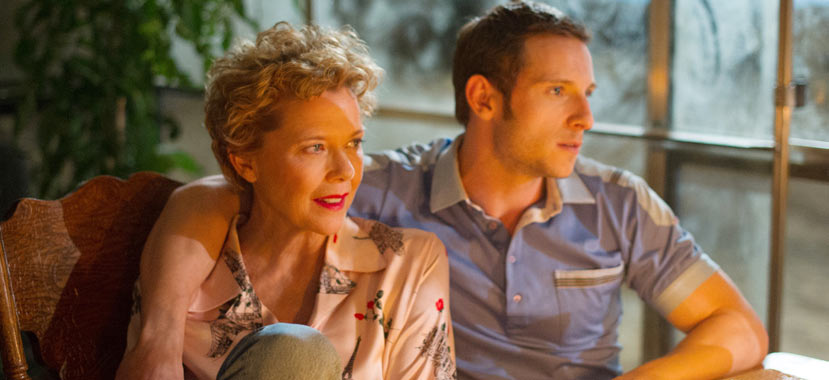 Perhaps one of the most underrated films of the awards season. How these two lead performances didn't attract more awards acknowledgement is beyond me. At least BAFTA got it right. Annette Bening and Jamie Bell may not seem like the most obvious of romantic pairings, but their chemistry is utterly spectacular, creating a truly beautiful love story, albeit an unusual one. Bening gives another stellar performance, perfectly capturing faded film star Gloria Grahame's feisty spunk and desperate vanity. Bell is heartwarming and charming, as the young man who falls desperately in love with her. Together, they are stunning to watch.
Perhaps the performances were overlooked because the film itself is a bit of a dud. Film Stars Don't Die in Liverpool fails to fully delve into Grahame's backstory (especially the fact she once married her step-son), leaving us with a rather shallow understanding of who she really was and why we should even care. The film's over-produced structure is also jarring and entirely unnecessary. Director Paul McGuigan weaves his narrative through past and present with some bold but rather silly paths through the past and present, making for a rather frustrating viewing experience. Still, those two performances are worth the price of admission alone, and there wasn't a dry eye in the cinema, by the film's obvious conclusion.
★★★1/2☆☆

I, Tonya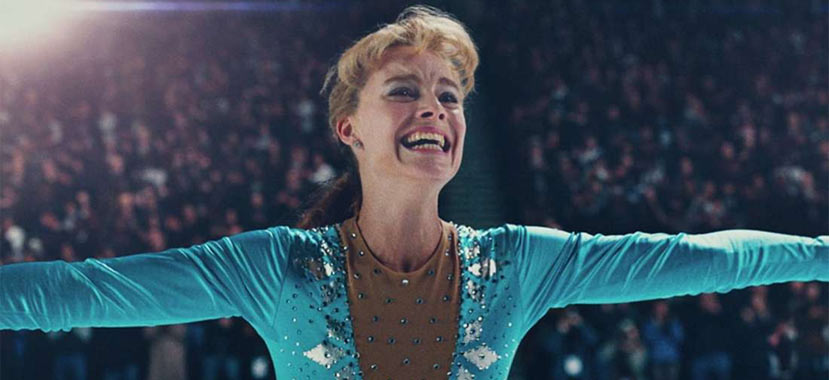 A difficult film to review, which is likely why I avoided it altogether. On one hand, I, Tonya could be seen to humourise and mock the despicable actions of Tonya Harding and her cohorts. Sure, Harding still maintains she had nothing to do with that attack on Nancy Kerrigan, but numerous witnesses have corroborated her involvement. And now she gets an Oscar-nominated (and winning) film, singing her praises as the real victim in this entire scandal. Is it right to make an empathetic hero out of such an anti-heroic individual? Does Tonya Harding really deserve redemption?
All that aside, if you take the film at base value at a black comedy, and remove its icky real-life inspiration, it's a terrifically enjoyable piece of cinema. Margot Robbie is a revelation as the crass and trashy Harding. Any other year, and she likely would have walked away with that Oscar. A real-life portrayal, where a beautiful actress has to "ugly" herself up to get into character. That's usually a one-way ticket to an Academy Award. There's one particular scene involving Robbie, a mirror, and her attempts to hide her tears with make-up which is genuinely stunning.
As Harding's cold-hearted and downright nasty mother, Lavona, Allison Janney is wickedly wonderful, chewing every piece of scenery in sight. This is the kind of flashy and contemptable villain that's also a one-way ticket to Oscarville, so it was no surprise to see Janney walk off with Best Supporting Actress. There's also some impressive supporting work from Sebastian Stan, as Harding's dopey husband, Jeff Gillooly, who, as the film tells us, was the real mastermind (a term I use loosely) of the Kerrigan attack. It's a problematic film, for many reasons, but those sensational performances make it a must-see.
★★★1/2☆☆

Jumanji: Welcome to the Jungle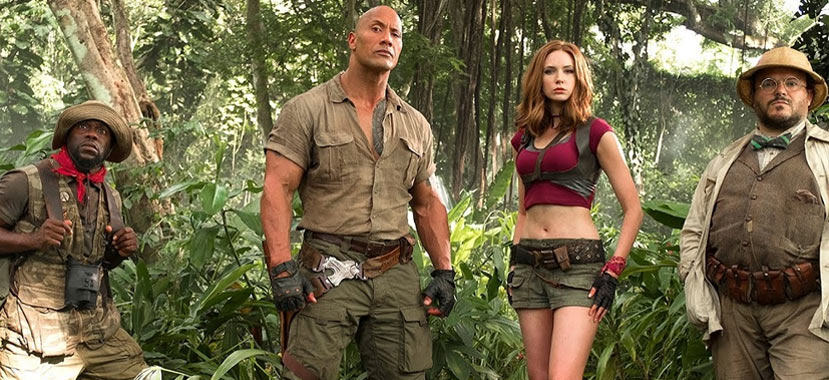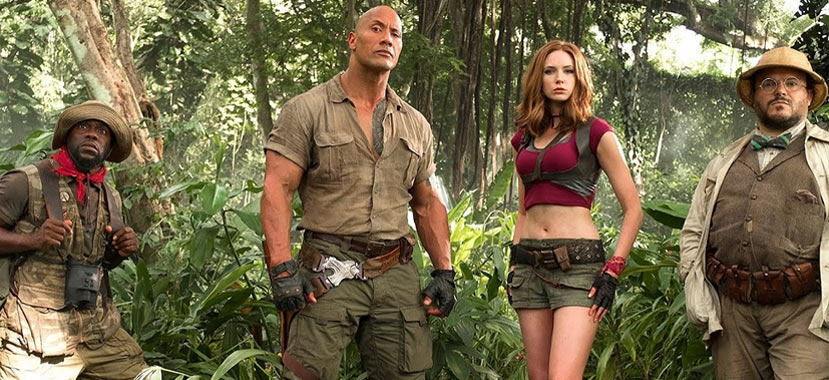 Easily the biggest surprise of the end-of-year season. Perhaps everyone's expectations of this sequel nobody-asked-for where that low, it was always destined to impress. Regardless, Jumanji: Welcome to the Jungle is wonderfully entertaining, genuinely humourous, and features a fantastic ensemble cast. Even as I'm writing those words, I'm still quite stunned to be saying them. But this is a damn fine film which rises so high by never taking itself too seriously.
That was the beauty of Kong: Skull Island, and it's applicable here too. With its tongue firmly planted in its each, Jumanji: Welcome to the Jungle knows how ridiculous its premise is, but it runs with it, and consistently delivers the goods because of it. Dwayne Johnson is as charismatic and charming as ever. Kevin Hart brings the consistent self-deprecating comedy he's a master of. Karen Gillan is as kick-ass and gutsy as she is in the Guardians of the Galaxy films. But the real star is Jack Black, who hasn't been this great and downright hilarious in a good decade.
The concept of having teenage characters inhabit adult video game avatars is a masterstroke, with the four actors managing to perfectly capture the essence of the teens trapped inside their outer shells. Black has an absolute ball playing a female stuck inside his unfortunate physical presence, and gets the film's funniest moments and lines. Throw in some great action and a genuinely enthralling narrative, and it all makes for a great ride, made even better by the cast's phenomenal chemistry. Jumanji: Welcome to the Jungle is probably the most fun I had in a cinema over the last few months. Seriously. And with a cool (and surprising) $932 million at the box-office, this is likely just the beginning of a franchise no one knew they wanted.
★★★★☆

Molly's Game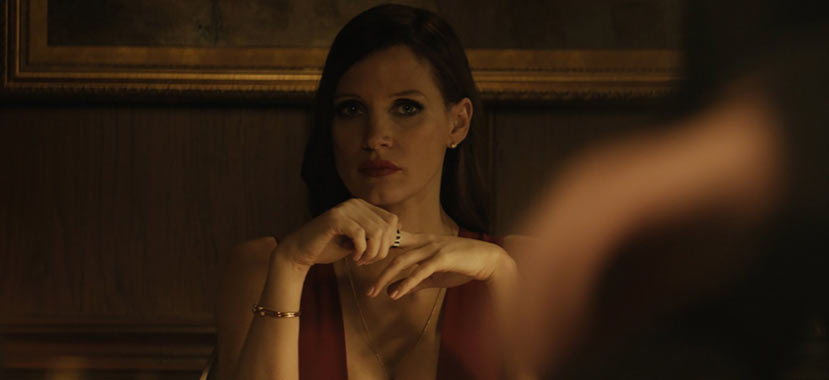 After The Social Network, Moneyball, and Steve Jobs, we all knew the genius that was Aaron Sorkin's film writing. And it was on display again in Molly's Game, where he also stepped behind the camera for the first time, making his directorial debut. While at face value, it seems like just another poker movie, the film is elevated by another exceptional performance by Jessica Chastain, who likely would have received another Oscar nom, had it not been such an incredibly strong year for the Best Actress category.
Chastain is captivating and enigmatic as Molly Bloom, a former champion freestyle mogul skier who finds herself the new madam of an illegal poker tournament. Sorkin takes full advantage of the impeccable talents of his leading lady, and Chastain commands every scene she's in, playing Bloom as a strong and determined woman who dominates every man around her. You can tell she will get that Oscar one day, but this was not that moment.
As a director, Sorkin has a flair for creating an entertaining and enjoyable film, albeit one which takes a hefty dose of inspiration from David Fincher. Sorkin ensures even those with no knowledge of poker are well-informed of the ins-and-outs of Bloom's world, and he keeps the pacing moving swiftly, meaning the film never drags. Unfortunately, it falls into some disappointing melodrama in several moments, particularly Bloom's climactic confrontation with her distant father, played by Kevin Costner. As a directorial debut, it's a good one, but perhaps there's better to come.
★★★☆☆

Paddington 2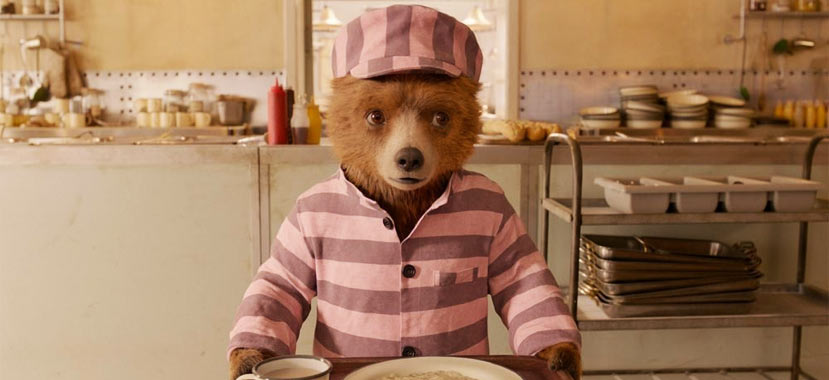 Is it too early to call Paddington 2 a shoe-in for my end-of-year top 10 list? Because, without a doubt, this is the best film I have seen so far in 2018. And I'm not alone. The film became the best-reviewed film of all time on Rotten Tomatoes, achieving a perfect score of 100%. Yes, it's that good. With an almost Wes Anderson-like quality, Paddington 2 is visually gorgeous and narratively beautiful, delivering something truly delightful for both young and old.
With its charming message of acceptance and the importance of family, Paddington 2 brings the feels with its warm and inviting narrative that's impossible not to adore. It helps Paddington himself is so utterly cute and innocent, with pitch-perfect voice-over work from Ben Wishaw. With an engaging whodunnit plot, which leads to a glorious performance from Hugh Grant as the dastardly Phoenix Buchanan, and a sublime detour to a prison, presided over by the crusty chef Knuckles McGinty, played by Brendan Gleeson, every moment of Paddington 2 is a true delight.
With the most sublime cast of Britain's best, including Hugh Bonneville, Sally Hawkins, Jim Broadbent, Peter Capaldi, and Julie Walters, Paddington 2 is a genuine triumph. We even get a sensational song-and-dance number to close things off. Honestly, you could not ask for more in a piece of cinema. Every person Paddington meets is won over by his infectious charm, and you will be too. We could all use the dose of overwhelmingly positivity and joy Paddington 2 brings. It's exactly what this world needs right now.
★★★★1/2☆

Phantom Thread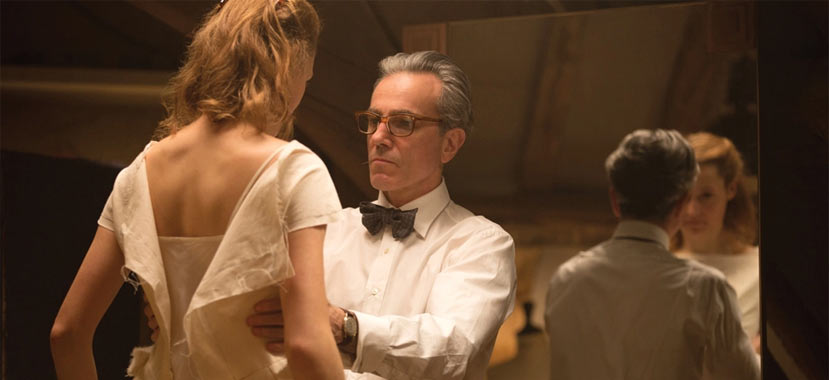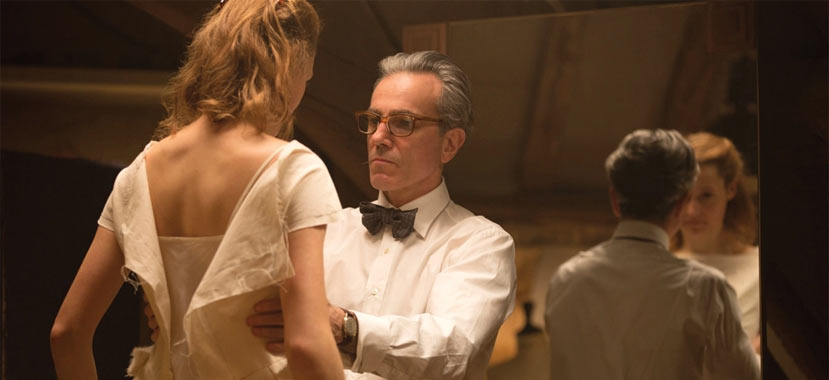 A farewell to one of the greatest actors of all time. Another triumph from the master that is Paul Thomas Anderson. A lavish and intoxicating film which spins into a deliciously gothic tale without a moment's notice. Phantom Thread was another surprise, in that it wasn't a film I expected to love. But it's the kind of film which invites you in with its quaint love story, gorgeous production design, and stunning costume work, then promptly spins you somewhere you never expected.
As expected, Daniel Day-Lewis gets the bulk of the praise for another supreme performance as Reynolds Woodcock, a famed fashion designer who, like most artists, can be an absolute nightmare to deal with. Day-Lewis once again commands your attention, inhabiting his role with such attention to detail and deft care like only a master actor can. But the real surprise here is Vicky Krieps as Alma, Woodcock's latest doe-eyed love interest, who falls madly in love with the difficult craftsman, and will do anything to keep his gaze. That's all one can say without spoiling the sublime twists and turn this narrative takes. As Woodcock soon learns, it's best not to underestimate a woman like Alma.
Let's be honest – the real star here is Lesley Manville, as Woodcock's dutiful and commanding sister, Cyril. As the gatekeeper to Reynolds' life, she is never far from his side, and with her dead-pan tone and laser-like eyes which could seemingly strip the flesh right off your body, she is a force to be reckoned with. Despite Woodcock's dominance of his household, it's the women who truly run the show here, and Phantom Thread is a glorious tribute to powerful females. If this is to be Day-Lewis' swan song, he's gone out on a high.
★★★★1/2☆

Pitch Perfect 3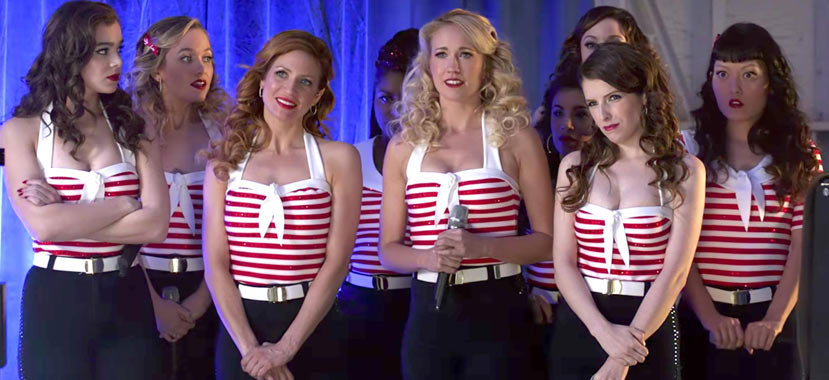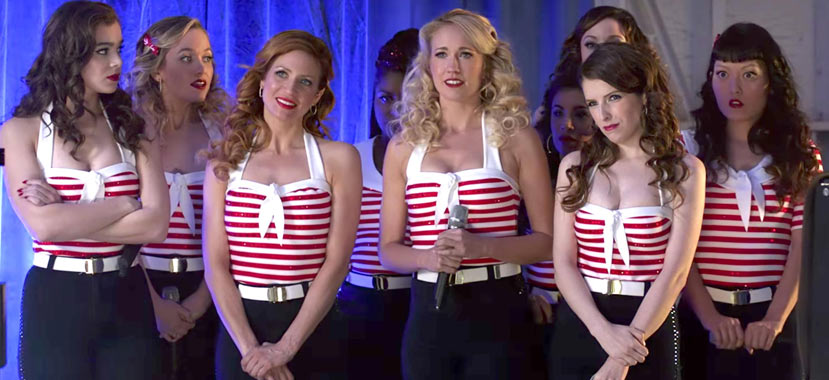 Look, in all honesty, I've already completely forgotten about this film. There's nothing in my brain. At all. The plot had something to do with the Bella performing for American troops, I think. Why, I couldn't quite tell you. The only shreds of memory I can summon are John Lithgow's horrendous Australian accent (could they not have hired an actual Australian to play Fat Amy's father?), Ruby Rose's awkward acting, and the Bellas doing a decent acapella cover of Britney Spears' "Toxic." I think DJ Khaled was in it too, for some unknown reason. Oh, and a boat exploded, at one point. When a film leaves that little an impression, it must have been pretty average.
★☆☆☆☆

The Shape of Water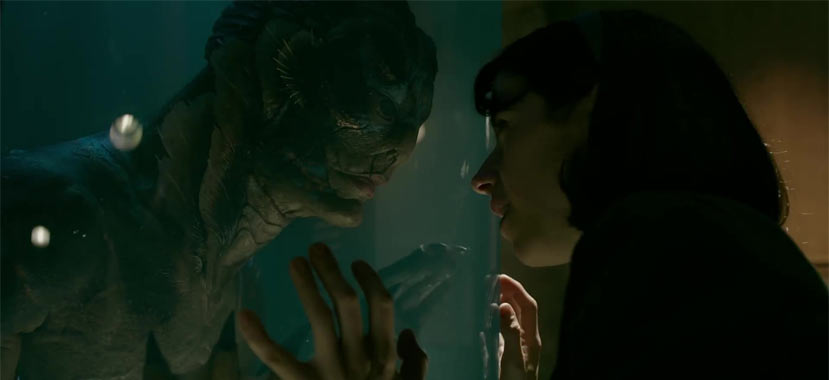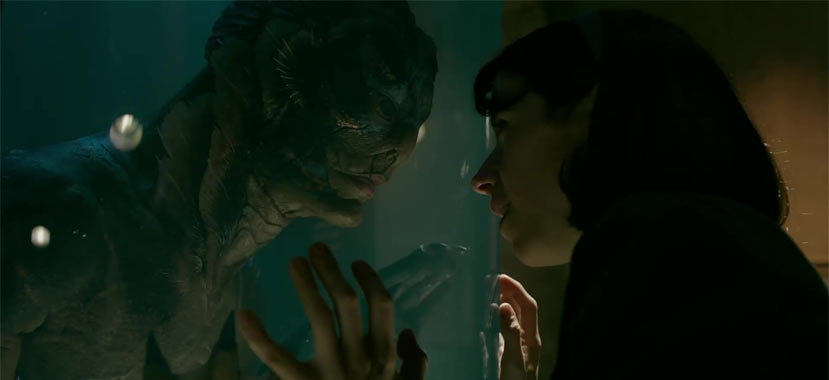 Full disclosure – I didn't particularly love The Shape of Water like a lot of people seem to. Don't get me wrong. I thoroughly enjoyed it. I was dazzled by its stunning production design, Guillermo del Toro's stellar direction, Alexandre Desplat's gorgeous score, and the wondrous performances of its brilliant ensemble cast. But for whatever reason, I didn't quite connect with the film like I had expected to. And now that it's won Best Picture, I'm feeling even more left out.
Maybe I wasn't in the right frame of mind for this kind of cinema. My viewing was on New Year's Eve, of all nights, in a rather small and cramp theatre, which is never the greatest environment to witness something so grand and spectacular. Part of me genuinely thinks this contributed to my failure to connect with The Shape of Water. This is usually a genre of cinema I absolutely adore, so something feels wrong, and I'm 99.9% sure it's not the film itself.
So, with that being said, I'm not ready to give it a star rating. It seems like this may be a film you need to see a second time to fully appreciate. That happens, and I'm willing to give it that chance. So, this is the moment to announce one further addition to The Best Picture Project. Yep, it's not over yet. The Shape of Water will receive the usual treatment aka a re-watch (in a more comfortable environment), thorough research into its victory, and an article on why it won and if it deserved to.
Stay tuned…