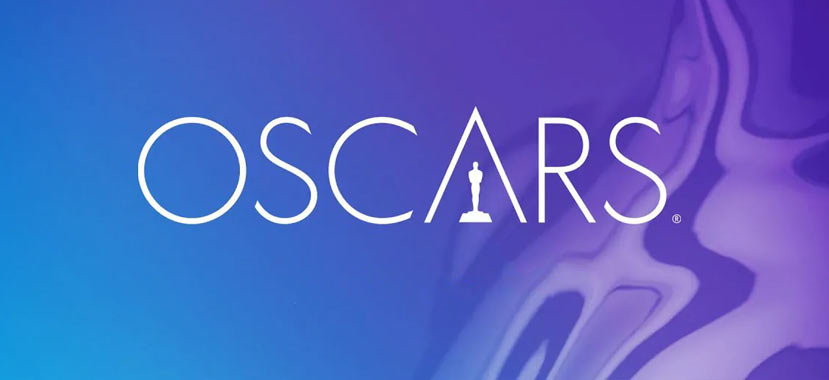 23 Jan

The good, the bad, and the "WTF just happened?!" of the Oscar nominations

Well, that wasn't quite as apocalyptic as everyone was fearing. As always, there were plenty of shocks, snubs, and surprises, as well as a hefty dose of downright ugly and unforgivable moments, but it was far from the total disaster many thought it may be. Where we go from here is anyone's guess, so, for now, let's break down the good, the bad, and the ugly of the 91st Academy Award nominations.

THE GOOD
We may have our most solid frontrunner in Roma, after scoring a tied field-leading 10 nominations. Bar one notable exception (we'll get to that later), it landed nominations in all the fields it was expected to. But the huge surprise came from nominations for both Yalitza Aparicio for Best Actress and Marina de Tavira for Best Supporting Actress. That shows the acting branch of the Academy are clearly behind this film (even if strangely neither actress showed up in the SAG nominations), and you need the actors on your side to win the big one. There's a long way to go, but Roma has stamped its claim on Best Picture.

Also scoring 10 nominations, The Favourite also made a strong case for Best Picture. Not only did it land three acting nominations (also showing strong support from the acting branch), but it also nabbed spots in key categories like Director, Original Screenplay, Film Editing, and Cinematography. In any other year, a film appearing in all these essential categories would make it the unstoppable frontrunner. And, with an expected strong showing coming up at BAFTA, it could easily turn the tide and steal this race right out from Roma.

But the real frontrunner could very well be BlacKkKlansman, which has "overperformed" at every awards show to prove itself a genuine contender. With nominations at PGA, DGA, SAG Ensemble and now Oscar nominations for Picture, Director, Supporting Actor, Adapted Screenplay and Film Editing, it's the only film in the race to tick all these important boxes. If rules and precursor stats are the way this all works, this puts the film in a very, very strong position.

It's not often this beleaguered Oscar prognosticator gets to gloat…but…it feels beyond thrilling to have been right about Pawel Pawilkowski's "surprise" nomination for Best Director. It was a long-shot (Gold Derby had his odds at 100/1, at one stage), but sometimes you've gotta go with the crazy prediction. And every now and then, you get lucky. It was also wonderful to see Cold War score a much-deserved nomination for Best Cinematography too, as well as its expected nomination for Best Foreign Language Film.

While there are still plenty of painful snubs (Jenkins, Chazelle, Cooper (!), Ramsay, Coogler), the Best Director category is the most diverse group of nominees we've had in years. Two foreign directors (a Mexican and a Pole) who both gave us black-and-white foreign language masterpieces. An African American filmmaker. A Greek filmmaker. And…Adam McKay. Alright, that last one is a little naff, but kudos on four stellar nominees. It highlights the burgeoning talent outside the typical Hollywood bubble, giving us a wonderfully refreshing group of directing nominations.

After the horrendous snub of The LEGO Movie a few years ago, many of us feared the same fate may await Spider-Man: Into the Spider-Verse, but, thankfully, the Academy did the right thing and nominated this remarkable film for Best Animated Feature. In a category dominated by Disney and Pixar, this should finally be the film to break their winning streak.

It missed a few categories many were predicting, but huge congratulations have to go to Black Panther on becoming the first superhero film/comic book adaptation to be nominated for Best Picture. This solidifies the genre as something more than just popcorn fluff and stands as a huge achievement for Marvel Studios. You can bemoan this nomination all you like, but the film stood as a watershed moment for the MCU and it deserves to be there.

Despite some personal controversy threatening to derail his chances, it was wonderful to see the legendary Paul Schrader finally receive an Oscar nomination for his brilliant screenplay for First Reformed. After years of ridiculous snubs, the Academy finally acknowledged this master screenwriter.

And another big congratulations goes out to Netflix. With Roma dominating and The Ballad of Buster Scruggs scoring three surprise nominations for Best Adapted Screenplay, Best Original Song, and Best Costume Design, they have also solidified themselves as a movie studio capable of producing Oscar-calibre content.

THE BAD
This is a personal one, but my heart breaks for Emily Blunt. With two potential nomination chances, she comes up empty-handed, thus continuing her bizarre losing streak with the Academy. You know I think her performance in Mary Poppins Returns was magnificent, so to see her miss out on a Best Actress nomination is painful. The film also missed out on nominations in both Sound categories and Best Visual Effects, but at least it's there for its gorgeous Costume and Production Design. One day, we'll get to call Blunt an Oscar nominee. Just not quite yet.

Timothée Chalamet missing out on a Best Supporting Actor nomination is bad. Timothée Chalamet missing out on a Best Supporting Actor nomination in favour of Sam Rockwell is downright ridiculous. While there was zero buzz for Beautiful Boy in any other category, Chalamet absolutely deserved to be rewarded for his terrific and heartbreaking performance. Rockwell gave us an SNL skit portrayal of George W. Bush. What were they thinking?

Bohemian Rhapsody is a nominee for Best Picture. Enough said.

So is Green Book. Ugh.

THE UGLY
Failing to nominate Roma for Best Film Editing is utter nonsense. The category is only made worse by also ignoring A Star Is Born. In their place, we have both Green Book and Bohemian Rhapsody. If someone can point out how the editing in either of these films is superior to Roma or A Star Is Born, I'll give you a cookie. Some are starting to suggest this could kill the Best Picture chances of Roma, as Film Editing is usually a key nomination for the eventual winner. But Birdman was able to overcome the lack of a nomination for its editing, so perhaps it's not quite the nail in the coffin.

If Beale Street Could Talk is one of the year's most beautiful achievements in cinema. To see it missing from Best Picture is outrageous. To see it missing from Best Cinematography is infuriating. And Director. And Film Editing. And Production Design. This is another film people will look back on and scratch their heads over its failure to dominate the Oscar nominations.

We all long suspected the steam had run out on the Best Picture campaign of First Man, but to see it miss out in categories like Supporting Actress, Original Score (where it recently won at both the Golden Globes and Critics' Choice), Film Editing (another Critics' Choice winner), and Cinematography is absolutely atrocious. Mark my words – people will look back at this film and be appalled it only received four Oscar nominations.

Rest in peace, Widows. We'll never forget you.

There were a few quiet predictions of a possible snub for Bradley Cooper for Best Director, but none of us really thought it could happen. It happened. Cooper got Affleck-ed. While it was wonderful to see directors like Cuaron, Lee, Lanthimos and Pawlikowski make it in, it's baffling Cooper wasn't the fifth nominee, and, instead, the Academy went with McKay. Cooper directed the hell out of A Star Is Born and deserved to be acknowledged. My only train of thought is, like Affleck, too many assumed he was safe and didn't vote for him. Let this be a lesson, Academy members. Never assume any nomination is secured. The only saving grace is this snub may wildly boost Cooper's chances for Best Actor.

After last year's painful snub of Jane, we have another presumed frontrunner failing to receive a nomination for Documentary Feature. The gorgeous and inspiring Won't You Be My Neighbor? gets left behind, despite recently winning the PGA for Outstanding Producer of a Documentary. Not only should this documentary been nominated, but it should also have won the damn category. Hang your heads in shame over this one, Academy.

And now the two ugliest snubs – Toni Collette and Ethan Hawke. We knew it would happen. They've missed out at all the major precursor awards, despite having won the majority of Best Actor and Actress prizes with the critics' awards. And, yet, there was still a glimmer of hope the Academy would correct this wrong and rightly nominate both for their career-best performances. It was clearly a fool's dream. Both appeared in bleak films that simply don't play well with the Academy. But it shouldn't matter. They both delivered two of the year's most astonishing performances, and it makes absolutely no sense to see them ignored. Unforgivable and outrageous.