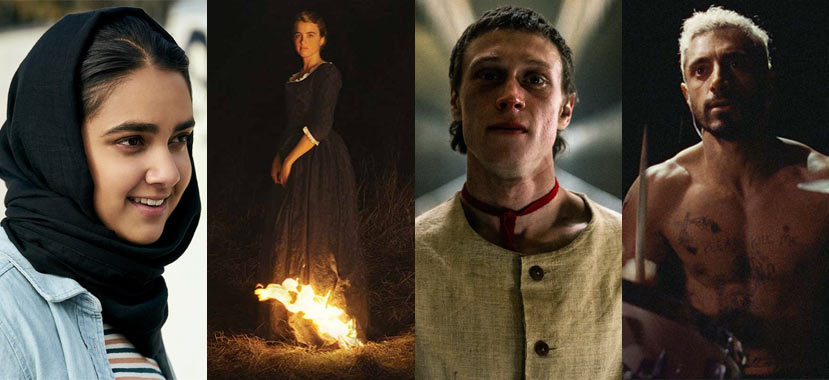 10 Sep

TIFF Wrap-up: Hala, Radioactive, Sound of Metal, True History of the Kelly Gang, Lucy in the Sky, Portrait of a Lady on Fire, and The Laundromat

With so many films and so little time, the need for capsule reviews become a necessity for us film critics to survive a film festival. As such, here are a handful of films The Jam Report was lucky to catch at the Toronto International Film Festival.

Hala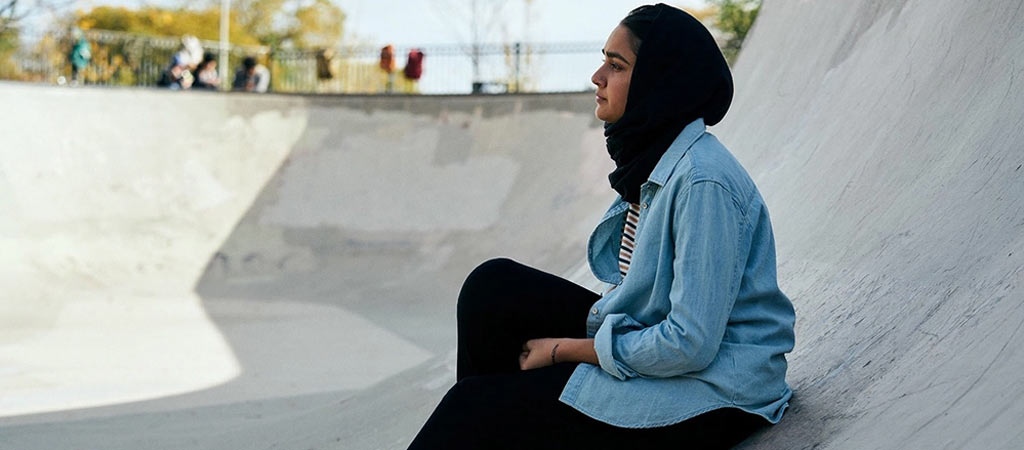 American cinema rarely touches on the lives of the roughly 3.5 million Muslims who call the United States home. While the days of Muslims only appearing on-screen as damaging stereotypes are thankfully behind us, there is still a glaring lack of films that dare to capture the modern-day Islamic experience, particularly those centred on the next generation of young Muslims.
Taking a refreshingly honest look at the conflicting experience of a somewhat rebellious American teenage female Muslim, Hala offers an intriguing and powerful look at the familial and cultural struggles faced by our titular protagonist, as she navigates the perilous final days before heading off to college. A coming of age drama featuring a flawed but endearing lead character, Hala is a simple film which still manages to pack a hefty punch.
Thanks to a powerhouse performance from young Australian (her American accent is flawless) Geraldine Viswanathan, Hala rarely feels anything but authentic, blessed with a screenplay based on the experiences of writer/director Minhal Baig. In her debut film, Baig stakes her claim as a filmmaker to watch, even if her screenplay is beset with some bizarre character decisions that see the film lose its way somewhat in the final act. Regardless, Viswanathan consistently manages to steady the ship, crafting a compelling and potentially eye-opening peek into a world rarely seen on screen.





Radioactive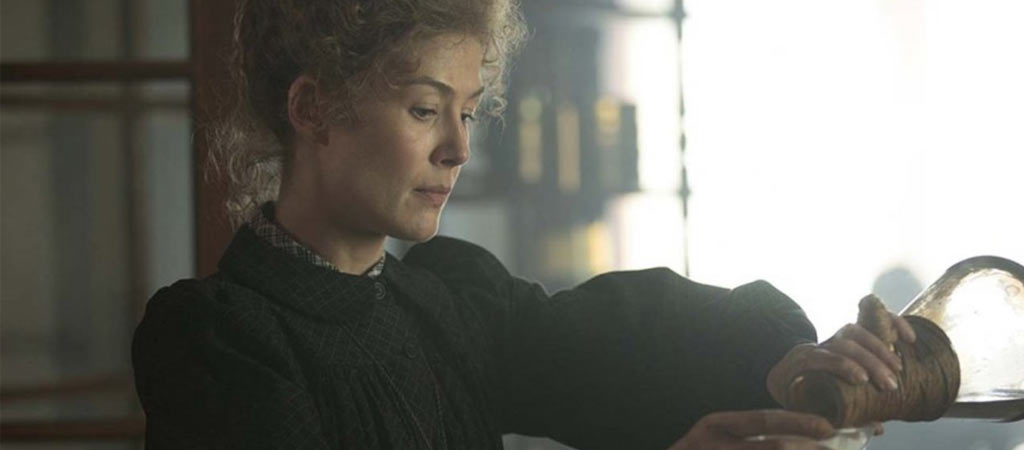 Marking the fourth time cinema has offered up the life and times of Marie Curie, Radioactive seeks to capture the astonishing achievements of one of history's most remarkable women. Sadly, Madame Curie deserved better than this generic, by-the-numbers biopic. While the film remains a fascinating portrait of a brilliant scientist, it's genuinely let down by a clunky screenplay overloaded with clichè biopic tropes and woeful dialogue that even the ever-reliable Rosamund Pike can't save.
Pike is typically superb in a role she was clearly born to play, but director Marjane Sartrapti consistently befouls Pike's performance with silly structural choices that treat the audience as if they're entirely too stupid to join the dots of Curie's discoveries and the disastrous ways radiation has plagued our lives without them being explicitly shown. After Curie prophesizes the potential future danger of radiation, Sartrapti jumps forward to the devastating events of Hiroshima and Chernobyl, as if we couldn't possibly be aware this is precisely what Curie was concerned about.
It's the kind of cinema that bashes its message in such obvious fashion, it loses all impact by assuming its audience need to have everything spelled out for them. In one ridiculous sequence, Curie faces the future dead victims of both radiation catastrophes in a bizarre dream sequence that almost suggests she's entirely liable for what became of her work. If Radioactive was seeking to portray Curie as the brilliant historic figure she was, there's little here to truly deliver on that intention.





Sound of Metal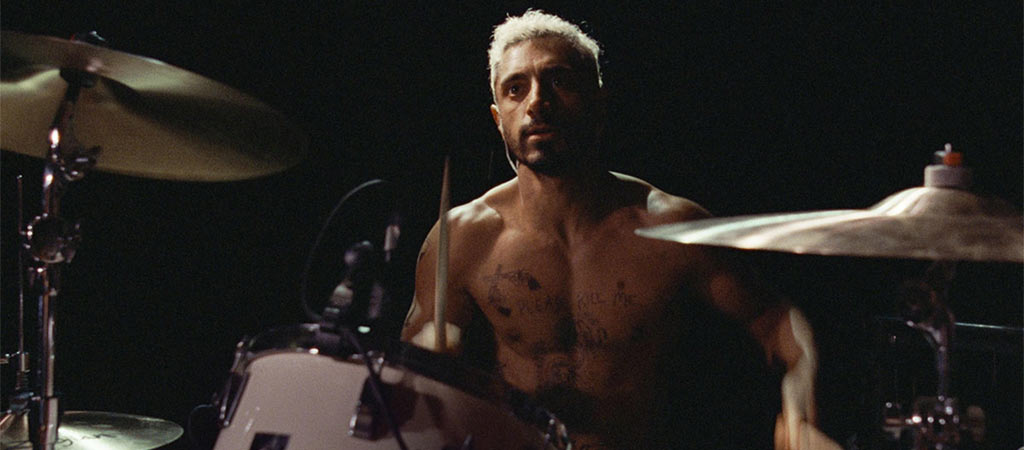 Every so often, a film comes along which practically demands to be seen within a cinema. At this year's festival, that film is absolutely Sound of Metal; a purposely unsettling visceral experience that deftly immerses an audience into what it's truly like to lose one's hearing. Cemented by an impeccable performance from the immense talent that is Riz Ahmed, this is a deeply earnest depiction of the chaotic journey when everything you know is ripped away.
A musician's hearing is everything, but even more so for a drummer, whose key purpose is to maintain the rhythm of a piece of music. By placing a drummer suffering through hearing loss at the centre of his film, writer/director Darius Marder highlights the catastrophic anxiety and fear such a musician would encounter as they begin to lose a grip on their very talent. Ahmed is asked to play out the crippling stages of grief, as Ruben wildly fluctuates between denial, fear, rage, and hope; all of which Ahmed handles with aplomb.
But what truly sets Sound of Metal apart is its ingenious use of sound design to convey precisely the hearing problems Ruben is beginning to experience, particularly the unnature cochlear inplants; a device many will assume completely "cures" deafness. At times, we hear the world precisely from Ruben's ears with the muffled or distorted tones invading the cinema's speakers before bursting back into full audio without warning. While the uncomfortable audio experience was too much for some viewers, it gives an audience an intimate insight into the life of a deaf person like nothing you've seen or heard before.





True History of the Kelly Gang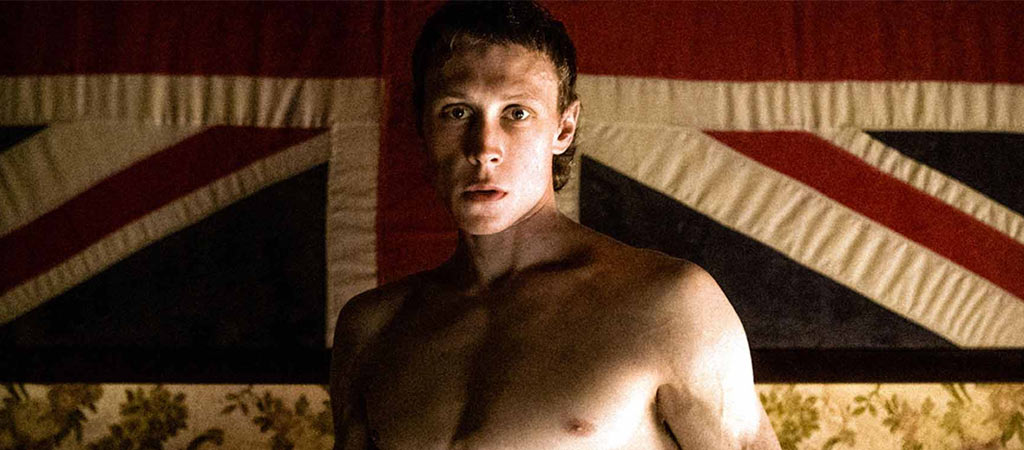 Every Australian knows the story of bushranger Ned Kelly aka one of our most infamous anti-heroes. Whether the tale of the rascally criminal who robbed from the rich and gave to, well, himself was well known to the Toronto crowd before the premiere of True History of the Kelly Gang is another story. If this was to be your first taste of Kelly's exploits, you're certainly likely to walk away with a decidedly slanted view of history.
Director Justin Kurzel begins his revisionist piece of history by admitting "nothing you are about to see is true." At least he's honest. For history buffs, True History of the Kelly Gang won't be your cup of tea, with Kurzel instead choosing to twist the legend of Ned Kelly into something entirely unexpected and daringly ambitious. Overflowing with lashings of blood, violence, homoeroticism, and impudence, this is a wild ride that's not for the faint of heart.
A gritty and dirty reimagining of the life and times of a cultural icon, the film is led with impressive energy by superstar-in-the-making George MacKay, who offers a completely different take on the outlaw than previous incarnations. Elevated by bold visual choices, particularly the stunning bloody climax, and a cracking ensemble cast including Charlie Hunnam, Nicholas Hoult, Thomasin McKenzie, Essie Davis, and Russell Crowe, it's a dazzling work of avant-garde cinema.





Lucy in the Sky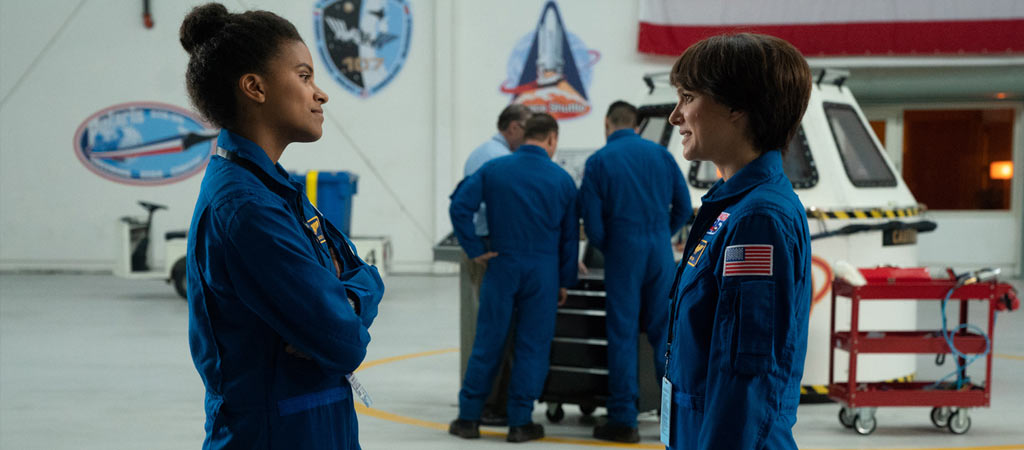 Of the 20-odd films this film critic witnessed at the festival, no film saw more walk-outs than director Noah Hawley's painfully dull Lucy in the Sky. Frankly, I came close to giving up on this god-awful bore too. When the luminous Natalie Portman can't even save your film, there's clearly something dreadfully wrong. And it's not for a lack of trying, with Portman trying her utmost to drag this film from the gutter.
Portman offers a typically committed performance, as a determined astronaut whose life soon begins to unravel. But Hawley bungles the film's potentially feminist message, which begins as a relevant portrait of the difficulties women face in the workplace, but soon spirals out of control into suggesting women will become outrageously unhinged at the slightest setback.
Hawley showed his deft skills for visual artistry with his television work, but, in his debut feature film, he appears to be trying so desperately hard to offer something visually unique. And by that, I mean he bizarrely switches the aspect ratio literally dozens of times throughout the film for no apparent reason. If you have to change the aspect ratio every third scene to keep an audience engaged, there's clearly something terribly wrong with your film.





Portrait of a Lady on Fire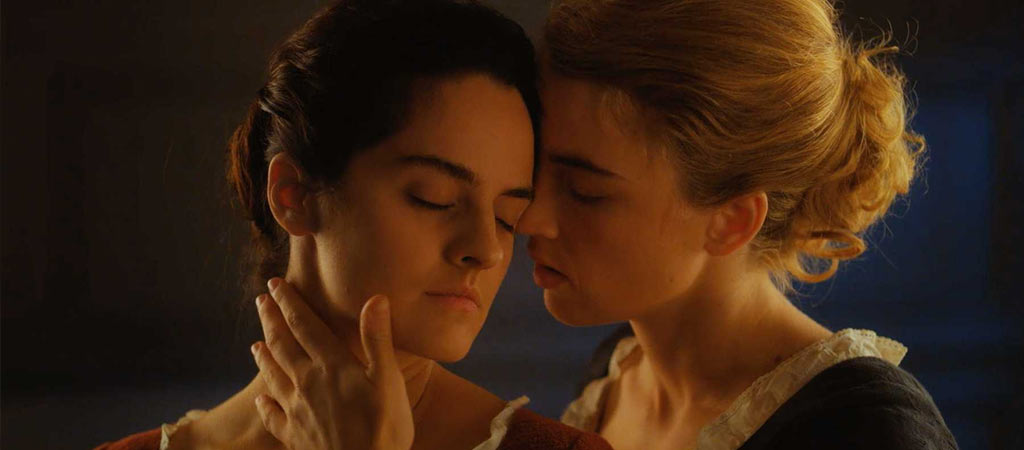 Intoxicating, enchanting, beguiling, and heartbreaking. Just a few of the words one can summon to describe the gorgeous piece of cinema that is Céline Sciamma's exquisite Portrait of a Lady on Fire. A supremely powerful forbidden romance with echoes of Call Me By Your Name, Carol, and Brokeback Mountain, this is one of the finest LBGT films of recent times.
Capturing your attention right from its opening frames, Sciamma has masterfully crafted an evocative work that's a genuine work of art. You simply cannot take your eyes off this film, which is further elevated by the stellar performances of Noémie Merlant and Adèle Haenel, the gorgeous cinematography of Claire Mathon, and a finale that will linger long in your mind.
There is so much unrivalled beauty within this film, it's almost overwhelming. And you will never be able to listen to Vivaldi's "The Four Seasons" quite the same ever again.





The Laundromat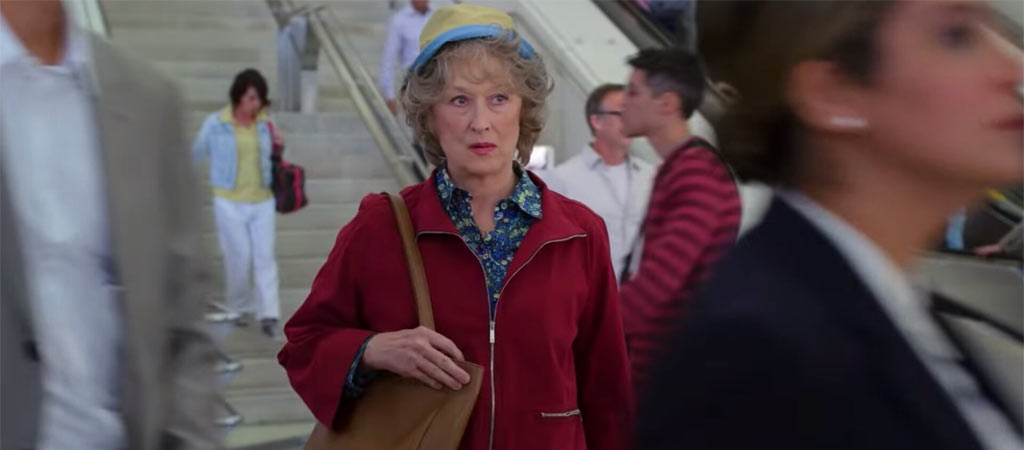 Imagine Meryl Streep dressed as a Panamanian woman named Elena, complete with brown-face makeup, a fake nose, hip padding, and a ridiculous Latina accent. That gives you an insight into the absolute mess that is The Laundromat. Purposeful or not, it's a choice that simply does not work. It's clear director Steven Soderbergh is attempting to make some point here, as he flails about taking a hot poker to the world of privilege and wealth, but it's all handled in such baffling tone-deaf manner, none of it registers any impact.
Throw in narrators Gary Oldman (with an equally-ridiculous German accent) and Antonio Banderas breaking the fourth wall with insights into the inner workings of the fraudulent world of insurance and a structure that jumps all over the damn place, and you have a film achingly trying to be the next The Big Short but without the focus or finesse to reach its goal. Who would've thought Adam McKay could handle this subject matter with more skill than someone like Soderbergh?