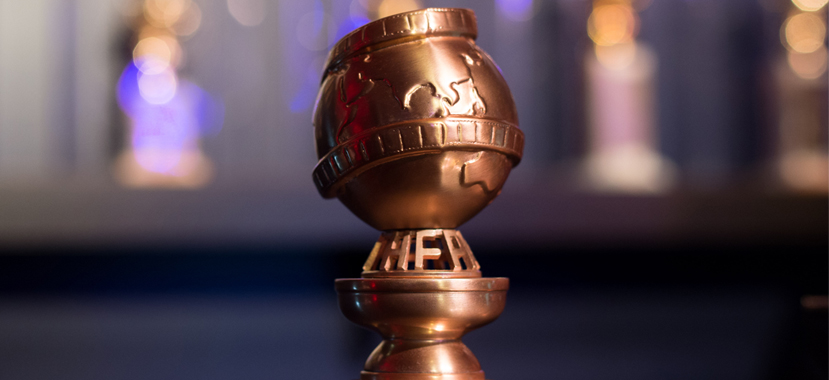 05 Jan

Final predictions for the 77th Golden Globes

The drunk uncle of awards season is back for another year. But with nomination voting for the Academy Awards closing just two days after the Golden Globes, the ceremony could hold more power than ever before, especially for those Academy members waiting until the last minute to cast their ballots.

We awards season pundits say this every year, but predicting what the HFPA will do is basically throwing darts at a dartboard. And it's anyone's guess what the results will ultimately mean for the Academy Awards. They led the way last year with key wins for Green Book and Bohemian Rhapsody, launching both films on their trajectory to cleaning up at the Oscars. However, two years earlier, they awarded La La Land with seven awards, and we all know how that turned out.

It's still a wide-open race across the board, without any true frontrunners for Best Picture, Best Director, or the four acting prizes, so a win here could prove invaluable. Last year, all four eventual acting Oscar winners picked up a Golden Globe and we also saw our future winners for Best Picture, Director, Original Screenplay, Original Song, Animated Feature, and Foreign Language Film, so this could be the moment we see which way the tide is turning.

Then again, the HFPA have a tendency to go their own wacky way (remember Aaron Taylor Johnson's win for Nocturnal Animals?), so one can never truly know what a victory at the Globes means for the Oscar race. What the ceremony does provide is a huge opportunity to make a memorable speech as a preview for what one might do on the Academy Awards stage (as we saw last year with Olivia Colman), so look to the winners to take this opportunity with everything they've got.

As always, take these predictions with a grain of salt. It's reading tea leaves territory here. Alas, here are my final predictions for the Golden Globes film categories for the year that was 2019.

MOTION PICTURE – DRAMA
1917
The Irishman
Joker
Marriage Story
The Two Popes

Without critical darling Parasite in their way, thanks to the HFPA's nonsensical rule to deem foreign language films ineligible for their Motion Picture categories, this category offers films like The Irishman, Marriage Story, and, yes, even Joker to strengthen their Best Picture campaign. It's hard to see them ignoring The Irishman, but, given that surprise Todd Phillips' Best Director nomination, they clearly loved Joker. And Marriage Story did receive the most nominations overall. Lord, this one is tough, so I'll play it safe with Scorsese's gangster epic.

BEST ACTOR – MOTION PICTURE, DRAMA
Christian Bale – Ford v Ferrari
Antonio Banderas – Pain and Glory
Adam Driver – Marriage Story
Joaquin Phoenix – Joker
Jonathan Pryce – The Two Popes

Frankly, you could make a case for all five of these guys winning. Driver has been picking up plenty of love from the critics awards and should repeat with a victory here. But the HFPA tend to swoon for more bombastic performances, so it seems more likely they'll go for Phoenix. This could be the moment he emerges as the unstoppable frontrunner and the dream of a Driver win starts to fade into the distance. Sigh.

BEST ACTRESS – MOTION PICTURE, DRAMA
Cynthia Erivo – Harriet
Scarlett Johansson – Marriage Story
Saoirse Ronan – Little Women
Charlize Theron – Bombshell
Renée Zellweger – Judy

After winning three Golden Globes and receiving a further three nominations, Renée Zellweger has been absent from this awards show since 2007. It seems unfathomable they won't welcome her back with a victory. She's been the assumed frontrunner for months now and it seems highly unlikely the HFPA won't follow the buzz. Despite stiff competition (at least four of the nominees here seem like Oscar locks), Zellweger is fairly unbeatable.

MOTION PICTURE – COMEDY OR MUSICAL
Dolemite Is My Name
Jojo Rabbit
Knives Out
Once Upon a Time in Hollywood
Rocketman

I'm still not wild about Once Upon a Time in Hollywood being stuck in the Comedy/Musical categories, but, alas, this happens every year. It errs more towards the humorous side of the scales, so we just have to accept it. It's a spectacular category featuring five great films, but it'll likely come down to one of the Oscar hopefuls in Once Upon a Time in Hollywood or Jojo Rabbit. There's been a lot of love for Jojo Rabbit lately, but unlikely enough to take down Quentin Tarantino's extravagant love letter to the film industry.

BEST ACTOR – MOTION PICTURE, COMEDY OR MUSICAL
Daniel Craig – Knives Out
Leonardo DiCaprio – Once Upon a Time in Hollywood
Taron Egerton – Rocketman
Roman Griffin Davis – Jojo Rabbit
Eddie Murphy – Dolemite Is My Name

For the longest time, I figured this one was DiCaprio's to lose, but now I'm not so sure. The HFPA certainly love Leo (he's won three times), but something tells me they'll want to see what Murphy does on their stage. The HFPA love a good comeback story, and Dolemite Is My Name gave Murphy the chance to prove he's still got it. His recent spectacular SNL hosting gig certainly did wonders for his campaign too. If there's anyone who could prove to be a shock spoiler, it's Egerton. The man has been campaigning like nobody's business, and he just may have managed to charm enough HFPA members to steal this one away.

BEST ACTRESS – MOTION PICTURE, COMEDY OR MUSICAL
Awkwafina – The Farewell
Cate Blanchett – Where'd You Go, Bernadette
Ana de Armas – Knives Out
Beanie Feldstein – Booksmart
Emma Thompson – Late Night

As much as I loved Thompson and Feldstein's performances (sorry, Cate, but we're still waiting for Where'd You Go, Bernadette in Australia), this one really comes down to Awkwafina and de Armas, namely due to their films being nominated in other categories. In a case of two relative newcomers battling it out, it seems more likely Awkwafina will take this out. The Farewell is far from a comedy (seriously, what the hell is it doing in this category?!), so her performance holds more weight and she'll likely give one hell of a speech. Expect to see de Armas return next year with a vengeance for her performance as Marilyn Monroe in Blonde.

BEST SUPPORTING ACTOR
Tom Hanks – A Beautiful Day in the Neighborhood
Anthony Hopkins – The Two Popes
Al Pacino – The Irishman
Joe Pesci – The Irishman
Brad Pitt – Once Upon a Time in Hollywood

Pitt is one of the few locks of the evening. No contest here at all.

BEST SUPPORTING ACTRESS
Kathy Bates – Richard Jewell
Annette Bening – The Report
Laura Dern – Marriage Story
Jennifer Lopez – Hustlers
Margot Robbie – Bombshell

While it seems Dern is the presumed frontrunner for the Oscar, the HFPA struggle to ignore awarding a mega-celebrity, especially when they've given a spectacular scene-stealing performance, so this should be Lopez's first Globes victory. Then again, they adored Marriage Story and may want to reward it somewhere. Flip a coin on this one.

DIRECTING
Bong Joon Ho – Parasite
Sam Mendes – 1917
Todd Phillips – Joker
Martin Scorsese – The Irishman
Quentin Tarantino – Once Upon a Time in Hollywood

It would usually be safe to assume the winner of directing goes hand-in-hand with a film that takes home one of the Best Motion Picture categories, so it would normally seem like this is a case of Scorsese vs. Tarantino. While Tarantino has never won this category before, making him well overdue, and Scorsese has taken it home three times previously, it's hard to ignore the outpouring of love for Bong. They went with a foreign language film last year by awarding Alfonso Cuaron for Roma, so expect to see it happen again.

SCREENPLAY
The Irishman
Marriage Story
Once Upon a Time in Hollywood
Parasite
The Two Popes

Possibly the toughest category to predict of the night. Genuinely any of these screenplays could win. Yes, even The Two Popes. They nominated it for four awards including that surprise inclusion for Best Motion Picture – Drama, so it's entirely plausible they may want to give it something. Tarantino has won this category twice before, so they obviously love his writing more than his directing. Parasite and The Irishman are right in the mix too. But it seems likely they'll want to give Marriage Story and Noah Baumbach some love, so he wins this one in a squeaker.

ANIMATED FEATURE
Frozen II
How to Train Your Dragon: The Hidden World
Missing Link
Toy Story 4
The Lion King

As if often the case with this category, it's another battle of Disney vs. Pixar, so it's ultimately between the two box office juggernauts in Frozen II and Toy Story 4. Pixar has a better history at the Globes, so the smart money would be on Toy Story 4. If the HFPA are feeling particularly bold, they could go with the only original film in the running and award it to Missing Link, but a shock win for The Lion King (which wasn't even submitted by Disney as an animated film) seems more likely than that occurring.

ORIGINAL SCORE
1917
Little Women
Joker
Marriage Story
Motherless Brooklyn


It's Newman vs. Newman, with cousins Thomas and Randy Newman facing off to take out the prize. Despite numerous nominations, neither has ever won this category. But the buzz has been with Thomas, who is looking to take home his first Academy Award after 14 (!) nominations, and his campaign should begin here at the Globes.

ORIGINAL SONG
"Beautiful Ghosts" – Cats
"(I'm Gonna) Love Me Again" – Rocketman
"Into the Unknown" – Frozen II
"Spirit" – The Lion King
"Stand Up" – Harriet

This category often goes to the biggest celebrity songwriter (remember Madonna's bizarre victory for "Masterpiece" from W.E.), but this year we've got Taylor Swift, Beyoncé, and Elton John all in the running, so it's an epic battle of the divas. Back in 2014, the HFPA strangely snubbed "Let It Go" from Frozen, so you could say they owe Kristen Anderson-Lopez and Robert Lopez a trophy. But it seems more likely they'll want a big name on the stage and they'll be keen to show Rocketman some love, so let's just go with Elton.

FOREIGN LANGUAGE FILM
The Farewell
Les Misérables
Pain and Glory
Parasite
Portrait of a Lady on Fire

While this is easily the strongest category of the entire ceremony, nothing but Parasite is taking this out. Game over.

The 77th Golden Globe Awards will take place at 12pm AEDT Monday 6th January and will air in Australia on Arena on Foxtel.