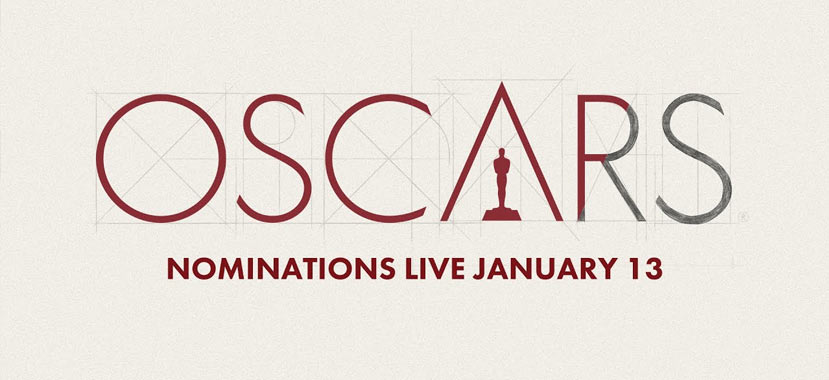 13 Jan

Final nominations predictions for 92nd Academy Awards

Another madcap Oscar season rolls along. After the absolute chaos of last year, things have been a little more subdued this year. In saying that, the race for Best Picture is still without a solid frontrunner, Best Director is entirely up in the air, and most of the categories are without five true locks for nominations.

A few things remain uncertain. A film like Little Women could see six or seven nominations or it could receive as little as two or three. Something like The Two Popes could be ignored entirely or it could overperform as it has elsewhere and receive three or four nominations. Despite a divisive critical reaction, Joker seems likely to end up with a staggering number of nominations. And then there's The Farewell, which could be facing snubs across the board entirely.

For the longest time, many were predicting The Irishman to sweep the nominations and potentially go on to win several Oscars including Best Picture. And that's still entirely possible. But support for the film appears to be waning significantly. It doesn't help there's still a feeling of anxiety and fear surrounding the monolith that is Netflix. In its place, it seems the film that sweeps will be Once Upon a Time in Hollywood and we could well be seeing a Quentin Tarantino film take home Best Picture for the very first time.

It was truly a spectacular year for cinema and there are genuinely too many terrific films, performances, and technical achievements to acknowledge. The Academy is spoiled for choice this year. Unfortunately, that means many deserving potential nominees will miss out. One thing is for certain; there will be plenty of painful snubs and shocking omissions, so prepare yourself for the implosion of tweets and think pieces tomorrow.

So, here we go with The Jam Report's nominations predictions for the 92nd Academy Awards.

BEST PICTURE
1917
Bombshell
Ford v Ferrari
The Irishman
Jojo Rabbit
Joker
Little Women
Marriage Story
Once Upon a Time in Hollywood
Parasite

Alternate: Knives Out
Possible Shocker: Pain and Glory

As always, it's safe to assume we won't be seeing the maximum of ten nominees showing up for Best Picture. History has proven the preferential ballot simply doesn't favour this result, so expect to see at least two of these predictions fail. Which ones are looking the most vulnerable? It's anyone's guess how the Academy will respond to Bombshell. Many thought Vice was on equally shaky ground last year, yet it ended up with eight nominations. And, after underperforming elsewhere this season, Little Women appears to be skating on thin ice as well. But a late surge should push it over the line. I'd love to see Knives Out sneak in, but it's a tough ask against such a crowded field.

BEST DIRECTOR
Bong Joon-ho – Parasite
Sam Mendes – 1917
Todd Phillips – Joker
Martin Scorsese – The Irishman
Quentin Tarantino – Once Upon a Time in Hollywood

Alternate: Taika Waititi – Jojo Rabbit
Possible Shocker: Pedro Almodovar – Pain and Glory

We haven't seen the Best Director nominees match 5/5 with DGA for some time now and I can't see it happening this year. Waititi deserves to be here, but, much like Noah Baumbach, his nomination will likely be for writing instead. The four locks all season have been Bong, Mendes, Scorsese and Tarantino with the fifth spot consistently up for grabs. Something tells me the Academy are going to go crazy for Joker and Phillips gets in. But they've been known to throw some curveballs in here, as we saw last year with Pawel Pawlikowski getting in and Bradley Cooper missing out. If anyone is going to be this year's Cooper, it's Scorsese. He's been here numerous times before and The Irishman certainly appears to be fading. If voters truly love Little Women, expect to see Greta Gerwig become the first female director in history to score two Best Director nominations.

BEST ACTOR
Antonio Banderas – Pain and Glory
Leonardo DiCaprio – Once Upon a Time in Hollywood
Adam Driver – Marriage Story
Taron Egerton – Rocketman
Joaquin Phoenix – Joker

Alternate: Jonathan Pryce – The Two Popes
Possible Shocker: Adam Sandler – Uncut Gems

The absolute bloodbath of a category. There are at least nine or ten lead acting performances entirely worthy of a nomination here, so we are facing some terrible snubs. It seems unfathomable The Irishman could score nine or ten nominations and not receive one for its titular character. But Robert De Niro wasn't nominated at the Globes, the SAGs or the BAFTAs and that has to show the support is just not there. After a baffling May release date for Rocketman, many thought Egerton peaked too early. To his credit, the man has campaigned like nobody's business, so his nomination now seems safe. Phoenix and Driver are really the only locks. The other three slots are up for grabs. Even DiCaprio seems shaky, especially after that Globes loss. Still in the mix are Christian Bale, Eddie Murphy, Pryce, and Sandler. Very few prognosticators will manage five correct predictions here. Good luck.

BEST ACTRESS
Awkwafina – The Farewell
Scarlett Johansson – Marriage Story
Saoirse Ronan – Little Women
Charlize Theron – Bombshell
Renée Zellweger – Judy

Alternate: Lupita Nyong'o – Us
Possible Shocker: Alfre Woodard – Clemency

Much like Best Actor, we've got two locks here in Zellweger and Johansson and the other three slots wide open. Nyong'o has been the darling of the critics awards season, but so was Toni Collette last year and look how that turned out. The Academy has continually shown a bizarre aversion to horror performances, and Nyong'o could just be the latest victim of this curse. With Little Women struggling at other awards shows, Ronan could certainly miss out. But she's landed Oscar nominations three times before, so there's clearly much love for her within the Academy. The fifth spot will be taken by a non-white performer to add some semblance of diversity to these awards. I'm sticking with Awkwafina, as I have all season.

BEST SUPPORTING ACTOR
Tom Hanks – A Beautiful Day in the Neighborhood
Al Pacino – The Irishman
Joe Pesci – The Irishman
Brad Pitt – Once Upon a Time in Hollywood
Song Kang Ho – Parasite

Alternate: Anthony Hopkins – The Two Popes
Possible Shocker: Alan Alda – Marriage Story

One of the few categories that's been mostly locked up all season. Our four locks are Hanks, Pacino, Pesci, and Pitt with that fifth spot up for the taking. Despite the fact Song hasn't shown up anywhere else, we've seen a foreign-language performance receive a nomination from absolutely nowhere, like last year's shock nomination for Marina de Tavira in Roma. The Parasite train continues to roll along and something tells me Song will be hauled along with it. If anyone is at risk, it's Hanks, who, despite award-worthy performances, hasn't been nominated by the Academy in 20 (!) years. His snub seems unlikely, but we've been down this road before, so nothing is certain.

BEST SUPPORTING ACTRESS
Laura Dern – Marriage Story
Jennifer Lopez – Hustlers
Florence Pugh – Little Women
Margot Robbie – Bombshell
Zhao Shuzhen – The Farewell

Alternate: Scarlett Johansson – Jojo Rabbit
Possible Shocker: Kathy Bates – Richard Jewell

Once again, we have four locks and one open slot. It seems unfathomable the Academy will snub Lopez, given the groundswell of support for her performance since the moment Hustlers debuted at TIFF in September. But the film won't be everyone's cup of tea and her performance could be easily dismissed. Expect to see Twitter go into a meltdown if it happens. Dern, Pugh, and Robbie seem like sure-things. That fifth spot could certainly go to Johansson, especially if the Academy really loved Jojo Rabbit. It would mean she scores two nominations in one year, after years of being overlooked entirely. My biggest hope this season has been for Shuzhen to receive a worthy nomination for her beautiful performance in The Farewell. Make it happen, Academy.

I won't elaborate on the remaining categories. Let's just run through them.

BEST ORIGINAL SCREENPLAY
The Farewell
Knives Out
Marriage Story
Once Upon a Time in Hollywood
Parasite

Alternate: Pain and Glory
Possible Shocker: Booksmart

BEST ADAPTED SCREENPLAY
The Irishman
Jojo Rabbit
Joker
Little Women
The Two Popes

Alternate: A Beautiful Day in the Neighborhood
Possible Shocker: Just Mercy

BEST CINEMATOGRAPHY
1917
The Irishman
Joker
Once Upon a Time in Hollywood
Parasite

Alternate: The Lighthouse
Possible Shocker: Portrait of a Lady on Fire

BEST COSTUME DESIGN
Dolemite Is My Name
Downton Abbey
Little Women
Once Upon a Time in Hollywood
Rocketman

Alternate: The Irishman
Possible Shocker: Joker

BEST FILM EDITING
1917
Ford v Ferrari
The Irishman
Once Upon a Time in Hollywood
Parasite

Alternate: Joker
Possible Shocker: Uncut Gems

BEST MAKE-UP AND HAIR
Bombshell
Joker
Judy
Once Upon a Time in Hollywood
Rocketman

Alternate: Dolemite Is My Name
Possible Shocker: Downton Abbey

BEST PRODUCTION DESIGN
1917
The Irishman
Jojo Rabbit
Once Upon a Time in Hollywood
Parasite

Alternate: Joker
Possible Shocker: The Two Popes

BEST ORIGINAL SCORE
1917
Joker
Little Women
Marriage Story
Star Wars: The Rise of Skywalker

Alternate: Jojo Rabbit
Possible Shocker: Avengers: Endgame

BEST ORIGINAL SONG
"Into the Unknown" – Frozen II
"Stand Up" – Harriet
"Spirit" – The Lion King
"(I'm Gonna) Love Me Again" – Rocketman
"Glasgow (No Place Like Home)" – Wild Rose

Alternate: "I'm Standing With You" – Breakthrough
Possible Shocker: "Speechless" – Aladdin

BEST SOUND EDITING
1917
Ford v Ferrari
Joker
Once Upon a Time in Hollywood
Star Wars: The Rise of Skywalker

Alternate: Avengers: Endgame
Possible Shocker: The Irishman

BEST SOUND MIXING
1917
Ford v Ferrari
Once Upon a Time in Hollywood
Rocketman
Star Wars: The Rise of Skywalker

Alternate: Avengers: Endgame
Possible Shocker: Parasite

BEST VISUAL EFFECTS
Alita: Battle Angel
Avengers: Endgame
The Irishman
The Lion King
Star Wars: The Rise of Skywalker

Alternate: 1917
Possible Shocker: Cats

BEST ANIMATED FEATURE
Frozen II
How to Train Your Dragon: The Hidden World
I Lost My Body
Missing Link
Toy Story 4


Alternate: Abominable
Possible Shocker: Klaus

BEST DOCUMENTARY FEATURE
American Factory
Apollo 11
For Sama
Honeyland
One Child Nation

Alternate: The Cave
Possible Shocker: Apollo 11 misses out

BEST INTERNATIONAL FEATURE FILM
Atlantics
Les Misérables
Pain and Glory
Parasite
Those Who Remained

Alternate: Beanpole
Possible Shocker: The Painted Bird

BEST ANIMATED SHORT
Hair Love
Kitbull
Mind My Mind
The Physics of Sorrow
Sister

Alternate: Dcera (Daughter)

BEST DOCUMENTARY SHORT
Fire in Paradise
Learning to Skateboard in a Warzone (if you're a girl)
St. Louis Superman
Stay Close
Walk Run Cha-Cha

Alternate: Life Overtakes Me

BEST LIVE ACTION SHORT
Brotherhood
The Neighbors' Window
A Sister
Little Hands
Refugee

Alternate: Miller and Son

Final predicted tally:
Once Upon a Time in Hollywood – 12
The Irishman – 9
1917 – 8
Parasite – 8
Joker – 7
Marriage Story – 6
Little Women – 6
Rocketman – 5
Ford v Ferrari – 4
Bombshell – 4
Star Wars: The Rise of Skywalker – 4
Jojo Rabbit – 3
The Farewell – 3

Well, there you have it. We haven't seen the film with the most nominations take out Best Picture in a very long time, so who knows if this means Once Upon a Time in Hollywood is our eventual winner or not. The race is still wide open and we'll have to see what happens at PGA, DGA, and SAG to really see which way the tide is turning. Maybe it's all over and a Tarantino film will finally win Best Picture. Maybe a foreign-language film can break the 92-year curse and Parasite takes it. After those Globes victories, we really can't discount 1917. Or maybe it's Joker and we're in for another Green Book-style Film Twitter apocalypse. Only time will tell.

Let the games begin…

The nominations for the 92nd Academy Awards will be announced at 12:18am AEDT on the Oscars YouTube channel.