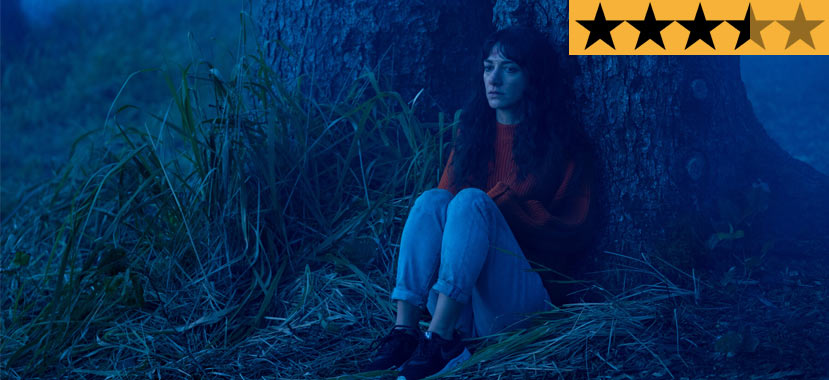 24 Jul

REVIEW – 'The Rental' is a tight, tense, and deliciously nasty piece of cinema

Taking seemingly innocuous elements of daily life and spinning them into something terribly nasty is a fairly stock-standard formula for horror movies. Over the years, the horror genre has made us terrified of videotapes, clowns, porcelain dolls, rolling fog, and practically every creature in the animal kingdom. It came as no surprise to see horror filmmakers turn the concept of renting a stranger's home via Airbnb into a blood-soaked nightmare.

The latest entry in this growing sub-genre of horror arrives in the form of The Rental, the impressive directorial debut from actor-turned-director Dave Franco. While it's a film that doesn't quite offer anything we haven't seen before, it's a tight, tense, and deliciously nasty piece of cinema with a surprising anarchic streak flowing throughout. A slow-burn drama that hides its horrific intentions until the brutal final act, The Rental ultimately fails to nail its landing, leaving a decidedly bitter aftertaste in your mouth.

Co-written by Franco and indie filmmaking darling Joe Swanberg, The Rental focuses on two couples who make the fateful decision to rent a cliffside house on the coast of Oregon. Charlie (Dan Stevens) and his business partner Mina (Sheila Vand) have just secured funding for their venture, with the pair looking to head out of town for the weekend to celebrate their success. While there appears to be some sexual tension between the two, Charlie has a doting wife, Michelle (Alison Brie), while Mina is dating Charlie's brother Josh (Jeremy Allen White), a perennial underachiever living in his successful brother's shadow.

During the journey to the rental home, Mina reveals her reservation request was oddly denied, yet the booking was successful when re-applied under Charlie's name. Given her Middle Eastern-sounding surname Mohammadi, she suggests racism may be at play, which is quickly dismissed by the rest of the gang. But Mina's suspicions only grow stronger when they meet with Taylor (Toby Huss), the rude and offputting brother of the rental's owner, whose demeanour makes the entire group uncomfortable.

As the quartet relax and enjoy the house's amenities (including a hot tub, which, given Charlie and Mina's burgeoning connection, is just a recipe for disaster), we soon realise Mina was right to be suspicious of Taylor, with the house bugged with a series of hidden cameras to capture the group's every move. But as the four begin to divulge a host of secrets and tensions between the group start to simmer, it's apparent they have more to contend with than just who is secretly watching them.

The notion of a group of friends stuck in an isolated home full of hidden horrors is nothing unique, but it's refreshing to see a filmmaker like Franco acutely understand this and completely embrace the genre. It does ultimately mean everything here is all a touch expected, particularly one big revelation you can see coming right from the opening scene. But Franco subverts expectation by taking his time to unveil his film's true terrifying intention, with the first two acts playing more like an intimate character drama than a horror film.

By taking such time to establish the characters and the complicated complexities of their relationships to each other, we see the group as more than just a quartet of doomed victims to bolster the film's body count. Besides the inescapable sexual tension between Charlie and Mina, there's the brotherly rivalry between Josh and Charlie that constantly looms to boil over. Josh's jealousy over Charlie's success is equally matched by Charlie's bewilderment his talented business partner would choose such a no-hoper as her boyfriend, creating a twisted love triangle that consistently leaves Michelle inadvertently isolated from the rest of the group.

Franco invites his audience to almost forget they're watching a horror film and, much like the characters, feel a false sense of security that we're simply experiencing a weekend away full of romantic and familial drama. It creates a rising sense of tension that threatens to be shattered at any moment, but the giddy thrill of the film obviously arises from having no indication of when that may be, which is only amplified by the appearance of a mysterious stranger lurking outside the property.

However, by taking such an extensive amount of time to introduce the sharp character dynamics of his screenplay, Franco almost does the narrative a disservice by essentially throwing it all away in the film's violent third act where the threat of death looms large and nothing else matters anymore. Perhaps it's a comment on the idea that familial and relationship quarrels mean very little when you're being pursued by a murderous maniac with a hammer, but the final chapter is so haphazardly rushed, it's hard to really ascertain what Franco was ultimately trying to say here.

Where The Rental truly shines is its impeccable casting, with Stevens, Brie, White, and Vand forming a terrific little ensemble that's further elevated by Franco and Swanberg's sharp writing. While Stevens and White may not physically resemble siblings, their fractured chemistry perfectly sells the idea the two are sparring brothers who have clearly been in competition with each other their entire lives. Stevens slowly peels back his character's initial charm to reveal Charlie is actually a rather insufferable mansplainer who's just begging to receive an unmerciful takedown.

Vand is rather captivating as the anxious "final girl" and the only one smart enough to cotton on to the dangerous situation the group has found themselves in. The ever-reliable Brie is a delight, bringing her trademark wide-eyed exuberance to the film and providing some much-needed levity to the dour tone of the narrative. But as the film barrels along, it's soon clear the four characters are all fairly reprehensible people and the idea of seeing them fall victim to the unknown stalker may not be the worst thing in the world.

By focusing on his characters and avoiding a reliance on lame jump-scares, Franco offers a different style of horror film that reaches for something more than just blood and death. We saw something similar this month with Natalie Erika James' sublime Relic, leaving The Rental to look somewhat subpar by virtue of unfortunate comparison. You left Relic with a clear sense of what James wanted her film to say, and the same can't be said of The Rental. For two-thirds of this film, Franco pushes towards a greater message but seemingly doesn't have the assurance to follow through and instead merely offers up a host of violence to satisfy fans who only came for the carnage.

Regardless, as a directorial debut effort, Franco cements himself as a filmmaker to watch, even if his film isn't in the upper echelon of the horror genre. He's clearly a fan of the horror genre and deftly understands how to effectively craft tension in an intoxicating fashion so often lacking from horror films. The Rental is a film that suggests greater offerings are yet to come from Franco and one that just may have you rethinking your next Airbnb booking. We're all stuck indoors anyhow, so perhaps it's best we remain put.





Distributor: IFC Films
Cast: Dan Stevens, Alison Brie, Sheila Vand, Jeremy Allen White, Toby Huss
Director: Dave Franco
Producers: Dave Franco, Elizabeth Haggard, Teddy Schwarzman, Ben Stillman, Joe Swanberg, Christopher Storer
Screenplay: Dave Franco, Joe Swanberg
Cinematography: Christian Sprenger
Production Design: Meredith Lippincott
Costume Design: Kameron Lennox
Music: Danny Bensi, Saunder Jurriaans
Editing: Kyle Reiter
Running Time: 88 minutes
Release Date: 24th July 2020 (U.S.)