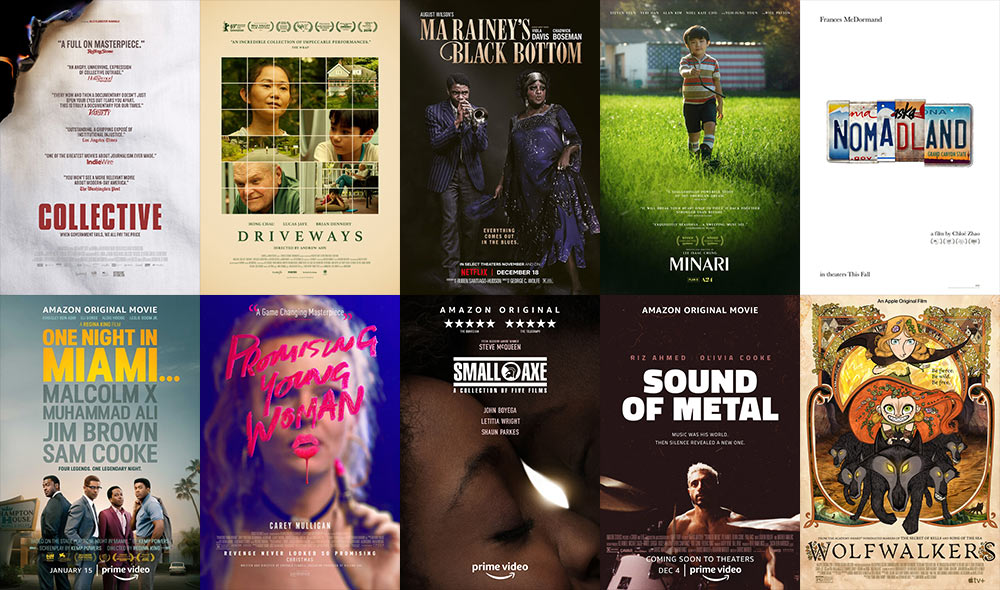 08 Jan

The Jam Report's top ten films of 2020

It's been said many times before and I'm sure you don't need reminding 2020 was an absolute dumpster fire of a year. For those of us in the world of films, it was a year filled with cinema closures, film festival cancellations, and release date delays. We watched helplessly as practically every major release was punted to 2021. When you're a film critic who predominantly focuses on reviewing new release films, it was a terrifying prospect to watch months of scheduled writing content vanish in the blink of an eye.

With no major studio films in sight at the start of the year, it forced site editors like myself to strategise methods to survive the next few months from hell. If you'll recall, it seemed like we just had to ride out several weeks of lockdown and everything would return to normal. Oh, how foolish we all were. My exhausting Disney retrospective series, The House of Mouse Project, took care of the first 58 days of quarantine. However, at the completion of the project, the world was in even worse shape than when I began. The virus was getting more serious. Cinemas were still closed. The entire slate of 2020 releases was soon wiped clean. Now what?

In a curious twist of fate, the lack of major studio films essentially forced every film critic to seek content elsewhere. Yes, this should be something we're doing every year, but one can only cover so many films on their own. For me personally, this meant turning to streaming/VOD titles I could watch in the safety of my home. While I ached to return to my beloved local cinema, these releases filled the hole in my heart and the content void on The Jam Report. As it turned out, it meant discovering a plethora of little gems I may not have seen in a normal year. And several of those were amongst the best films I saw in 2020.

It's certainly been a learning lesson and one of the few positives from a year of such darkness. While 2021 will see the return of those major studio titles we lost in 2020 (unless there are more delays, which, let's be honest, could easily happen), I would like The Jam Report to continue focusing on a range of films outside the studio bubble. It may have started as an experience born from pure desperation, but it's been eye-opening to see what I was potentially missing out on.

It remains to be seen if audiences will return to the cinema once the world eventually returns to some state of normality. It's scary to contemplate the possibility they may not come back and the days of huge crowds inside a theatre may be coming to an end. After spending an entire year watching films on television, it's entirely plausible consumer tastes have evolved and cinemas are no longer all that appealing to the masses. But we must remain positive. Cinemas have survived decades for a reason. Surely they can weather this storm.

As for this year's top ten list, it's been a typically difficult process culling it down and even more challenging to rank them. These aren't necessarily the "best" films of the year. When all is said and done, these were simply the 20 films that struck a nerve in some way. Some provided blissful escapism. Some took on an unexpected sense of relevancy with everything going on in the world. Some made me laugh. Some made me cry. Some made me scream. Some made me think. But they all left a lasting impact.

As is tradition, before we get to the final list, here are ten films that just missed out but are still absolutely worthy of adoration.

20. Shithouse (full review)
19. Possessor (full review)
18. The Invisible Man (full review)
17. Palm Springs (full review)
16. Relic (full review)
15. The Forty-Year-Old Version (full review)
14. I'm Your Woman (full review)
13. Cicada (full review)
12. Never Rarely Sometimes Always
11. Soul (full review)

And now, without further ado, presenting The Jam Report's top ten films of 2020.
10. Driveways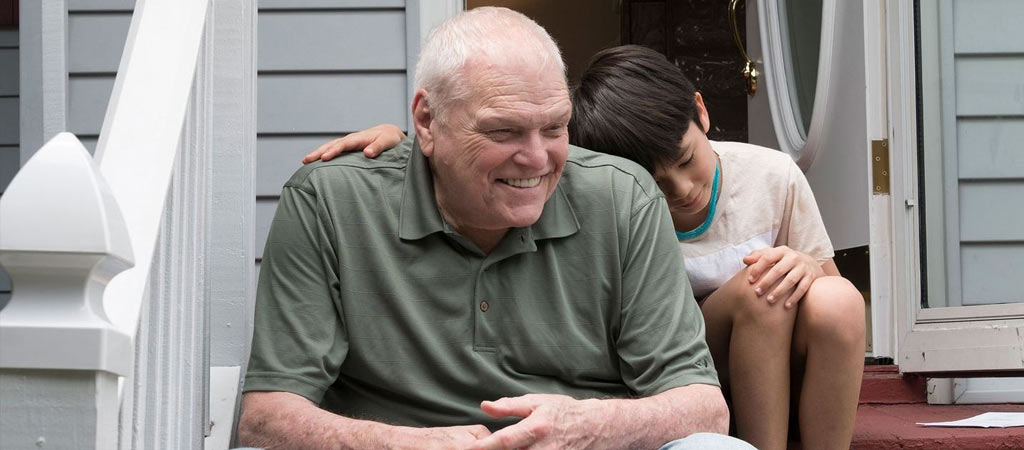 "You know what I wish? I wish we could do that whole trip all over again. Maybe be a little more deliberate. Take our time. Take a good look at stuff."
A beautiful little gem that left me in a mess of tears, Driveways is an understated yet quietly touching portrait of an unlikely intergenerational friendship. It's a gentle film that wisely avoids the cliché tropes you might expect from a narrative centred on an elderly Korean War vet and the Asian mother and son who move in next door. Instead of embracing outdated notions of racism or intolerance, Driveways celebrates compassion and empathy. A poignant Brian Dennehy is superb in one of his final performances that demands awards season consideration. Young Lucas Jaye is marvellous, Hong Chau is terrific, and the three actors combined is a true thing of beauty. In a year of such misery, Driveways is a genuine gift of a film and a pertinent reminder there are still good people in this world.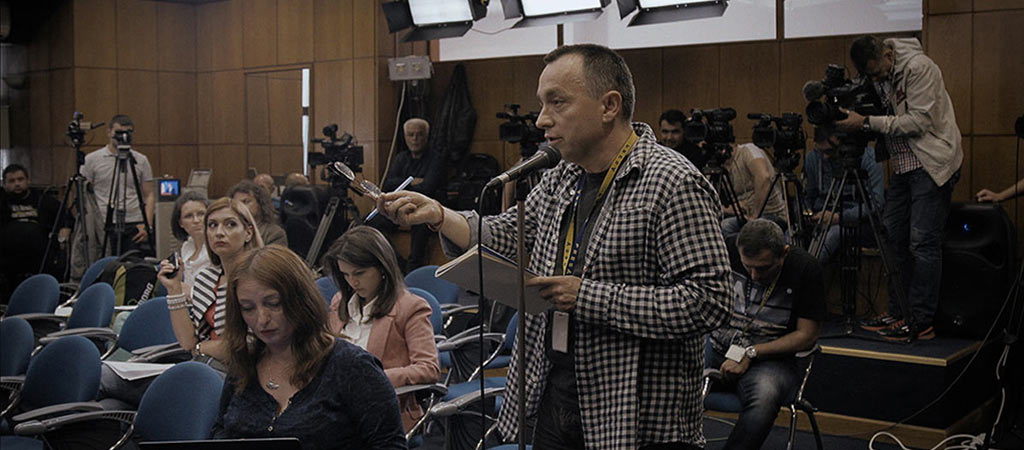 "I've learned, since I've been here, everything underneath is rotten."
An explosive documentary that stands as both a testament to the power of investigative journalism and a furious, compelling exposé of government corruption, Collective is a riveting masterpiece that's as infuriating as it is gripping. Director Alexander Nanauv a voyeuristic, observational style and knows better than to get in the way of the true story he's attempting to capture. By following one fascinating story thread down a rabbit hole, Nanau uncovers a shocking case of malfeasance that demands to be seen and heard. Nanau has crafted a documentary pulsing with an urgency that's impossible to ignore and a furious sense of anger that's genuinely palpable. This is as raw as documentary filmmaking gets.
8. Small Axe: Lovers Rock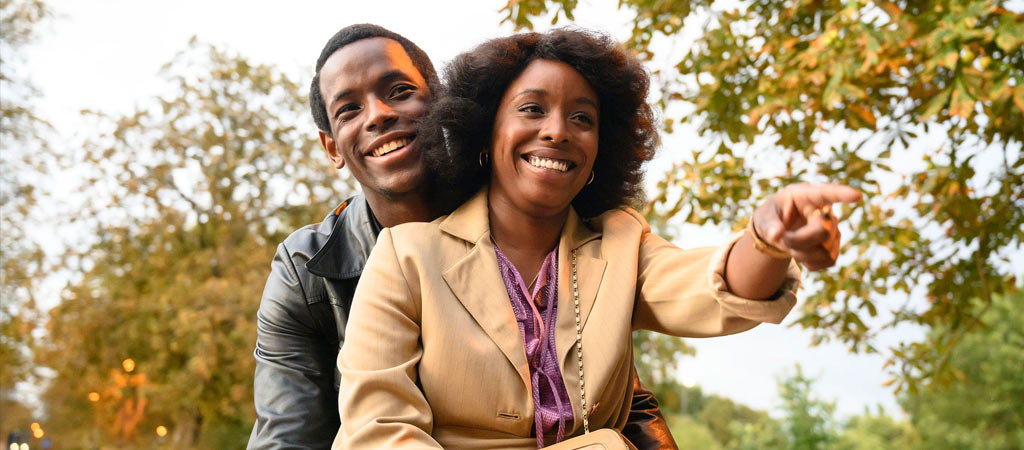 "No, I've got no time to play your silly games."
One of the most impressive achievements of 2020 was Steve McQueen quietly unveiling five (yes, five) feature films as part of his Small Axe anthology that debuted on Amazon Prime in the US and BBC in the UK. This has caused exhausting debate over whether we should decree Small Axe a limited television series or a film anthology. While it will compete as a limited series at the Golden Globes and Emmys, numerous film critics have placed the entire anthology as one single entry on their end-of-year lists. The Los Angeles Film Critics Association went a step further by awarding Small Axe with their Best Picture prize, which sent Film Twitter into an absolute frenzy.
While the entire terrific anthology is required viewing, Lovers Rock stood head and shoulders above the other four chapters. On its surface, Lovers Rock is a decidedly simple film that merely captures a West London house party in the 1980s. In the hands of a lesser filmmaker, that's all it would be. But McQueen focuses on the intertwined relationships of several attendees and splashes their stories against a backdrop of love, hate, and perfectly placed soundtrack choices. And it just so happens to feature my absolute favourite scene of the year. If you've seen the film, you know exactly what I'm referring to. A simple tale executed to miraculous perfection, Lovers Rock is an evocative stunner.
7. Ma Rainey's Black Bottom (

full review

)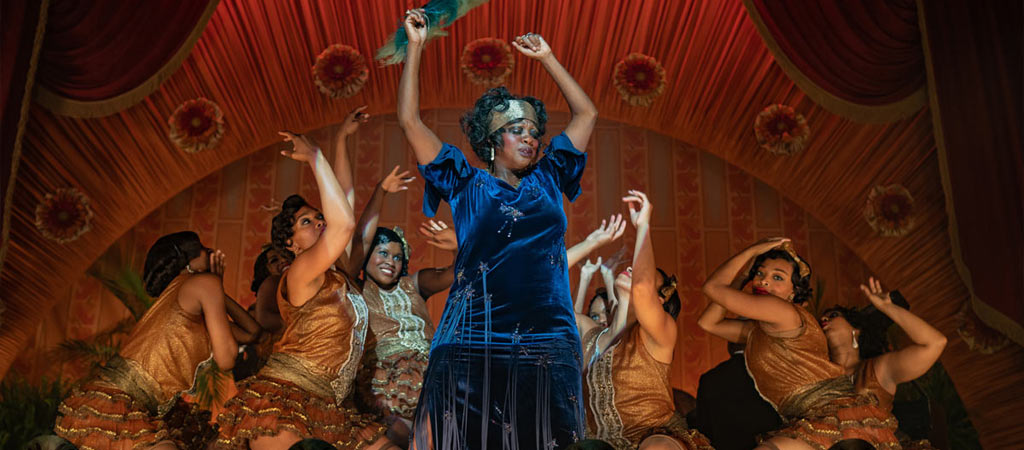 "They don't care nothin' about me. All they want is my voice. Well, I done learned that. And they gonna treat me the way I wanna be treated, no matter how much it hurt them."
In the gloomy days following the tragic, unexpected death of Chadwick Boseman in late August, there was one ray of light that gave the world some comfort; Boseman would still grace our screens in one final film. That performance arrived and what a tremendous swan song it proves to be. As a cocky, hotshot trumpet player with a heavy chip on his shoulder, Boseman's last performance will indeed stand as his greatest. A dazzling showcase for two powerhouse performances from Boseman and a typically commanding Viola Davis, Ma Rainey's Black Bottom brings the late August Wilson's acclaimed 1982 play to the screen in stupendous fashion. A fascination introspection of Black culture and its exploitation that still rings true today, Ma Rainey's Black Bottom is a cinematic opera with a furious tune in its belly.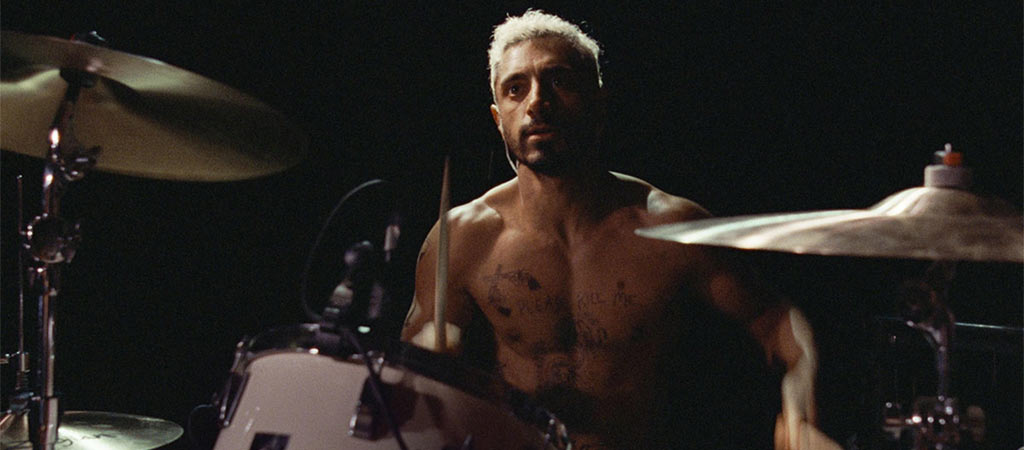 "What does it matter? It just passes. If I disappear, like, who cares? Nobody cares, man. Seriously. Yo, and that's okay. That's life. That's life."
A purposely unsettling visceral experience that immerses an audience into what it's truly like to lose one's hearing, Sound of Metal is a deeply earnest depiction of the chaotic journey when everything you know is ripped away. Cemented by an impeccable, award-worthy performance from the immense talent that is Riz Ahmed, writer/director Darius Marder highlights the catastrophic anxiety and fear such a musician would encounter as they begin to lose a grip on their very talent. Ahmed is asked to play out the crippling stages of grief, as Ruben wildly fluctuates between denial, fear, rage, and hope; all of which he handles with aplomb. But what truly set Sound of Metal apart was its ingenious use of sound design to convey precisely the hearing problems Ruben is beginning to experience. While the uncomfortable audio experience is designed to unsettle, it gives an audience an intimate insight into the life of a deaf person like nothing you've seen or heard before.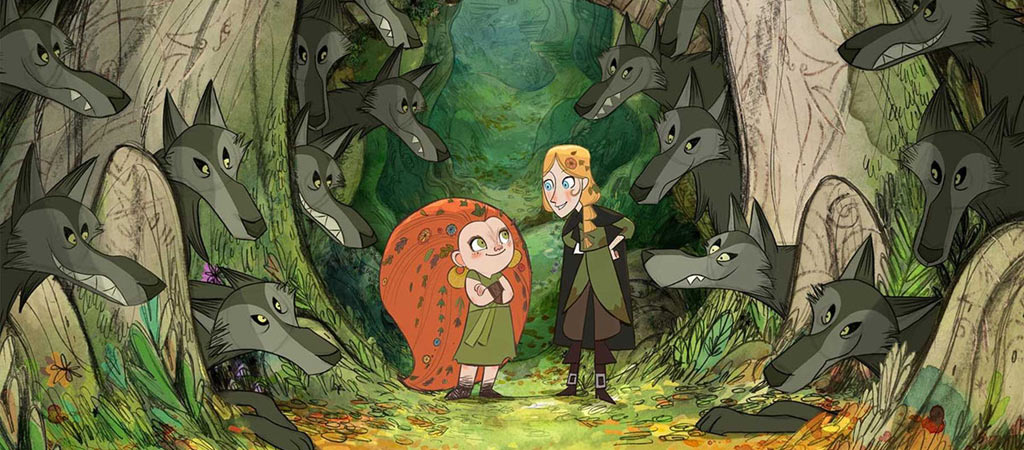 "Be a wolf."
With yet another dazzling display of gorgeous hand-drawn animation from Cartoon Saloon mixed with a vibrant narrative centred on magic, family, friendship, and environmentalism, the tremendously impressive Wolfwalkers completed Tomm Moore's Irish folklore trilogy in magnificent fashion. A visually sumptuous marvel with an emotionally resonant core that's hard to resist, Wolfwalkers is an exquisite creation that stands tall as not only the greatest animated film of the year, but one of 2020's best films, period. Whether it's the intricately detailed backgrounds or the evocative character designs, Wolfwalkers is a cavalcade of traditionally animated wonders we rarely see these days. The entire production feels like we're witnessing lush watercolour art bursting to life rather than viewing an animated film.
4. One Night in Miami (

full review

)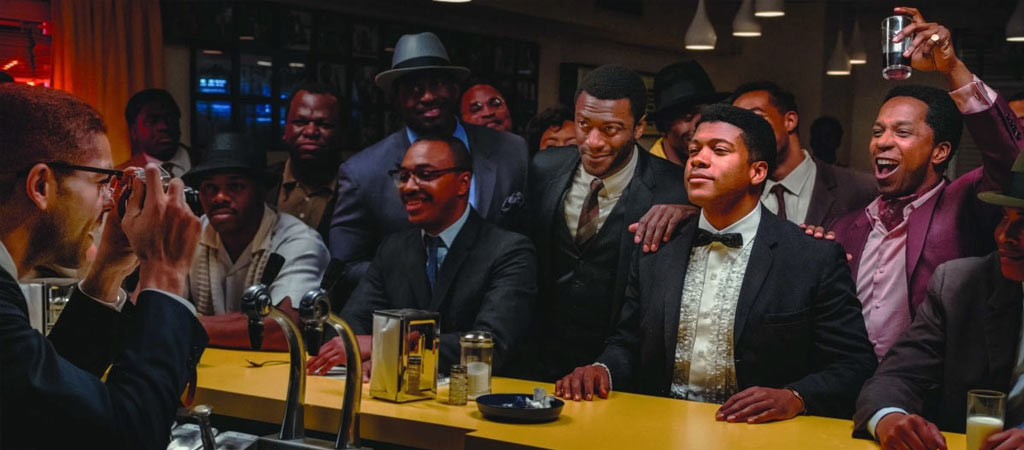 "This movement that we are in is called a struggle because we are fighting for our lives."
The legend that is Regina King wrapped up 2020 by proving there's seemingly nothing she can't do. Taking a seat behind the camera for her auspicious feature directorial debut, One Night in Miami, King delivers a remarkable piece of cinema that's equal parts enlightening and entertaining. Crafted with an assured confidence well beyond her directorial experience and aided by a firecracker of a screenplay from Kemp Powers, King elicits four knock-out performances from her terrific ensemble cast like only a fellow actor can. Endlessly engaging and inescapably relevant, One Night in Miami is simply magnificent. King and Powers effortlessly draw parallels between past and present to create one of the most inadvertently pertinent films of 2020.
3. Promising Young Woman (

full review

)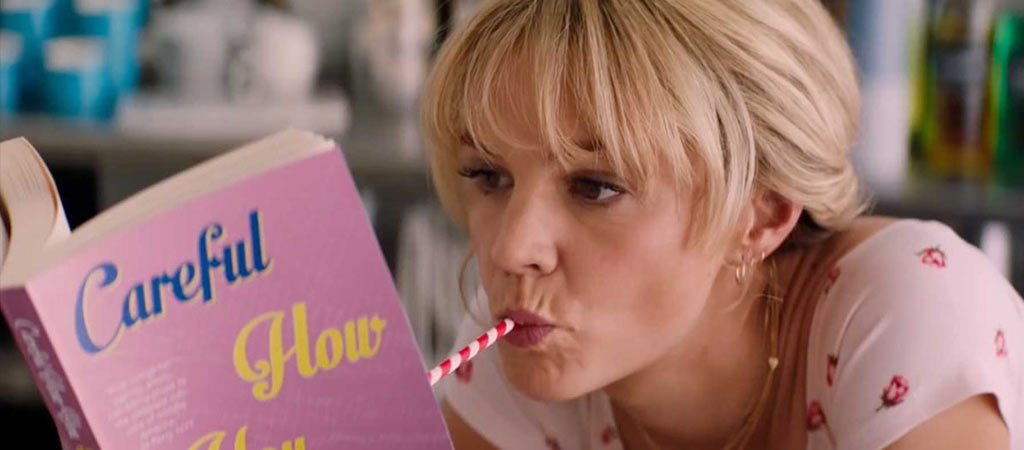 "Can you guess what every woman's worse nightmares is?"
Provocative, stylish, and sardonically dark, Promising Young Woman is the explosive debut from writer/director Emerald Fennell that leaves an indelible mark. Led by a fierce, award-worthy performance from Carey Mulligan that will blow your damn socks off, Promising Young Woman is sharply relevant, endlessly entertaining, and simply breathtaking. At the centre of Fennell's wicked creation is a commanding, career-best performance from Mulligan that demands attention this awards season. Mulligan is in sensational form here as she effortlessly portrays Cassie as one of the most complex characters of the year. Mulligan is a damn revelation in a sublime performance we'll be talking about for years. A raucous, fresh riot, Promising Young Woman taps into female rage in blistering fashion. Fennell serves up a veritable feast of delights in both her acerbic writing and her stylish direction to present a stunning directorial debut that boldly declares she's a filmmaker to keep an eye on. And she knows how to create a surprising conclusion that will catch you completely off-guard and linger in your mind for days.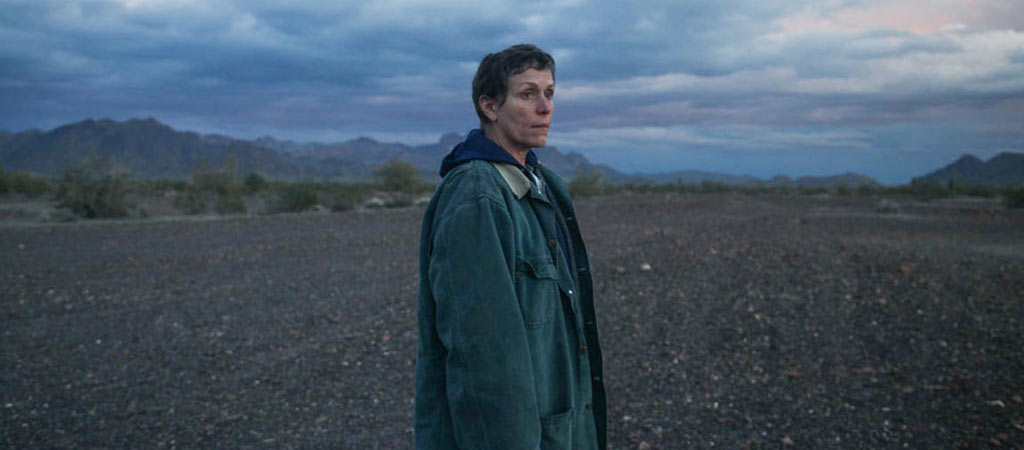 "We be the bitches of the badlands."
Amongst the ghosts and ruins of the American Dream lies Nomadland, a stunning portrait of a subculture cinema has yet to touch. As writer, director, producer, and editor, Chloé Zhao crafts an intimate character study of one woman's unexpected journey through a nomadic lifestyle with boundless potential and unforeseen struggles. Led by a sublime performance by the ethereal legend that is Frances McDormand, Nomadland quietly grabs your heart and refuses to let go. Zhao completely rejects the temptation to add any semblance of melodrama to her quiet, observant, unassuming work. By presenting Nomadland in a style almost akin to an observational documentary, Zhao delivers a tender, captivating introspection of the human spirit that's one of the most incredibly genuine films of the year. At the centre of everything is the raw, empathetic performance from McDormand. It's a transcendent turn where McDormand effortlessly blends into the nomadic world like she's always been there. Zhao has crafted one of the year's most delicately compelling wonders. Nomadland gives deep deference to those our society often refuses to acknowledge.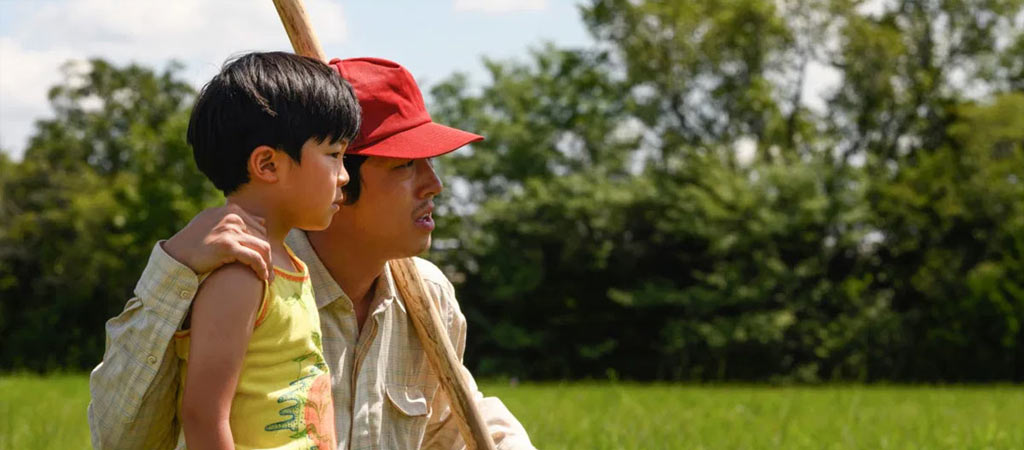 "They need to see me succeed at something for once."
As is the case each year, one film shines above all others. In 2020, that film was Lee Isaac Chung's unassuming Minari; a beautiful film that completely took my breath away. Every element of Minari is simply wondrous. Chung's intimate direction. His equally gorgeous screenplay. The stunning ensemble cast. The careful pacing. The score. The cinematography. The editing. Everything here works in perfect harmony. This is the kind of deeply special film that only comes around once or twice a year. In crafting his romantic ode to his childhood, Chung shows there is still immense power in a filmmaker showing considered restraint. Minari proves realism must be at the heart of a simplistic film of this nature. By sharply ignoring the temptation to inject melodrama in his screenplay, Chung delivers a carefully crafted delight where every moment soars with rich nuance. An immediate dark horse for this year's Oscar race (if there is any justice in this world, it will win Best Picture), Minari shows its immense power lies in its deliberate control. To put it simply, it is the finest film of the year and a stone-cold masterpiece.