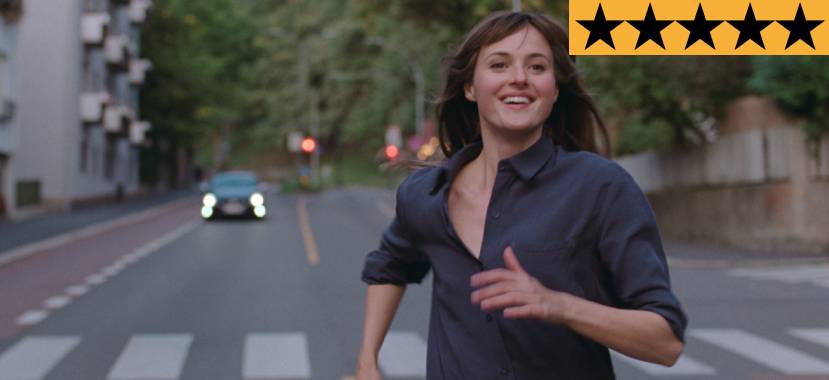 25 Dec

REVIEW – 'The Worst Person in the World' is one of the best romantic dramedies of recent times

Every so often, a film comes along that appears to follow the same well-worn tropes of many films that preceded it, particularly those in the romantic comedy/drama genre with a lost twentysomething protagonist. The trials and tribulations of young adults bumbling their way through life is rarely the most original of narratives. Then something like The Worst Person in the World shatters all expectations and reaffirms your faith cinema can still subvert those clichés and deliver something entirely new and refreshing.

Hilarious, heartbreaking, insightful, and sensitive, this film is an absolute joy to watch. With one of the smartest screenplays of the year and a breathtaking performance from its luminous leading lady, The Worst Person in the World captivates as much as it devastates. It's so effortlessly disarming, charming, and truly impossible to resist. World cinema is having a landmark year and few films typify that success than this utterly wonderful work of art.

Taking place over four year period captured in twelve chapters plus a prologue and epilogue, The Worst Person in the World is the story of one hopeless millennial's messy journey through love, loss, and everything in between. When we meet 29-year-old Julie (a sublime Renate Reinsve), she's a university student who's really only studying surgical medicine because she achieved the grades to qualify.

After an epiphany, Julie randomly changes her major to psychology. Then, while scrolling through the gallery on her phone, Julie decides she wants to be a photographer. It's not the final time she'll chase a career change over the next two hours. Welcome to the chaotic life of someone who has no idea what they want.

Julie soon catches the eye of Aksel (Anders Danielsen Lie), an acclaimed graphic novelist 15 years her senior. Despite their age difference, the two immediately connect and a strong relationship soon blossoms. While Aksel clearly wants to settle down with Julie and start a family, she remains cagey about her desires for the future and prefers to live in the moment. After a chance flirtatious encounter with Elvind (Herbert Nordrum), a toweringly tall coffee barista, Julie finds herself at a crossroads.

On its surface, The Worst Person in the World is a deceptively simple film, but one so perfectly executed by director Joachim Trier that it's a total breath of fresh air. The gloriously sharp screenplay by Trier and Eskil Vogt centres on an entirely breezy premise with numerous genuinely humorous moments to elicit well-earned laughter from its audience. But it digs deeper into Julie's complicated voyage of self-discovery where there are no easy answers and a myriad of existential dramas and tough choices barrelling her way.

It's a romantic dramedy that does everything to earn that title. It's beautifully romantic with a gorgeous love story at its core. It's truly funny with several laugh-out-loud scenes. And it's seeped in deep drama that will touch your soul. This could so easily have been nothing more than pretentious, first-world-problem fluff. Thankfully, Trier and Vogt ground their narrative with such earnest authenticity that will ring especially true to those of us who felt equally directionless in our late 20s.

Much of that success lies with Reinsve's magnetic performance that rightfully earned her Best Actress at this year's Cannes Film Festival and deserves an Oscar nomination to boot. Julie can be selfish, shallow, and self-indulgent. In anyone else's hands, she's a protagonist who would be rather detestable. And, to be blunt, she's not instantly loveable. But the wildly charming Reinsve finds the necessary depth in a complex character to make Julie entirely relatable, empathetic, and authentic. At a certain point, you will start rooting for Julie and there's no turning back from there. Reinsve truly shines in her first leading role and this is surely the start of a huge career.

We've all known a girl like Julie. Or perhaps you are a girl (or guy) like Julie. I'll put my hand up and admit Julie's lack of direction and non-committal attitude felt painfully familiar to my days as a guileless twentysomething. She's a textbook example of the philosophy of millennials who are somehow both wide-eyed and sceptical at the same time. She's excited by the future but fails to take it seriously. She never comprehends how the decisions she's making now will drastically affect her life going forward. It's only when she starts to realise this inescapable fact does she truly begin to mature. But is it perhaps too late?

If Reinsve is the film's ace to play, Danielsen Lie is the secret weapon. Much like our heady protagonist, Askel can be completely irritating, but he seems to be the only person in Julie's life who truly sees her for who she really is. He's exactly what Julie needs, if only this free-spirited twentysomething could see it too. Danielsen Lie is so dashingly charming and imbues Askel with such intelligence and a calm energy that's entirely irresistible. In the third act, Askel's narrative heads down a path I dare not spoil, but it elevates Danielsen Lie's performance to another level that deserves awards consideration too.

The Worst Person in the World is one of the most authentic films you will see this year. Trier's has crafted a film that's tender and warm with a dash of melancholy that perfectly fits this moment in history. It's an honest and tenacious depiction of a 21st-century woman who perfectly personifies the millennial experience and the ticking clock so many of us run from during this time of our lives. It's superbly written and marvellously acted with one of the most staggeringly loveable heroines we've seen in years. Not only is this one of the best romantic dramedies of recent times, it's one of the finest films you will see this year.





Distributor: Madman
Cast: Renate Reinsve, Anders Danielsen Lie, Herbert Nordrum, Hans Olav Brenner, Helene Bjøreby, Vidar Sandem
Director: Joachim Trier
Producers: Thomas Robsahm, Andrea Berentsen Ottmar
Screenplay: Eskil Vogt, Joachim Trier
Cinematography: Kaspar Tuxen
Production Design: Roger Rosenberg
Costume Design: Ellen Daehli Ystehede
Music: Ola Fløttum
Editor: Olivier Bugge Coutte
Running Time: 121 minutes
Release Date: 26th December 2021 (Australia)