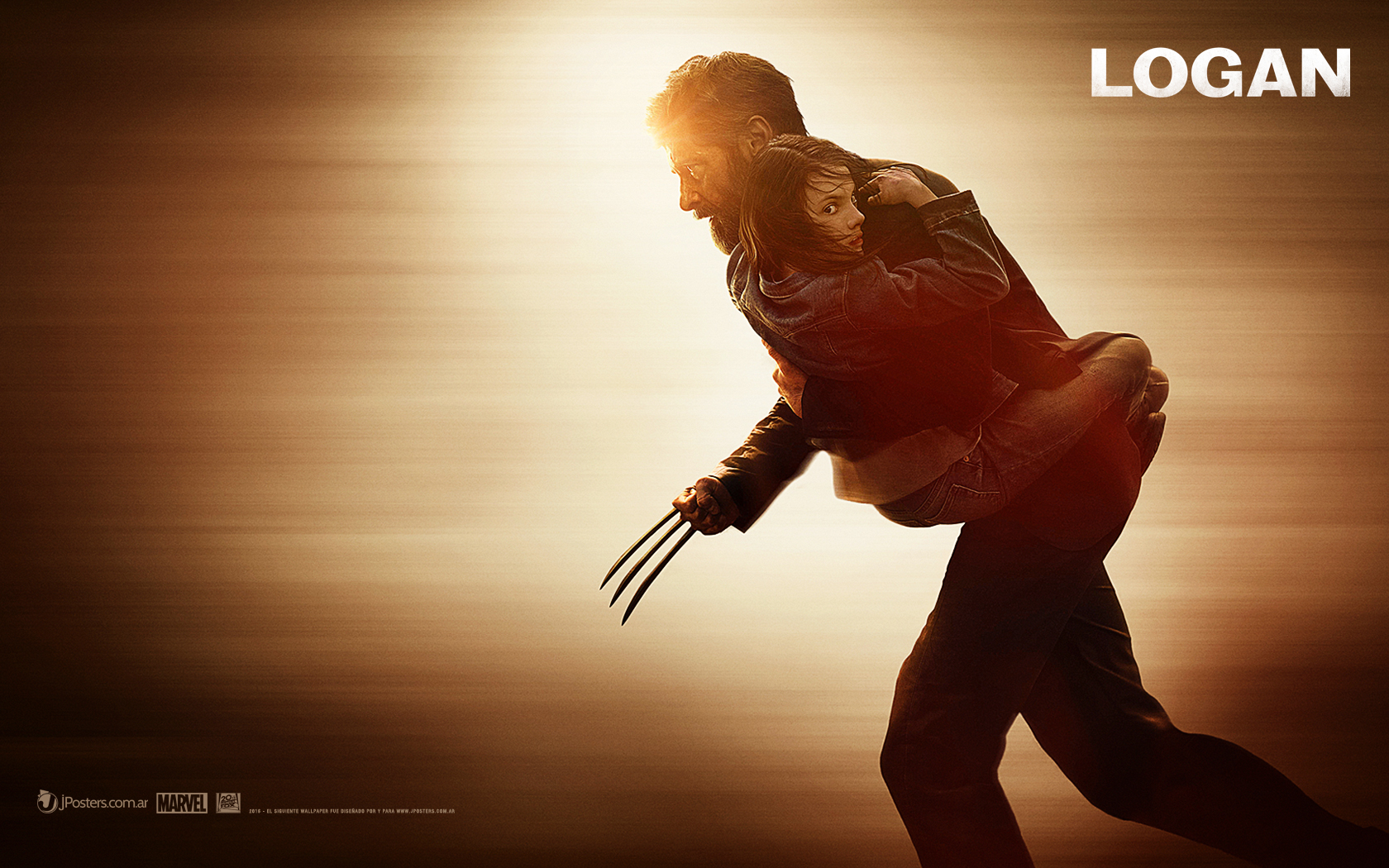 05 Mar

REVIEW – 'Logan'

In today's franchise-obsessed film market, it's rare to see anyone walking away from a box-office cash cow, especially in the comicbook genre. But 17 years (and nine films) after he first extended the adamantium claws, and helped re-define the superhero genre, Hugh Jackman says farewell to Wolverine, aka the character who made him a household name. Thankfully, he saved the best for last, with the brilliant pseudo-western, Logan.

Set in the dystopian future of 2029, mutant-kind is all but a distant memory, with no mutant births in 25 years. The X-Men are no more, nor is Xavier's School for Gifted Youngsters. And our titular character is struggling through, working as a limo driver, of all things, for drunken fratboys and party girls, on the US/Mexico border. No longer the powerful self-healing mutant he once was, Logan is a shell of his former self, thanks to a mysterious "sickness," which he seemingly medicates with anything alcoholic lying around. Meanwhile, Charles Xavier (a brilliant Patrick Stewart) has fallen into the grips of Alzheimer's disease, surviving by the care of Logan and a mutant albino helper, Caliban (Stephen Merchant), in the wasteland of an abandoned smelting plant outside El Paso. Crippled by seizures, Xavier's telepathic powers are no longer within his control, causing all sorts of chaos for anyone in a 10 mile radius, including a mysterious catastrophic event in the past, hinted at several times. To say things are rather bleak is a severe understatement.

Yes, folks. We have the obligatory and inevitable "dark" entry of this franchise, but therein lies its brilliance. By stripping back the theatrics and spectacle of the previous chapters, which were often a hindrance (especially the last mess of a film), we're delivered with a powerfully moving and captivating character piece, and likely the best comic-book film of 2017.

While the downtrodden trio desperately attempt to avoid the dramas of their past, trouble comes a-knocking in the form of Laura (star-in-the-making Dafne Keen), a young escapee from a laboratory run by the dastardly Dr. Rice (Richard E. Grant, chewing every piece of scenery in sight) where he crafted mutants from stolen DNA of other X-Men members (hint, hint). Laura is desperate to flee to the safety of Canada (a glimpse of a Trump future?) where the promise of a utopia for mutant-kind awaits. It's up to a reluctant and gruff Wolverine to drag his claws out for one last heroic act, and be the protector and guardian he once was.

With smart and respectful nods to the best in the Western genre, particularly Shane and Unforgiven, what follows is a wonderfully gripping and brutally violent cat-and-mouse chase, led by antagonist Donald Pierce (an underused Boyd Holbrook) and his secret weapon (which I dare not spoil). Along the way, a bond is naturally formed between Logan and Laura, but it never feels forced and thankfully resists the urge for sap, sentiment or clichés that generally plague and destroy this type of cinema.

Freed from the constraints of censorship to earn a less-extreme classification, the film shines in its MA15+ (R-rated, for American readers) brutality, shamefully missing from all of Wolverine's previous adventures. There's blood. There's gore. There's a tone of swearing (yes, Wolverine says the f-word!). Limbs are lost. Heads are removed. Claws finally do the damage they would in reality. And every moment is utterly glorious to behold. Keep the kids away. Just like Deadpool, this is not a children-friendly film.

But there's so much more to see here than just some blood and gore. Logan shines with beautiful cinematography from John Mathieson, a poignant score from Marco Beltrami, and calculated direction from James Mangold (yes, the man who gave us the ridiculousness that was The Wolverine). But its the performances that cement this as a new benchmark for the genre. Patrick Stewart is a true delight to watch, with a completely different take on Charles Xavier to anything we've seen before. His interactions with Logan are loaded with the best lines in the film, plus a hefty dose of the swearing. And while it's utterly gutwrenching to see the ravages of age take hold of the patriarch we've loved for so long, his moments when clear and present are beyond beautiful and touching. But it's Dafne Keen, in only her first film role, that steals the show here – a feat even more impressive, given her character is mute for 85% of the film. But words are sometimes unnecessary, and all of Laura's rage, fear, and desperation are completely encompassed in her emotive silence.

But this is Jackman's film, after all, and his measured performance is as affecting as it is heartbreaking to watch. Seeing the struggle of someone we've come to revere as an all-powerful hero is deeply unnerving and wonderfully effective, particularly given it stands as a startling contrast to where we started with this character many moons ago. It's Jackman's history with playing this character, and the deep love and understanding he has for Logan, which allow him to deliver his best representation of the role to date. If he really has hung up the claws for good, he's given us one hell of a swan song.

Ultimately, Logan succeeds by keeping things simple, keeping things real, and focusing on the characters and their journey. Yes, the action is there, but it takes a backseat to the emotions of what ends up being a reminder this genre can still deliver all the feels. If you don't shed a few tears in the finale, perhaps you are the mutant. If we weren't in March, there'd no doubt be calls for Oscar consideration, both for Jackman and the film. Yes, it's that good.
★★★★☆