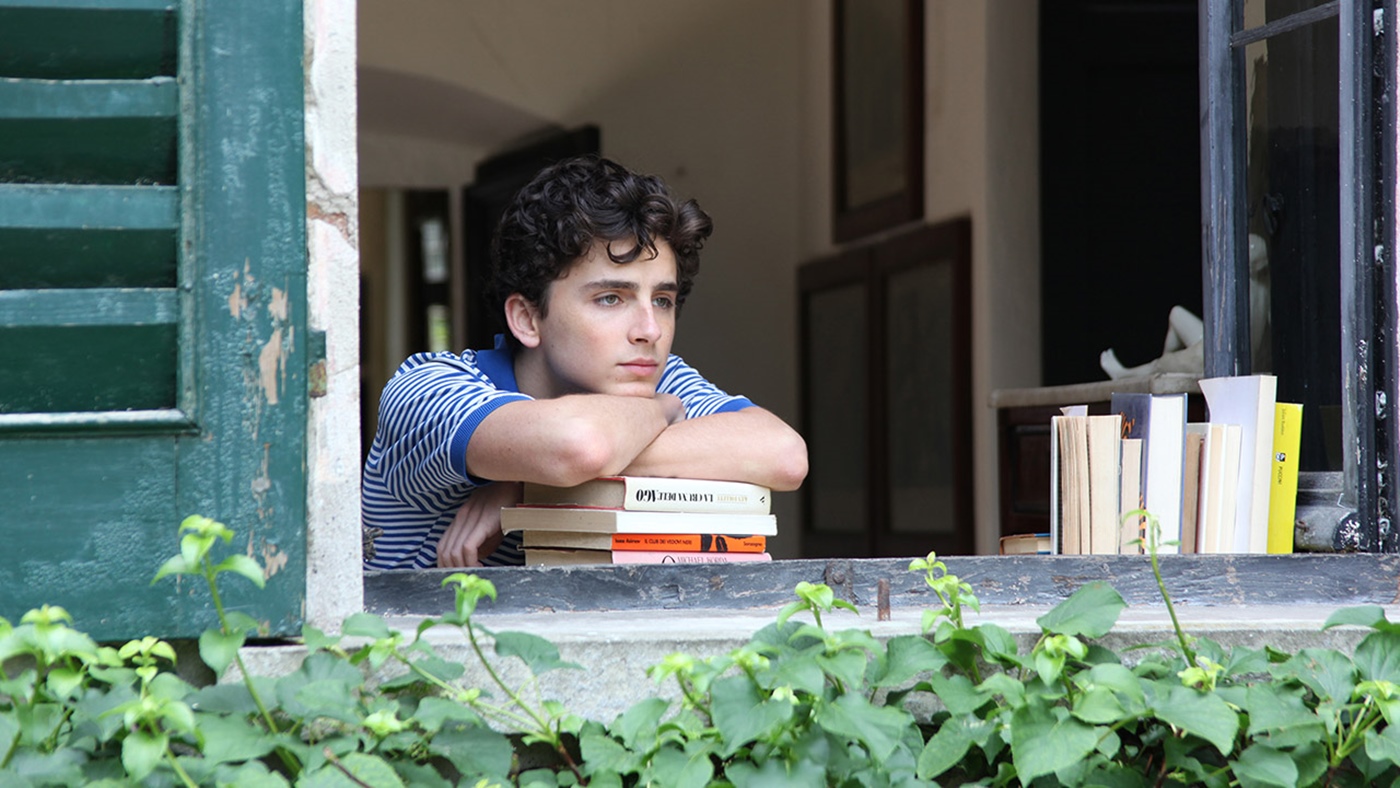 13 Oct

REVIEW – 'Call Me By Your Name'

Gay cinema is a tricky beast to conquer. Frustratingly, it often falls into farce and vulgarity, which still has its place, mind you. While it's easy-ish to win over an LGBTQI audience, it's a tougher battle to transcend those who instantly identify with the themes of a "gay film" and grab the attention of those that don't. In recent times, films like Moonlight, Brokeback Mountain, Milk, and Carol have achieved just that. We've got one more for that list – Call Me By Your Name, a film that is every bit as beautiful as it is devastating.

Taking place "somewhere in Northern Italy" in 1983, Call Me By Your Name is the story of Elio Perlman (a mesmerising Timothée Chalamet), a 17-year-old, lazily enjoying his summer vacation at the family holiday home. Blissfully spending his days leasurily reading, playing music, and swimming, Elio's vacation is about to get a whole lot more interesting, with the arrival of Oliver (Armie Hammer, never better).

Each summer, Elio's father (the award-worthy Michael Stuhlbarg), a professor of Greco-Roman history, hires an assistant to help with his research. This year it happens to be this dashingly handsome 24-year-old American scholar, who looks like something a Greco-Roman statue would have been inspired by. Normally so breezily calm and confident, Elio is immediately thrown by the arrival of this beautiful stranger, and it begins to stir something deep inside him.

But our young Elio is a mix of intensely conflicting emotions and feelings, complicated even further by his hot-and-cold relationship with his sometimes-girlfriend, Marzia (Esther Garrel). Elio's infatuation with Oliver grows so slowly and beautifully, just like the truest of romances. Always guarded of his true feelings, Elio finds Oliver intriguing, attractive, and beguiling, yet at the same time aloof, intimidating, cocky, and arrogant, causing his feelings to constantly fluctuate between immense distaste and fiery desire. Yet one thing is always certain – he is utterly smitten with this man.

Despite numerous stolen glances and the briefest of physical contact between the pair, their potential romance is terribly forbidden. It is the early 80s, after all. As such, Oliver remains frustratingly contradictory towards Elio. On one hand, he seems to invite Elio's attention, and enjoys receiving it. But on the other, he rejects him, even going so far as to emphatically declare they must never act on what they begin to feel for each other. But as the summer progresses, and Oliver's jealousy at Elio's connection to Marzia grows, it's not long before the two can no longer contain their burgeoning feelings for each other. A romance begins that will change both of their lives forever.

Director Luca Guadagnino has always been an evocatively passionate and sensuous filmmaker, but he's outdone himself here. Elio and Oliver's love story develops in such an intoxicating and achingly tense slow burn that we, the audience, desperately want the two to embrace, almost as much as they do. It makes for an experience that is somehow both excruciating and enjoyable. Nothing is ever rushed. Every moment feels entirely genuine and earned. There's such intensity to their romance, even before they lock lips, and that's rare in this genre. Guadagnino captures their lust and deep anxiety with such expert skill, and it's masterful to observe, even slightly voyeuristic, at times.

Teaming with cinematographer Sayombhu Mukdeeprom, Guadagnino gives Call Me By Your Name a gorgeous visual style that will make you want to book a flight to Italy immediately. He's also a master of capturing the human form, with great admiration for the physicality of his actors, particularly when there's excruciating distance between Elio and Oliver. Never crafted in an exploitative manner, the sex scenes are tastefully filmed, and never venture too far into the explicit territory we've come to know from this kind of cinema. Although one sure-to-be-infamous scene involving a peach may cause severe blushing. You won't look at that particular stone fruit the same ever again.

This film's success really centres on the power of its leading man, and in Timothée Chalamet, Guadagnino has found an absolute star in the making. Chalamet delivers one of the greatest performances you will see this year, and will find his name amongst the Oscar conversation for the Best Actor race. Elio is a complex mix of late adolescent emotions, and Chalamet perfectly captures this sense of bewildered confusion. Despite his confusion, there's never a sense of fear to Elio, but one of intrigue and surprise, and he is utterly captivating to watch.

Like most 17-year-olds, there's a bumbling awkwardness to Elio, and Chalamet plays this so perfectly, with his deeply emotive facial and body language. Through his superb acting skills, we're somehow able to completely step inside Elio's mind, as if we are always completely aware of the exact moments Oliver has captured his thoughts. Chalamet's eyes are so deeply reflective of the wild journey Elio is on, especially in early interactions with Oliver, where his eyes seem permanently facing down, conveying all his crippling insecurities. It's a subtle performance, in many ways, but nevertheless wonderfully powerful, completely genuine, and truly stunning. And his final scene is sublime, and perhaps the best closing to a film of 2017.

For every bit as stellar as Chalamet's performance is, Armie Hammer matches it with his deliciously inviting turn as Oliver. We've seen glimpses of Hammer's greatest in the past (sadly, not recently), but he really shines here. Hammer plays Oliver as such an intriguing enigma. As he reveals his deeply layered performance, you fall completely under his spell. His calm, cool confidence is as irritating as it is charming, and it's a character journey that is completely mesmerising to enjoy. His chemistry with Chalamet is utterly electric, and the two could not be more perfectly cast opposite each other. It also doesn't hurt Hammer is devastatingly handsome, to boot. Their love story feels completely pure and honest, and it's a credit to both actors for crafting something so truly beautiful.

But the real scene-stealer here is Michael Stuhlbarg as Elio's father, who gets the film's most touching (seriously, bring your tissues) moment. While Stuhlbarg is great throughout the film, there's an obvious disconnect between father and son, which is understandable, given the private anguish Elio is living out. But in the film's final scene, the professor delivers a knockout monologue that is as poignant as it is heartbreaking. It is exquisitely written, and perfectly performed by Stuhlbarg, and one of the best father-son moments ever captured on film. It's the kind of scene you will need to secure the transcript of immediately, and will no doubt play before Stuhlbarg's Oscar nomination next year.

It seems impossible not to be completely captured by Call Me By Your Name. It transcends the stigma of gay cinema, and will impact audiences of any sexual orientation. It's the kind of film that will linger long in your mind once you've left the cinema, especially after the film's final moments. Few love stories of recent times have felt so truly intoxicating and utterly breathtaking. It's an intensely beautiful film that will remind all audiences, gay or straight, of their first crush, their first love, and their first devastating heartbreak.

But for all it's heartbreak, there's still so much joy and light in the experience of falling in love found within Call Me By Your Name. It's a film that embraces and celebrates sexual desire. It reminds us to be open to all the things love can bring, be they uplifting and crushing. Both a coming-of-age story, and a coming-out story, Call Me By Your Name is unforgettable, powerful, moving, and an utterly triumphant work of art.
★★★★★
Call Me By Your Name is currently screening at the Adelaide Film Festival, and will open nationwide on December 26.