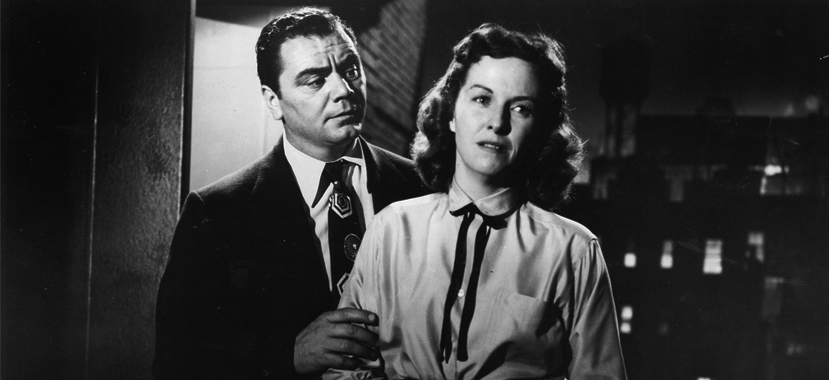 01 Jan

THE BEST PICTURE PROJECT – 'Marty' (1955)

In 1956, the 28th Academy Awards ceremonies were held at the RKO Pantages Theatre in Los Angeles and the NBC Century Theatre in New York City. Honouring the films released between January 1, 1955 and December 31, 1955 the awards were held on March 21. Creating somewhat of a sensation, Grace Kelly appeared at the Los Angeles ceremony to present Best Actor, a few months after announcing her engagement to Prince Rainier of Monaco. It would be her last public appearance before her lavish wedding and subsequent retirement from acting.

Leading the way this year, with eight nominations and four wins including Best Picture, was the simple yet sweet romantic drama Marty. The film marked the first time a motion picture based on a television play would win the Academy's top prize. At only 90-minutes long, it remains the shortest Best Picture winner in history. It also became the second and last Best Picture winner to also receive the Palme d'Or from the Cannes Film Festival.

After his tragic death in a car accident six months prior, James Dean became the first actor to receive a posthumous Oscar nomination, for his performance in East of Eden. He would also be nominated again the following year for his work on Giant, which he completed prior to his death.

The nominees:
Love is a Many-Splendored Thing
Marty
Mister Roberts
Picnic
The Rose Tattoo

The winner:
Marty

Based on the 1953 teleplay of the same name, Marty is the charming tale of one man's unlikely search for love. Marty Piletti (Ernest Borgnine) is an unmarried 34-year-old Italian American butcher, still living at home with his beloved mother (Esther Minciotti). A stocky and slightly awkward man, Marty is starting to think he'll never find a girl and settle down, despite the constant nagging from dear old Mom. At her insistence, Marty attends the Stardust Ballroom one evening, where he spots a shy and plain chemistry teacher, Clara (Betsy Blair), who has been abandoned by her blind date. The pair instantly connect, and spend the whole evening talking and getting to know each other. It seems like Marty may have found the girl he's been waiting for. But, despite her pleas for her son to leave bachelorhood behind, his mother may not be too pleased to finally get what she's always wanted.

Why did it win?
After two years of awarding heavy dramas and socially-important films, it seems the Academy were ready for something a little sweeter, something a little lighter, and something totally charming. Enter the incredibly sweet performance of Borgnine and his charming film, Marty. Marking a major turning point for the Academy, Marty was as anti-Hollywood as films come. It was produced by the independent studio United Artists, and was decidedly lacking in the usual pomp-and-circumstance associated with Best Picture winners.

A simple, unassuming tale of a lonely, lovable everyday man finding love with an awkward, ordinary girl was not the usual fare that won Academy Awards. Borgnine and Blair were not the typical stars of a Best Picture winner. The film only cost $350,000 to produce, it only ran for 90-minutes, and it lacked the pretentious qualities often found in many previous winners. But it was the kind of "sleeper" success story the Academy simply could not refuse. It's a narrative we will see with many Best Picture winners to come, but, at this point in time, it was unlike any winner before.

The film received positive reviews from critics, particularly for Borgnine's delightful performance. Variety hailed it "warm, human, sometimes sentimental and an enjoyable experience," while The New York Times called it a "warm and winning film, full of the sort of candid comment on plain, drab people that seldom reaches the screen." It was also a hit with audiences, taking in $3 million at the US box-office, making it extremely profitable for United Artists.

After an era of sprawling epics, dazzling musicals, and social issues dramas, the Academy were clearly charmed by the change-of-pace Marty represented. It shone the light on character types usually seen in the background of most films, and gave them a chance to actually lead their own narrative. It was small in scale, but its warmth was overwhelming, and it's no surprise it stole Hollywood's biggest prize.

Did it deserve to win?
It's really, really hard not to love Marty. Sure, it's not exactly masterpiece cinema. It doesn't have the pizzazz and glamour this era of Hollywood was known for. It doesn't hit you with a deep social or political message. It's nothing "special." But there's something so utterly charming and endearing about this film, it's impossible not to let it win you over. Marty is one of those Best Picture winners many have never seen or are even aware of, which is a damn shame. It deserves more credit than what it gets.

We all know a guy like Marty – the unlucky-in-love "loser" who always strikes out with the ladies, and laments he's "been looking for a girl every Saturday night of my life." And we all know a girl like Clara – the timid "plain Jane" who is consistently passed over, in favour of the pretty girls. Society often decrees these people unworthy of attention. Cinema certainly tends to, as well. Marty's cruel macho friends label Clara a "dog," and, despite his lack of other prospects, attempt to persuade him away from her. His mother doesn't help matters either, fearing this woman may steal her son away from her. It's a rather heartbreaking situation for our engaging hero, and you really do feel for Marty. He finally finds a potential partner, and everyone around him seems hell-bent on ruining it for him.

That's ultimately the film's secret charm – it's incredibly relatable and terribly adorable. Borgnine is perfectly cast as the down-on-his-luck butcher with the heart of gold. It's not the sort of showy performance you come to expect from a Best Actor winner, but that doesn't it any less effective. His warmth and sweet-nature are just as captivating as performances on the more dramatic side. Likewise with Blair, who is far from the typical leading lady in a romance film, but her casting is also spot on. Blair portrays Clara's insecure and introverted personality with expert skill. Once she warms to Marty and begins to open up, Blair's performance takes on entirely new layers, and the two actors have wonderful chemistry together.

In the grand scheme of Best Picture winners, it's easy to push Marty towards the bottom of the pack. Of course it struggles to meet the lofty heights set by some of the greatest films of all time. But it's not trying to. It's doing its own thing, and there's absolutely nothing wrong with that. For what it sets out to achieve, it delivers spectacularly. And it's a decidedly nice change to see something so different and unusual take home the Academy's top honour. Many may disagree, but it did indeed deserve to win Best Picture this year. Just give it a chance. You may be pleasantly surprised.