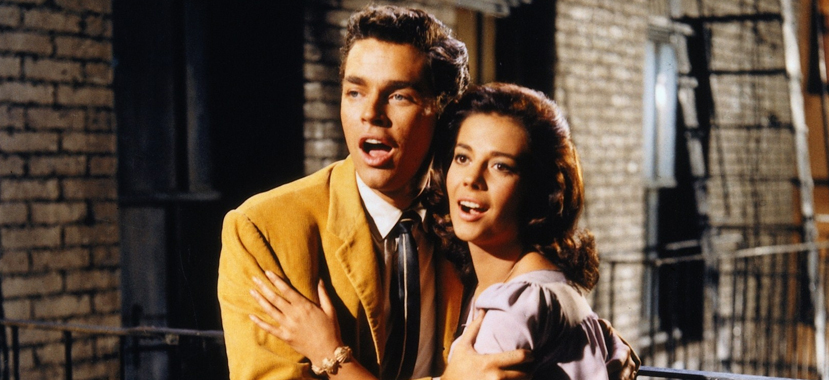 07 Jan

THE BEST PICTURE PROJECT – 'West Side Story' (1961)

In 1962, the 34th Academy Awards ceremony was held at the Santa Monica Civic Auditorium in Santa Monica. Honouring the films released between January 1, 1960 and December 31, 1960 the awards were held on April 19. The awards had their first ever gatecrasher, with Stan Berman somehow bypassing 125 security guards to make his way to the auditorium stage to hand a homemade Oscar to host Bob Hope.

After the blatant campaign efforts of The Alamo the previous year, particularly the excessive campaign launched for Best Supporting Actor nominee Chill Wills, the Academy issued a strongly worded statement in an attempt to quell future campaigning. They denounced the "outright, excessive, and vulgar solicitation of votes" and called it a "serious embarrassment to the Academy and our industry." They stopped short of imposing rules and policies regarding campaigning, but the industry was put on notice that it would not be tolerated going forward.

Sophia Loren, awarded Best Actress for her performance in Two Women, became the first actor to win an Oscar for a performance in a foreign language film. Loren could not attend the awards, but was awaiting the result at home in Rome. This feat would not be repeated again until Roberto Benigni for Life is Beautiful in 1998. Maximilian Schell became the first actor to win an Academy award for re-creating a role originating from television, for his performance in Judgment at Nuremberg.

Citing his disapproval with the Academy comparing and awarding artistic work, George C. Scott would become the first actor nominated for an Academy Award to openly refuse their nomination, after his work in The Hustler scored him a Best Supporting Actor nomination. Scott publicly turned down the nomination, and refused to attend the ceremony. In 1970, Scott would take it one step further, which we'll get to in a future post.

Leading the field with an incredible 11 nominations, the night belonged to Robert Wise and Jerome Robbins' dazzling musical West Side Story. The pair became the first dual-directors to win Best Director, and the film ultimately won ten Academy Awards, including Best Picture. It almost became the biggest clean sweep, but lost the award for Best Adapted Screenplay to Judgment at Nuremberg. With its ten victories, it still stands as the outright second-most celebrated film at the Oscars.

The nominees:
Fanny
The Guns of Navarone
The Hustler
Judgment at Nuremberg
West Side Story

The winner:
West Side Story

Inspired by William Shakespeare's Romeo and Juliet, and based on the 1957 Broadway musical of the same name, West Side Story is the sweeping musical tale of two star-crossed lovers. In New York City's Upper West Side in the summer of 1957, there is tension between two rivals gangs, the Jets, a white American group led by Riff Lorton (Russ Tamblyn), and the Sharks, a group of Puerto Rican immigrants led by Bernardo Nunez (George Chakiris). After a street brawl erupts, Riff decides its time for a showdown with their rivals at an upcoming dance. Riff begs former gang member Tony Wyzek (Richard Beymer) to join his efforts, but Tony senses trouble and wants nothing to do with the gang war. Complicating matters, Tony has fallen madly in love with Maria (Natalie Wood), Bernardo's sister. The two will defy their feuding kinsmen to keep their love alive, and in the process, risk their very lives to be together.

Why did it win?
Once again, the Academy headed back to an extravagant and dazzling musical for its Best Picture choice. The late 1950s/early 1960s were the height of popularity for movie musicals, both with critics and audiences. Few films typified this popularity more than West Side Story. With a narrative highlighting the plight of the immigrant experience in America and the prejudice many faced, the film challenged the notions of the genre, with glorious singing and dancing intermixed with gritty, stylised violence and a socially relevant plot.

With its unique and breathtaking choreography, its gorgeous and groundbreaking interracial love story, and its score filled with memorable and captivating musical numbers, there had never been anything before quite like West Side Story. It stood apart from every other movie musical by daring to be different, and still soars when viewed today.

Sparked by huge interest from the growing immigrant population in America, the film struck a chord with audiences, and the response to the film was overwhelming. It earned an incredible $19.6 million at the US box-office, making it the second-highest grossing film of 1961, behind Walt Disney's One Hundred and One Dalmatians. It ultimately earned United Artists a profit of $2.5 million, and stood as one of their most profitable films, at that time.

The film also received rave reviews from critics, with many calling it the best movie musical Hollywood had produced to date. Variety called it a "beautifully-mounted, impressive, emotion-ridden and violent musical," while The New York Times hailed it as "nothing short of a cinema masterpiece."

It comes as no surprise the Academy responded by showering the film in nominations, and awarding it with ten wins – the most of any movie musical to date. They were still completely enamored by the musical genre, and their reaction and adoration of West Side Story proves this. Academy voters still loved a great song-and-dance film, and there was clearly no other choice for Best Picture this year.

Did it deserve to win?
As is the argument any time a flashy musical wins Best Picture, there were likely "better" films that could have won in the place of West Side Story. We will see this again in the future. It's a big part of the failure of La La Land last year. If you're not a fan of movie musicals, you're never going to agree a film of this genre deserves to win Hollywood's top prize. And I see your argument, to a point. Musicals often fail to offer more than just song-and-dance, but you cannot say that about West Side Story. It's more than that, and that's why it was so successful at the Academy Awards.

But firstly, the song-and-dance. It's gorgeous. It's dazzling. It's impressive. It's still completely enthralling to watch, particularly the film's iconic and glorious twelve-minute long opening number. There really is nothing quite like it. Jerome Robbins' choreography is masterful. Just the fact he was given a co-director credit highlights how integral and important his work was to the production. It's one of the greatest examples of dancing being utilised and fused into a film's very core. When you add in Leonard Bernstein's sweeping music and Stephen Sondheim's genius lyrics, it becomes something else entirely.

Several of the film's numbers have broken out to become standards of the great American songbook. Everyone from Barbra Streisand to Shirley Bassey have covered some of the film's iconic musical pieces. It's remarkable to see how well these songs still hold up today, representing an important part of the film's incredible legacy, even if the film itself may not. When viewed in a 2018 context, the film does seem to shy away from truly highlighting the racial and prejudicial issues facing immigrants in America, but for its time, the film was groundbreaking.

Few films before West Side Story had dared to touch the important issue of racial problems facing the changing face of America. And certainly no musical had gone down this path before. It stood as one of the first musicals to convey a social message, hidden beneath its touching romance. It gave audiences the tropes they were expecting – exciting and thrilling musical numbers, spectacular choreography and catchy showtunes, and an epic love story. But it set itself apart by choosing to feature these tropes against the backdrop of a race war, which gives it the edge over any musical that came before it.

The film has some issues. Wood's casting as a Puerto Rican immigrant is truly ridiculous, and her performance is really quite terrible, especially her awful attempt at a Hispanic accent. Beymer's performance is even worse. The man can't act his way out of a paper bag, but he somewhat makes up for it with his impressive dance skills. But, thankfully, they are surrounded by two of the greatest supporting turns there has ever been. Moreno and Chakiris are both sublime, and their casting is absolute perfection. It's no surprise they both took home Oscars, while Wood and Beymer weren't even nominated.

Standing as one of the greatest movie musicals of all time, it's hard to argue West Side Story isn't a deserving Best Picture winner. The film is a visual marvel, the score is a triumph, and the overall spectacle is extraordinary. There may have been more heavily dramatic and powerfully important films this year, but none were as glorious a technical achievement as this sensational musical. That's enough of a reason to give it Best Picture, in my book.