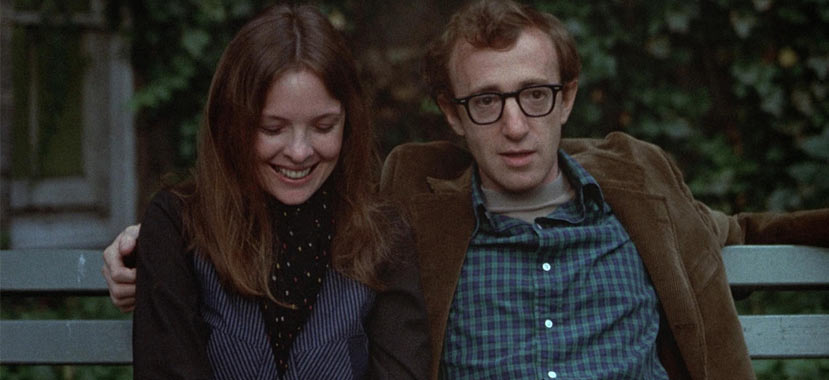 23 Jan

THE BEST PICTURE PROJECT – 'Annie Hall' (1977)

In 1978, the 50th Academy Awards ceremony was held at the Dorothy Chandler Pavilion in Los Angeles. Honouring the films released between January 1, 1977, and December 31, 1977, the awards were held on April 3. The ceremony was hosted by Bob Hope for the 19th and final time.

An unfortunate new record was set by The Turning Point. The film received 11 nominations and walked away empty-handed, which beat the previous record of nine set by Peyton Place and The Little Foxes. This record would be matched by The Color Purple in 1986 but has yet to be beaten. Jason Robards became the fourth actor to win consecutive Academy Awards, after winning his second consecutive Oscar for Best Supporting Actor, for his work in Julia.

The show kicked off with a moment of controversy in the very first category. Best Supporting Actress nominee Vanessa Redgrave had angered the Jewish Defense League with her involvement and funding of the pro-Palestinian documentary The Palestinian. Members of the JDL denounced her nomination for Julia, burned effigies of the actress, and picketed outside the Dorothy Chandler Pavilion on the night of the Oscars.

When Redgrave won the category and took to the stage, she fought back, stating "I think you should be very proud that in the last few weeks you've stood firm and you have refused to be intimidated by the threats of a small bunch of Zionist hoodlums whose behavior is an insult to the stature of Jews all over the world and to their great and heroic record of struggle against fascism and oppression." The statement was met with gasps and several boos from the audience and is widely believed to have damaged Redgrave's career for several years.

Later in the evening, Jewish screenwriter Paddy Chayefsky offered a response by stating "I would like to say – personal opinion, of course – that I'm sick and tired of people exploiting the occasion of the Academy Awards for the propagation of their own personal political propaganda. I would like to suggest to Miss Redgrave that her winning an Academy Award is not a pivotal moment in history, does not require a proclamation, and a simple 'thank you' would have sufficed." His response was met with thunderous applause.

Heading into the awards, Julia and The Turning Point both led the field with 11 nominations each. They were both outdone by two juggernauts. Star Wars took home the most awards of the evening with six wins from its 10 nominations, including Best Editing, Best Original Score and Best Visual Effects. But the night's big winner was Woody Allen's Annie Hall, which walked away with four Oscars from its five nominations including Best Picture, Best Director for Allen, and Best Actress for Diane Keaton.

The nominees:
Annie Hall
The Goodbye Girl
Julia
Star Wars
The Turning Point

The winner:
Annie Hall

Written and directed by its leading man, Woody Allen, Annie Hall is the quirky romantic comedy about a hopelessly neurotic comedian desperate to make a relationship work. Alvy Singer (Allen), a forty-year-old, twice divorced, neurotic, intellectual Jewish New York stand-up comic, reflects on the demise of his latest relationship, to Annie Hall (Diane Keaton), an insecure, flighty, aspiring nightclub singer. Unlike his previous relationships, Alvy believed he may have worked out all the issues in his life through fifteen years of therapy to make this relationship with Annie last. Among those issues being not wanting to date any woman who would want to date him, and thus subconsciously pushing those women away. Through the course of the film, Alvy not only reviews the many ups and many downs of their relationship, but also reviews the many facets of his makeup that led to him starting to date Annie, and what led to the collapse of their relationship.

Why did it win?
After veering away from a heavy drama the previous year, the Academy took a step even further by awarding Best Picture to a charming and oddball romantic comedy. It marked the first comedic winner in over 15 years, and would stand as the last romantic comedy winner for another 21 years until Shakespeare in Love in 1998. It also marked the beginning of the Academy's love affair with the work of Woody Allen, which would continue with nominations and victories for the writer/director for the next three decades.

While the film does feature many typical romantic comedy tropes, Allen's ingenious screenplay was fresh and unique, with humorous situations incredibly relatable to anyone seeking love in the 1970s. Allen crafted two endearing and interesting lead characters, and the result was one of the most hilarious and heartbreaking explorations of the ups and downs of finding love. Adding to the sublime screenplay, the style of the film was innovative and original, with some decidedly experimental narrative techniques which clearly dazzled Academy voters.

Annie Hall set itself apart by its daring approach to the realities of romantic life, and the response from the public was a resounding success. On a modest budget of $4 million, the film brought in over $38 million at the U.S. box-office to end the year as the 10th highest-grossing film of 1977. The film also received widespread critical acclaim. The Guardian called it "Allen's most closely focused and daring film to date," while Variety hailed it "a touching and hilarious love story that is Allen's most three-dimensional film to date."

The race for Best Picture ultimately came down to the box-office juggernaut and visual masterpiece that was Star Wars against the charming and groundbreaking comedy that was Annie Hall. But this was the 70s, and the Academy were generally more impressed by substance over style in this era. For that reason, it's ultimately not that hard to see why they went with the latter.

Did it deserve to win?
Before we get down to it, obviously the elephant in the room needs to be addressed. That elephant is Woody Allen. Allen has been dogged by claims of sexual misconduct for over two decades now. With the rise of women rightly speaking out against the systemic abuse by many in Hollywood, Allen's name has once again come to the forefront of discussion. Numerous actors who have worked with Allen in the past have denounced the writer/director, showed regret for working with him, and swearing to never work with him again. His daughter, Dylan, has reaffirmed her accusations of sexual abuse by her adopted father, garnering support from fellow victims and her brother, Ronan.

It's extremely problematic to be discussing Annie Hall in 2018. However, there is no need for me to comment on the validity of these claims, or to make my personal feelings about them known. That's not what this article is about. While Allen has never been found guilty or even been charged with any offences, there is clearly a dark cloud hanging over a man many find reprehensible and repulsive. How you feel about this man is ultimately up for you to decide. Whether you can still watch Allen's work which preceded the abuse accusations aside is also up for you to decide.

Of course, Annie Hall makes for somewhat uncomfortable viewing in 2018. I'll likely have the same issues when it comes time to watch American Beauty. The only thing I can say is the film was made decades before Allen was accused of any wrongdoings. For a critical response of this film to be skewed by how its creator is viewed in a modern-day context seems somewhat wrong. As such, this piece will comment on the artistic merits of the film he wrote and directed, and nothing more.

Putting all that aside, yes, Annie Hall is indeed a comedic masterpiece that still stands as one of the greatest works of the romantic comedy genre. Allen's writing is sublime, with lashings of wit, self-deprecation, and deft commentary on the complications love and romance can often bring. His directorial style is glorious, with unique and original narrative and editing techniques employed to convey his brilliant vision. For a film that only runs 90-odd minutes (the shortest Best Picture winner to date), Allen fills his masterpiece with an enormously layered narrative which allows for great arcs for both his lead characters.

The film is elevated even higher by the performances of Allen and Keaton. We see so much of ourselves in both characters, and they are both so damn relatable and endearing. The two actors have terrific chemistry together, and they play off each other brilliantly. Allen gives them both such sensational dialogue, and it's a dream to watch both performers bring his words to life. Their love story is decidedly odd, but that's its brilliant charm and a huge part of the film's ultimate success.

As a huge Star Wars fan, of course, I would have adored seeing it take home Best Picture. It's a groundbreaking classic that launched one of the most successful and beloved film franchises in cinema history. It marked a turning point for the sci-fi genre, and, after Jaws created the summer blockbuster, Star Wars took it to a whole new level. Was it deserving of being awarded Hollywood's highest honour? Absolutely. But that should never take anything away from the Academy choosing something else in its place.

Annie Hall is still a hilarious and heartwarming portrait of how bafflingly complicated love can be. The film was modern and refreshing, and featured two of the best performances of this era of cinema. Its writing is a masterwork of screenwriting, and its direction is bold and impressive. It may just be the funniest film to ever win Best Picture, and was a wonderfully different and incredibly deserving choice by the Academy for their top prize…even if Woody Allen went on to become an alleged child molester.