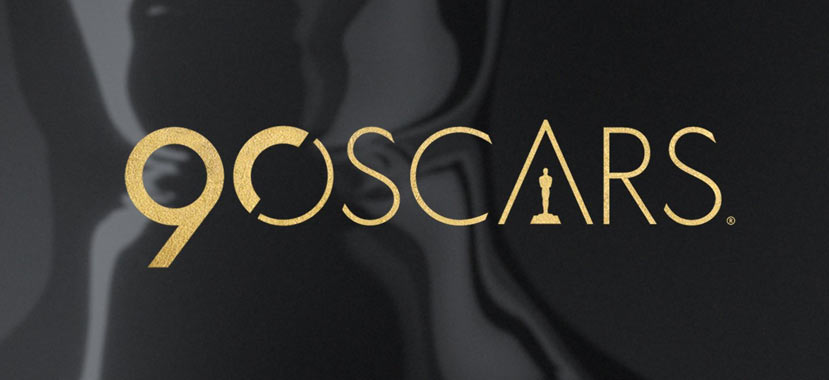 24 Jan

The good, the bad, and the ugly of the Oscar nominations

Surprises aplenty with this year's Academy Award nominations. While a whole host of nominations went according to plan, there were far more shocks than usual. On the plus side, the majority of these surprises are wonderful, meaning there is far more to celebrate this year than be disappointed by. That makes the unavoidable heart breaks (The Florida Project, sob!) somewhat manageable. So it's time to break down the good, the bad, and the ugly of the 90th Academy Award nominations.

THE GOOD
As expected, our potential new frontrunner The Shape of Water dominated the field, with an incredible 13 nominations. It didn't quite get the magic record number of 14 (it missed an expected nod for Visual Effects), but it's a phenomenal showing for the film which could sweep the whole damn thing. It's still early days, but with such overwhelming love from voters, the race for Best Picture could be all over.

The perennial Best Director snub of Christopher Nolan is finally at an end. Nolan is at long last an Academy Award nominee. It was looking shaky there for a while, with Dunkirk losing steam with each passing week. Thankfully, Nolan is there, and Dunkirk notched up the second-highest number of nominations with eight including Best Picture.

Let's just take a moment to acknowledge and appreciate the unprecedented success of Get Out. We have a horror film, written and directed by an African-American making his feature-film debut, released in the dead-zone that is February, nominated for four of the biggest Academy Award categories in Best Picture, Best Director, Best Actor, and Best Original Screenplay. That is an utterly astonishing achievement. Jordan Peele becomes the first African-American ever to be nominated for directing, writing, and producing in the same year. He is only the third person in history to receive these three nominations for their film debut. He becomes only the fifth black director to be nominated for Best Director and the fourth black screenwriter to be nominated for a Screenplay category. The level of history-making Get Out achieves is unlike any other nominee this year. If that isn't enough to boost its Best Picture chances, I don't know what is.

Rachel Morrison made history as the first female nominated for Best Cinematography for Mudbound. This is the one nomination I cheered the loudest for. Yes, it's great to see the end of horrible and embarrassing Oscar stat, but Morrison deserves to be there, regardless of her gender. Special shout-out too for Mary J. Blige, who is a double nominee for Mudbound, with nominations for both Best Supporting Actress and Best Original Song. Plus Dee Rees becomes the first black female screenwriter nominated for Adapted Screenplay and only the second black female screenwriter nominee in history. With four total nominations for Mudbound, it's the best showing for a Netflix production to date. Perhaps the Academy is finally ready to embrace this new medium.

Not a lot of people were brave enough to pick it, but Baby Driver did indeed get an insanely deserved nomination for Best Film Editing. You've gotta believe it's the dark-horse to take this award now. If you don't believe me, go back and watch it again. The film's editing is easily the finest of the year.

In another history-making moment, with her nomination for Lady Bird, Greta Gerwig becomes only the fifth female to be nominated for Best Director. It's long been a shameful point of the Oscars 90-year history that only four women had received this nomination. Perhaps this heralds the turning of the tide. Although I'm sure we said the same about Kathryn Bigalow eight years ago…

Octavia Spencer ties with Viola Davis as the most-nominated black actress in Academy Awards history, with three nominations in the last six years. She also further extends her record as the only black actress to be nominated again after previously winning an Oscar.

When the news came through back in November that Spacey was out and Plummer was in for All the Money in the World, I tweeted he would be nominated for Best Supporting Actor. I will now commence my "told ya so" dance…

Despite a ridiculous amount of undeserved and ridiculous backlash, The Post made it into the Best Picture race, as it damn well should have. And, despite the groans of many, Meryl Streep earned her 21st nomination with her nod for Best Actress, to extend her record as the most nominated performer even further. Say what you will about the film, but she commands the screen with that performance, and deserves that nomination.

Logan deservedly received that Adapted Screenplay nom a few were brave enough to predict. In the process, it becomes the first superhero film/comic book adaptation to receive a screenwriting nomination. Bravo. About damn time.

THE BAD
Probably more of a personal one that's unlikely to be shared by most, but as a fan of The Post and the work of Steven Spielberg, I'm gutted to see him miss out on a Best Director nomination. Again, say what you like about the film, his direction was typically excellent. Any other year, and he would have been there.

Many had predicted they'd both miss out, but most of us were still desperately hoping at least one of the Call Me By Your Name supporting actors would make it in. Sadly, both Armie Hammer and Michael Stuhlbarg were shamefully snubbed. Instead, we get two nominees from Three Billboards Outside Ebbing, Missouri in Rockwell and Harrelson. Excuse me while I scream into a pillow.

For the second time, a LEGO movie goes down like a lead balloon with Academy voters, with The Lego Batman Movie strangely missing out on a nomination for Best Animated Feature. In its place, we got The Boss Baby and Ferdinand. Even my four-year-old nephew would tell you that's a disgrace.

Probably not one I should comment on, having not seen Roman J. Israel, Esq. as yet, but, by all accounts, Denzel Washington's performance is subpar, at best, and his nomination for Best Actor is really just an indication of how much Academy voters love that man. They needed a replacement spot (more on that shortly), and he was the obvious choice.

Tom Hanks extends his lack of an Oscar nomination to 18 years, after being snubbed for his good-not-great performance in The Post. I know he was far from a certainty, but with that fifth spot up for grabs, why was he not the next in line? Seriously, did he do something to tick the Academy off? For a man who once won CONSECUTIVE Oscars for Best Actor to now being snubbed for 18 years is bewildering.

I love John Williams, and I love Star Wars. But his nomination (his 51st, in total) for Best Original Score for The Last Jedi is rather baffling. Yes, the Star Wars score is one of the most iconic film scores of all time. But Williams essentially just rehashes and reworks existing elements with each new chapter of this franchise. It's great and all, but there were better and more original scores that deserved his spot.

I, Tonya gets a Best Film Editing nomination, but Get Out doesn't. Yeah, okay then.

THE UGLY
My kiss of death continues. For the last eight years, every single film I have declared my #1 film of the year has ultimately failed to win Best Picture. However, all those films were all at least nominated, and that was some comfort. That ends this year, with The Florida Project painfully missing from the Best Picture nominees. It hurts like hell to love a film so desperately, and see the Academy completely turn their back on it. It was always a possibility, but I still couldn't and wouldn't believe it. I'm thrilled Willem Dafoe is there, but that was never in doubt. I still love you, The Florida Project. And I always will.

Do you remember In a Heartbeat, that gorgeous animated short film featuring the young boy in love with his schoolmate that went completely viral last year? The one with the heart that leaps out of his chest and pulls him towards his crush who just so happens to be another boy? Yeah, it wasn't nominated for Best Animated Short, despite many predicting it would ultimately WIN the category. I'm staggered at this snub. I'm hurt by this snub. It's an absolute disgrace. It was a glorious work of art, and deserved to be there. I cannot fathom why it's not.

Another presumed frontrunner also received a painful snub. Jane, the beautiful documentary on the life of Jane Goodall and her work with chimpanzees, was perceived by many to be the eventual winner of Best Documentary Feature. It's not even nominated. Baffling is an understatement. Did they just flat-out not watch it? We've now lost the chance to have the luminous Jane Goodall attend the Academy Awards. Bravo, idiots.

Not a single nomination for Wonder Woman. Way to show your stupidity, Academy.

This final point, I'm incredibly conflicted over. James Franco was not nominated for Best Actor for his ingenious and hilarious performance in The Disaster Artist. As you would likely be aware, Franco has been in the news for allegations of sexual misconduct, which he vehemently denies. These stories broke just a day or two before nomination voting closed, and clearly, they had an impact. Perhaps voters were still feeling the wrath of many after last year's Casey Affleck win. Perhaps they were concerned this Franco story would get even worse over the next month, making his nomination horrendously awkward. Maybe they just didn't like his performance. We will never know for sure. But, you cannot deny his performance was one of the five best of the year, and he fully deserved to receive recognition. Look, I'm no fan of him personally. And the allegations against him are deeply unsettling, particularly if they are proven to be true. I loved his performance, and I would have liked to see him be rewarded for that. That's all I'm saying.