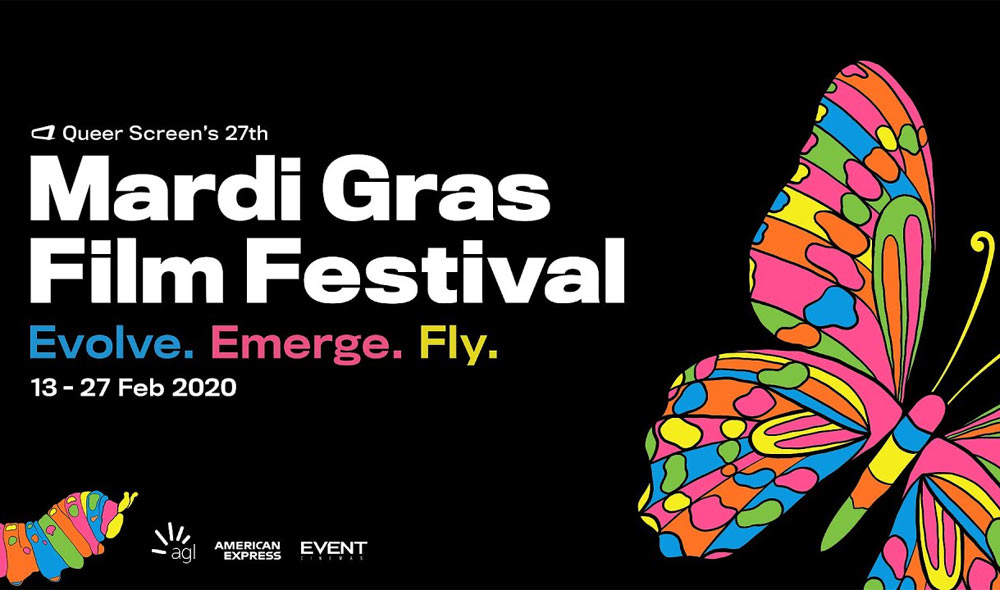 12 Feb

Eight must-see films at the Mardi Gras Film Festival

With six world premieres, 93 Australian premieres and 12 Sydney premieres across 57 feature-length films, Queer Screen's annual Mardi Gras Film Festival returns to Sydney for its 27th year. Under the banner of "Emerge. Evolve. Fly.," the program features another spectacular line-up of LGBTQ+ films sure to enlighten, challenge, move, entertain, and dazzle Sydney audiences.

With dramas, comedies, documentaries, animated films, and everything else in between, there's something for everyone this year. Here are eight films The Jam Report highly recommends form part of your viewing schedule.

5B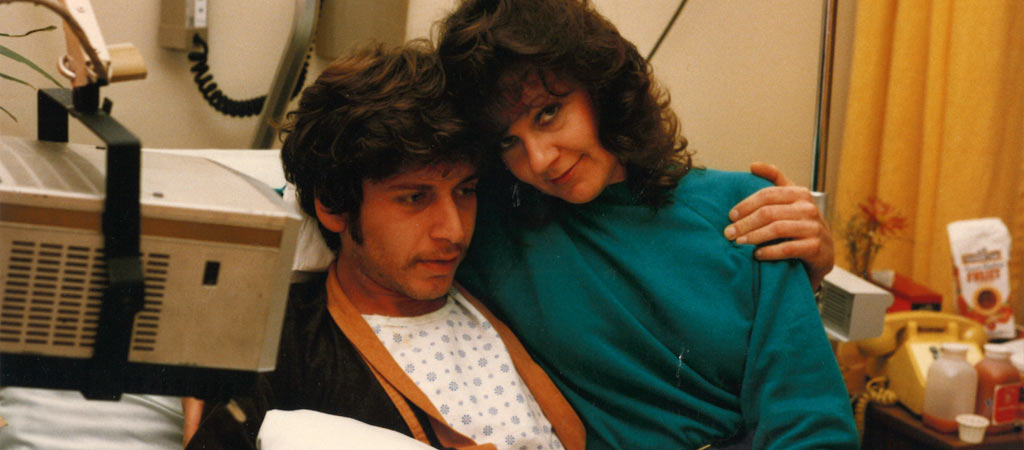 For those too young to remember the AIDS crisis of the 1980s, it's difficult to explain the level of panic, fear, and subsequent homophobia the disease invariably caused. As the HIV virus spread amongst gay men and with no cure or treatment in sight, paranoia began to set in. Despite evidence to the contrary, the general public began to grow fearful of catching the disease in seemingly innocuous ways like using a public toilet seat or merely being in the presence of a gay man who likely didn't even have the disease.
It's unfathomable to consider, but this misplaced paranoia flowed into the medical system where there was growing reluctance to allow AIDS victims to share hospital wards with other patients. Even worse, several locations refused to treat AIDS patients at all. But one American hospital featured in Dan Krauss and Paul Haggis' powerful documentary 5B refused to fall into such rampant homophobia.
Named for the ward at San Francisco General Hospital, 5B tackles the source of the AIDS panic gripping America and the dehumanising consequences of that very fear. But, more importantly, 5B is a beautiful portrait of the men and women who refused to sit quietly while hundreds suffered. As the first ward in the world exclusively dedicated to the treatment of AIDS victims, this was a place of refuge, love, and understanding. The documentary is a celebration of the heroism of those who never wanted to be seen as heroes. But their compassion in a time of such fear is undoubtedly heroic and worthy of cinematic focus.





Crystal City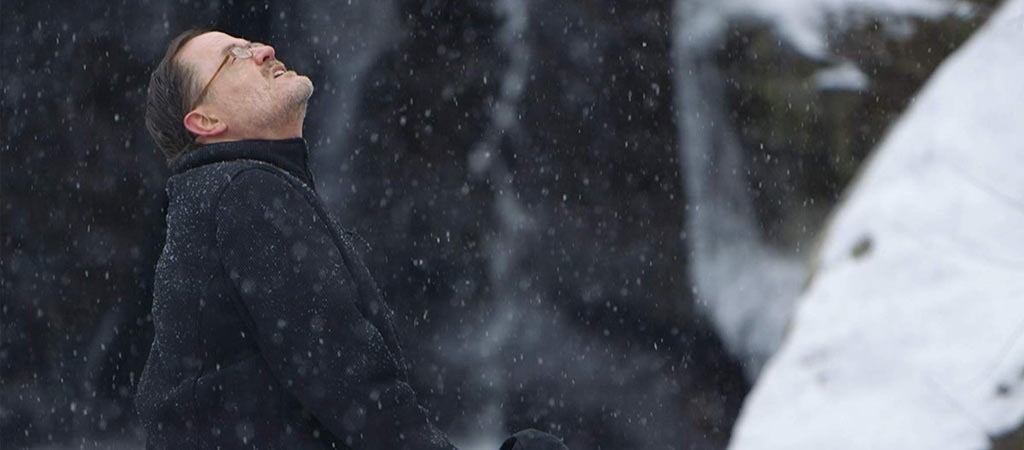 Most are likely aware of the devastating issues that stem from crystal meth addiction, but few may be aware meth use has reach epidemic levels within the gay community. It's a crisis receiving little media attention, making Terrence Crawford's documentary Crystal City incredibly pertinent. Crawford follows the lives of 12 New York City gay men over the course of one year, charting either their use or recovery from the crippling addiction to a drug which genuinely rewires the brain of those who touch it.
Given the use of crystal meth has experienced a startling 300-400% surge of use amongst gay men in New York City, the time is right to shine a blinding light on a problem many appear to be ignoring. Crystal City charts the origins of the drug from the 1950s through the AIDS crisis and to modern-day where the rise of "chem sex" has seen an explosion of new users.
Crawford wisely uses animation to present the complicated science behind how crystal meth alters the dopamine receptors in the brain, making scientific information far more palatable for his audience. A recovering addict himself, Crawford profiles his subjects with the sensitivity and empathy that can only come from a filmmaker who keenly understands precisely what these men are experiencing. There's no judgement here but Crystal City still stands as an eye-opening cautionary tale for those still unfamiliar with the devastating consequences of a drug destroying the lives of so many.





End of the Century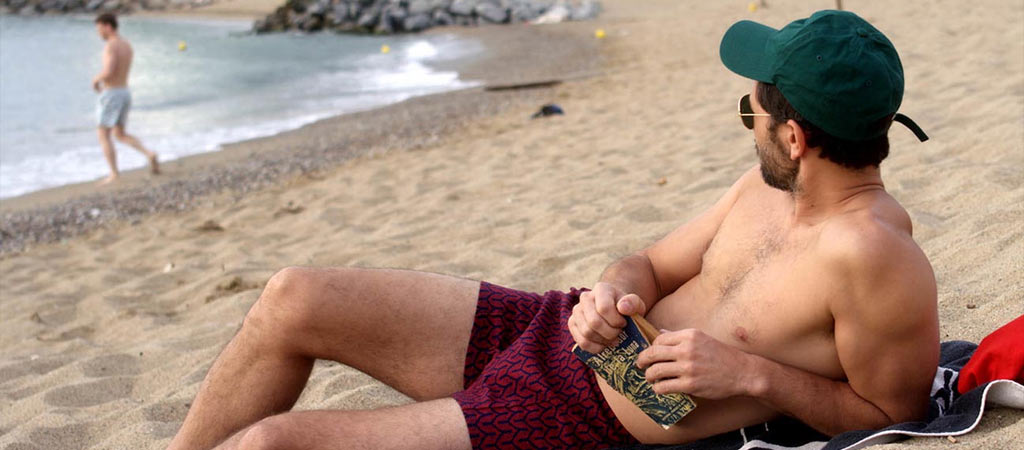 An understated, yet deeply moving portrait of a fateful romance, End of the Century is a poignant film that will linger long in your mind. A simple story told in beautiful style by writer/director Lucio Castro, it's a beguiling drama that skillfully blends the past and present to craft its narrative in fascinating fashion. On its surface, the film looks like your average gay romance melodrama, but with a hefty helping of curious twists, End of the Century soon becomes far more than the standard fare.
Ocho (Juan Barberini), a New York-based Argentinian poet, is vacationing in Barcelona on a break from a work conference in Madrid. In a dialogue-free 12-minute opening sequence, we witness Ocho walk the streets alone and sprawl out on the beach where he spots the handsome Javi (Ramon Pujol), who, much to Ocho's chagrin, disappears on his bicycle before the two can exchange words.
But a second chance soon arrives, after Ocho spots Javi on the street below his balcony and boldly invites him up to his apartment, leading to a passionate encounter. After the two exchange numbers, they meet up again for a proper date over cheese and wine. Feeling strangely relaxed around a perfect stranger, Ocho states he feels as though they have met before. And he's dead right.
From here Castro instantly takes us back flashback to 1999 where we learn Ocho and Javi did indeed meet when the two were both still in the closet. As Castro plays with the juxtaposition of their two encounters, he explores Ocho and Javi's unexpected connection that suggests the two were always destined to reunite. With echoes of Andrew Haigh's Weekend and even a dash of La La Land in the film's gut-punch of a climax, there's something so deeply intoxicating about this simple tale.





Label Me


Cinema has frequently captured the painful isolation that immigrants so often feel after arriving in unfamiliar territory, but rarely do we see the experience of those immigrants who also fall somewhere on the LGBTQ+ spectrum. With his impressive feature film debut Label Me, 27-year-old German writer/director Kai Kreuser captures the crippling internal conflict of internalised homophobia with deft skill.
After fleeing the devastation of Aleppo, Syria, Waseem (Renato Schuchn) seeks asylum in Germany, forced to await processing in a refugee camp in Cologne. Without the ability to legally seek employment, Waseem turns to gay sex work to earn money. While he identifies as a heterosexual man, it's clear Waseem is a product of his environment, taught to suppress his true self out of fear and disgust for the homosexual lifestyle.
But when he repeatedly services the affluent and brashly confident Lars (Nikolaus Benda), his restrictive views begin to be challenged, causing Waseem to confront everything he's long attempted to contain. Kreuser paints a captivating portrait of two wildly different lives converging in a way neither ever imagined, particularly as Waseem's austere mask begins to finally crack. It's a delicate look at sexuality and the painful process so many undertake to discover and accept who they truly are.





Queering the Script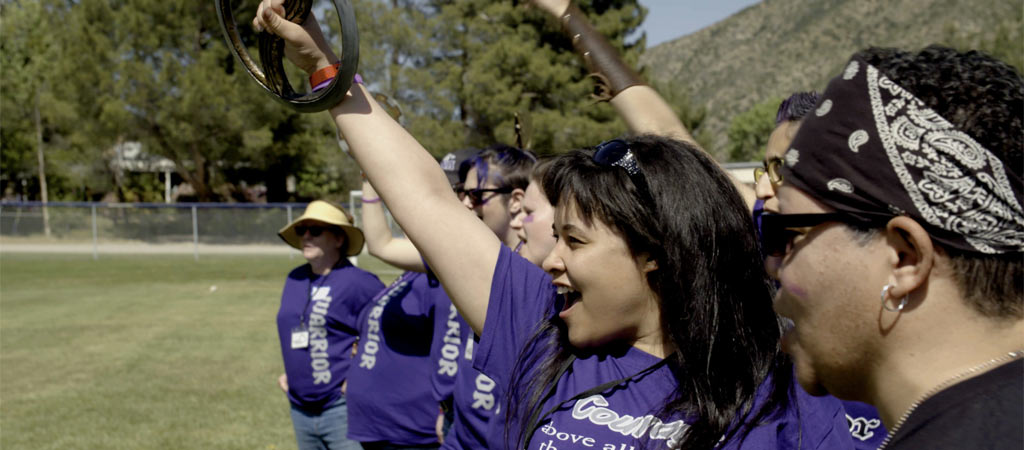 Queer female representation on television has come a long way in the last three decades, but, boy, is there still a long way to go. Both a celebration of progress and a rallying cry for further advancement, Queering the Script explores the history of how television has presented queer females, while also highlighting the fervent passion of queen female fan communities.
From 90s staples like Xena: Warrior Princess and Buffy the Vampire Slayer to modern programs including Orange is the New Black and Riverdale, Queering the Script examines the changing face of queer representation on television and what these shows and characters have meant to passionate fanbases around the globe. It's a beautiful portrait of what representation in the media means to queer people who were long portrayed in deeply inauthentic ways or barely represented at all.
Featuring interviews with icons of queer television including Lucy Lawless, Angelica Ross, Ilene Chaiken, and Stephanie Beatriz, Queering the Script juxtaposes the words of the stars themselves with those of the fans who adore them. It's a documentary which celebrates the world of fandom and keenly understands why these identities have provided such comfort for those who often feel so alienated. An enlightening work that shows how far queer representation has come, Queering the Script also highlights how far we've still got to go.





Sell By (titled Almost Love in the U.S.)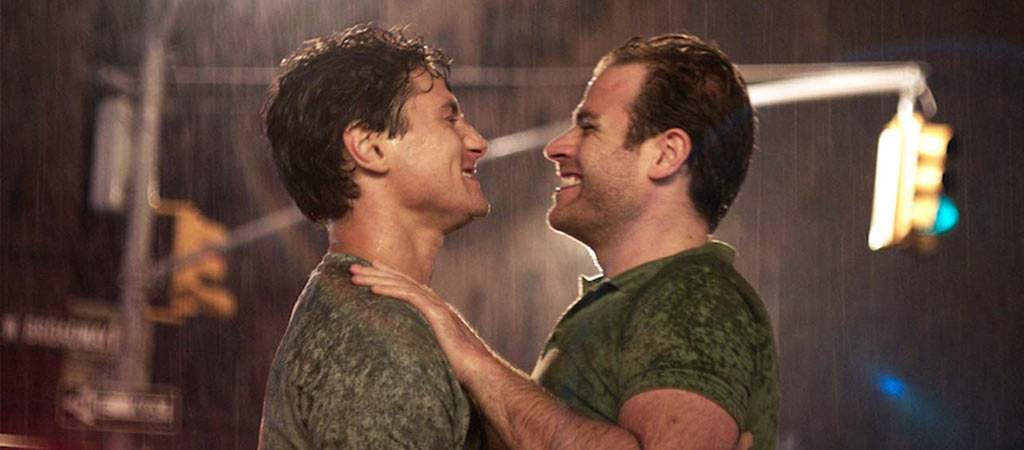 It's hard to resist a great romantic comedy, and you'd be hard-pressed to find a better example of the genre at this year's festival than Mike Doyle's Sell By; an impressive directorial debut from the actor-turned-writer/director, elevated by an impeccable ensemble cast. A heart-warming and empathetic piece, Sell By is a deceptively simple tale that knows exactly what it is and plays on the strength of a genre we know so well.
As their five-year anniversary approaches, Marklin (August Prew) and Adam (Scott Evans) find themselves in somewhat of a rut. Finding it difficult to still connect like they once did, the couple begins to reevaluate their relationship and the future, with the help of their diverse group of friends, who all have their own strong opinions on the matter at hand.
For anyone who's found themselves in a similar situation, Sell By perfectly captures the anxieties of a relationship which seems to be approaching its expiry date. Doyle's screenplay is full of witty dialogue and entertaining scenarios, as Marklin and Adam navigate the complicated path laying before them. With terrific supporting performances from Patricia Clarkson and Michelle Buteau, Sell By is bursting with a cavalcade of delightful characters you will easily fall in love with. This is a film which doesn't seek to reinvent the wheel, which, for better or worse, serves up everything you'll be expecting. But what a giddily entertaining ride it ends up being.





Sid & Judy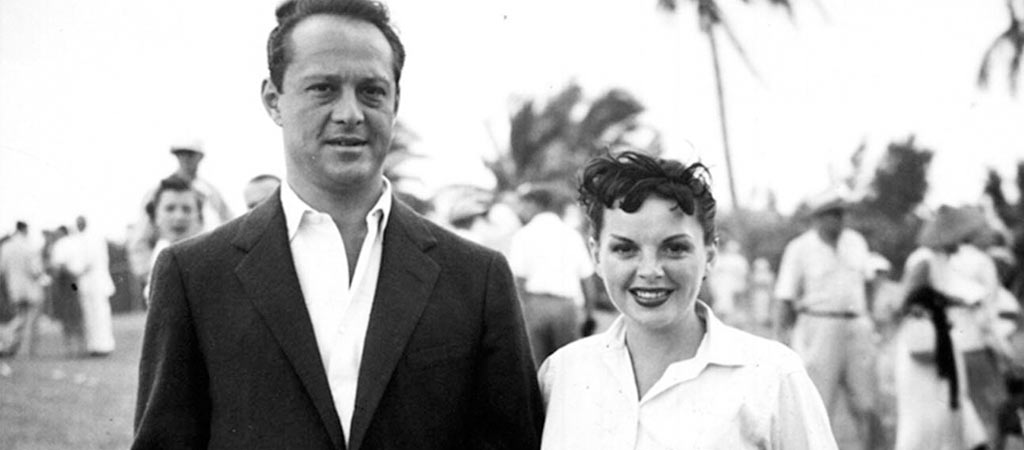 After Renée Zellweger's recent Oscar win for portraying the legend that is Judy Garland, it's the perfect timing for a documentary like Stephen Kijack's Sid & Judy. Narrated by Jon Hamm and Jennifer Jason Leigh, the film focuses on Garland's midcareer resurgence and marriage to Sidney Luft, offering a glimpse at a more positive time in the star's life than that seen in Zellweger's Judy.
Based on Luft's posthumously-completed memoir Judy and I: My Life With Judy Garland, Sid & Judy offers its audience a look at Garland's roaring comeback, thanks to her Oscar-nominated performance in A Star Is Born and a hugely successful concert tour, orchestrated by Luft himself. Hamm and Leigh assume the roles of the titular couple, narrating their words startlingly well. It almost begs the question if the pair would have made the perfect casting choice for a biopic, had Zellweger and Rufus Sewell not beat them to it.
Through the use of archival footage, home movies, and film clips, Kijack constructs his documentary in rather standard fashion. But there's a hefty helping of rare footage here that will be an absolute delight for Judy fans around the globe. A beautiful tribute to a star whose legendary status only appears to grow with time, Sid & Judy is another fascinating look at one of Hollywood's most tragic figures.





Song Lang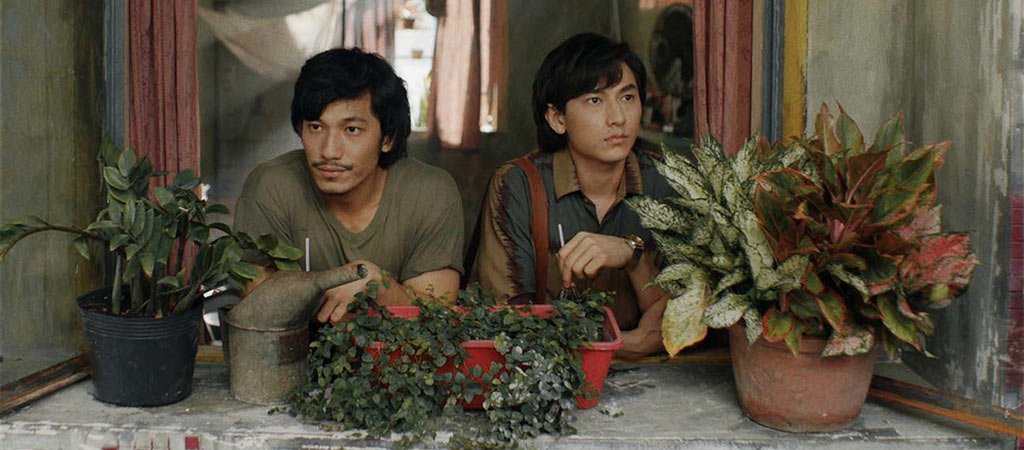 A visually captivating Vietnamese gem, Song Lang takes its name from a percussion instrument often used in Vietnamese music to keep the beat, particularly in traditional folk opera known as cai luong. But there's a deeper meaning to the instrument, with many believing it can "guide artists down the moral path." It's this interpretation which forms the crux of Leon Le's dazzling feature film debut, set in the world of his beloved cai luong.
Set in 1980s Ho Chi Minh City, Linh Phung (Vietnamese pop star Isaac) is the star of a travelling cai luong troupe who has found himself deeply in debt with a local loan shark. When unruly debt collector Dung (Lien Binh Phat) is sent to collect that debt, the two form an unlikely bond neither could have foreseen. As Dung's stern exterior begins to break, Linh starts to see there's far more to this violent brute than meets the eye.
A gentle love story told with delicacy by Le, Song Lang slowly unravels its narrative without falling into the gooey tropes that often beset such an unlikely romance. Isaac and Phat are perfectly cast and their chemistry is beautifully authentic, crafting an unlikely connection that's wonderfully restrained and deeply effective. In a visual sense, Song Lang is simply stunning, with a rich colour palette and beautifully composed shots that give the film a wonderful vintage feel. A spectacular debut from Le, he's stamped his claim as a filmmaker to watch.





Queer Screen's 27th Mardi Gras Film Festival runs 13-27 February 2020. For more information, visit https://queerscreen.org.au/