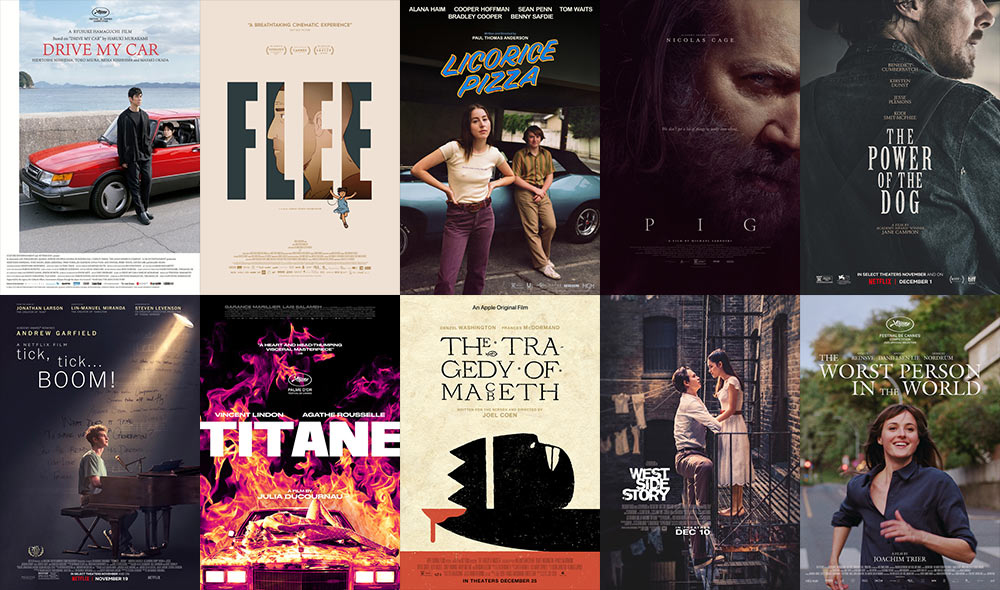 18 Jan

The Jam Report's top ten films of 2021

Ah, 2021. The year that held such promise, yet ultimately ended up merely proving the old rule that the sequel is worse than the original. After 2020 served film lovers with nothing but cinema closures, release date delays, and endless hours watching movies on our televisions, 2021 gave us much of the same. Well, that's if you were unlucky enough to live in certain parts of Australia where theatres sat dark from June to October. That meant we were forced to sit at home while major films like No Time to Die, Shang-Chi and the Legend of the Ten Rings, and The Suicide Squad were still released around the globe.

That's why it was a bloody tough year for a film critic based in Australia. In 2020, films were delayed globally. Everyone was in the same awful boat. In 2021, we Aussies were the only ones being forced to wait, meaning we had to play an anxiety-riddled game of avoid the spoilers. Just as everything appeared to be settling down, omicron reared its ugly head and now it looks like we might be in for more of the same in 2022. And we all know the third film in a trilogy is always the worst.

Despite all these challenges, 2021 somehow still delivered a spectacular roster of films that either debuted in cinemas, on streaming platforms or simultaneously on both. It's a strange new world where every film seems to have its own unique release strategy. The window between theatrical and home entertainment is shortening. And plenty of films are bypassing cinemas altogether. A global pandemic opened Pandora's box on the way new films are released and it's a box that may never be closed. In all honesty, it's a change that's been a long time coming. Covid just sped everything up.

There's a lot of doom and gloom about the future of cinemas. After the staggering box office success of Spider-Man: No Way Home and the failures of films that may have succeeded just a few years ago, many are predicting we could be looking at a landscape where only superhero movies and blockbuster tentpoles make it to theatres and everything else is relegated to streaming. Personally, I think it's too soon to make such bold prophecies. It's clear a large segment of the audience are still not willing to risk catching a disease to see something they can just wait 45 days to watch at home. Whether that changes once life truly returns to normal obviously remains to be seen.

But I'm getting carried away blabbering about where the world of film releases is heading. You came here to uncover my favourite films of the year, so let's get on with it. As I say every year, these are not inherently the "best" films of the year. That's always a strange word when applied to a subjective artform like cinema. In a year of continued darkness, uncertainty, and fear, these are simply the 20 films that kept me sane.

They are the films that made me smile and cry and laugh and forget about the world for a brief time. They reminded me of why I've dedicated my life to this world. They provided joy when it was in short supply elsewhere. They touched my heart and invigorated my brain. They entertained, enlightened, and inspired. And they all left an indelible impression. And, of course, in my opinion, they're all great examples of what constitutes top-quality cinema.

As is tradition, here are ten films that just missed out but are still absolutely worthy of adoration.

20. Spider-Man: No Way Home (full review)
19. Barb and Star Go to Vista Del Mar (full review)
18. Encanto (full review)
17. The Harder They Fall (full review)
16. CODA (full review)
15. The Mitchells vs. the Machines (full review)
14. C'mon C'mon
13. Parallel Mothers
12. A Hero
11. Mass (full review)

And now, without further ado, presenting The Jam Report's top ten films of 2021.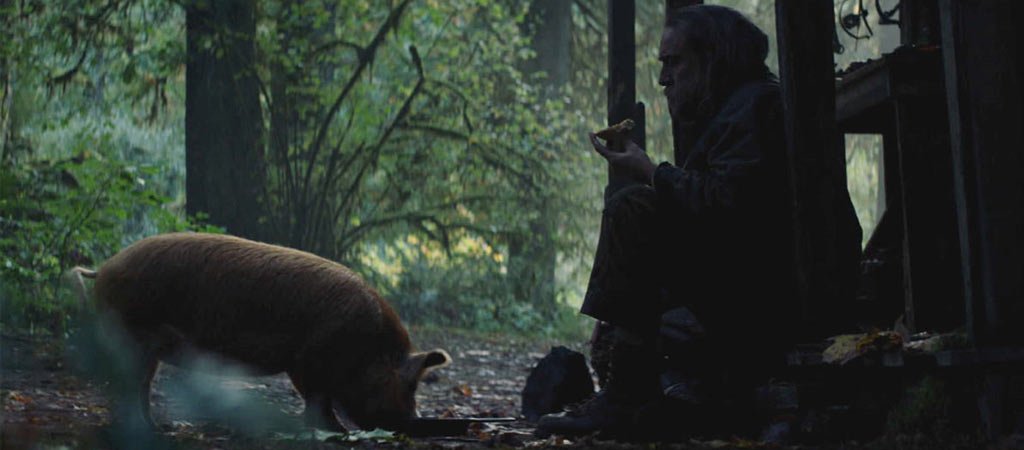 "I love her."
A quietly poignant and strangely beautiful little gem that touched my heart like few other films this year, Pig is a deeply special wonder. Led by a stellar performance by Nicolas Cage and an unexpectedly heartfelt narrative, it's an unassuming masterpiece. In the best performance he's delivered in years, Cage is astonishingly good. He delivers a quiet character study of a complex man whose haggard appearance and grumbly demeanour hide deep-seated pain that's only amplified by the sudden disappearance of his cherished porcine companion. On paper, Pig sounds utterly absurd. In cinematic form, it's one of the best films of the year.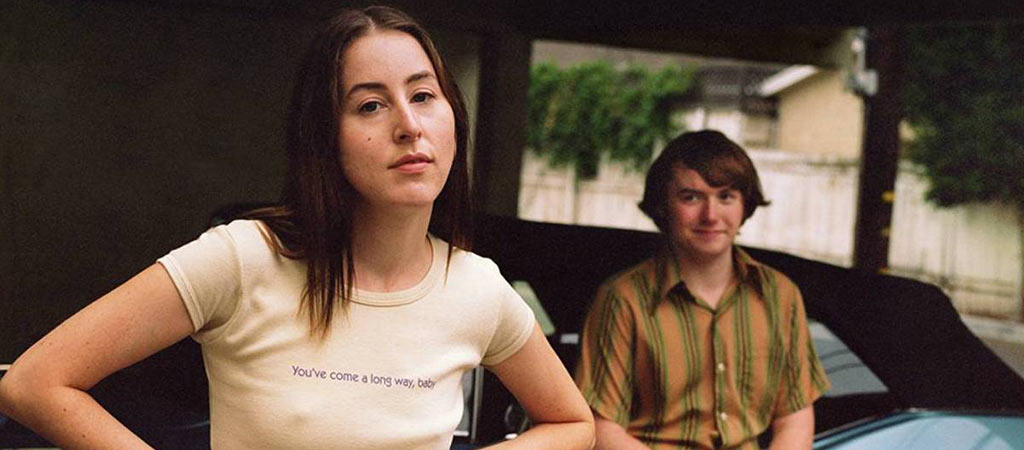 "I'm not gonna forget you. Just like you're not gonna forget me."
A wistfully nostalgic portrait of Los Angeles in the 1970s and a charming coming-of-age comedy, Licorice Pizza is Paul Thomas Anderson's ode to New Hollywood and an age of innocence and reckless abandonment. Led by star-making turns from Alana Haim and Cooper Hoffman and meticulously crafted with deliberate pacing and an intoxicating tone, it's a pleasure to spend 133 minutes with one of the best films of the year. It's a film so effervescently joyous that it will likely leave you floating out of the cinema. It's tender, hilarious, giddily entertaining, and flows with an infectious vibe you can't help but groove along with.
8. tick, tick… BOOM! (

full review

)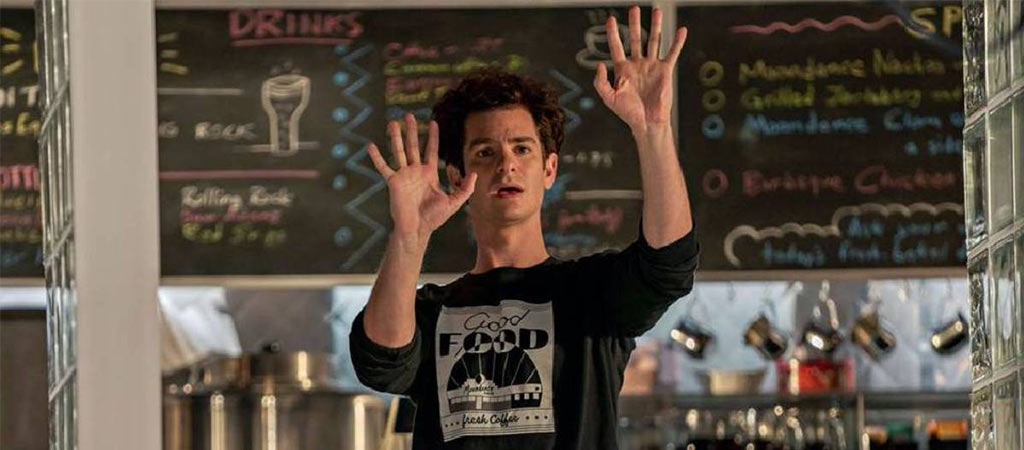 "They're singing "Happy Birthday." You just want to lay down and cry."
Two titans of the musical theatre world combine in Lin-Manuel Miranda's feature directorial debut Tick, Tick… Boom! and the result is simply spectacular. Led by a tour-de-force performance from an electrifying (and Oscar-worthy) Andrew Garfield and brought to life through Miranda's sharp vision, it's a gorgeous love letter to the late Jonathan Larson and the chaotic creative process behind pieces of musical theatre. If you're familiar with Larson, you see Garfield completely disappear into this character to capture the very essence of the eccentric composer. With his remarkable directorial debut, Miranda honours his idol and proves there really is nothing he can't do.
7. The Tragedy of Macbeth (full review)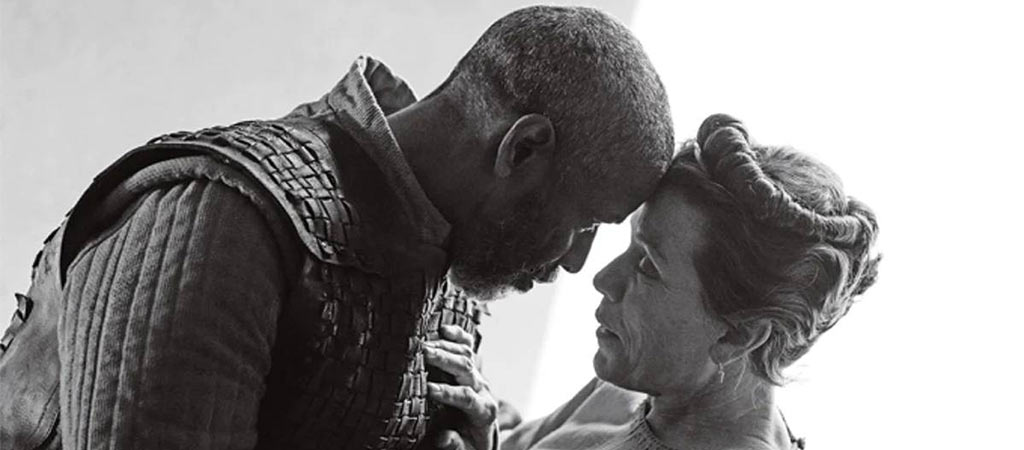 "Something wicked this way comes."
In his solo directorial debut, writer-director Joel Coen strips back Shakespeare's "Scottish play" to focus on the text's darker elements to create one of the most breathtaking films of the year. A visually striking monochrome adaptation with stellar performances from Denzel Washington and Frances McDormand, The Tragedy of Macbeth is an absolute triumph. Bruno Delbonnel's stark and stunning black-and-white cinematography will truly take your breath away, as will Washington and McDormand in the roles they were born to play. Sombre yet entirely gripping, this compelling noir-esque adaptation is powerful cinema. With some of the year's most exceptional visuals and two powerhouse performances, Coen proves he can be just as impressive as a solo act.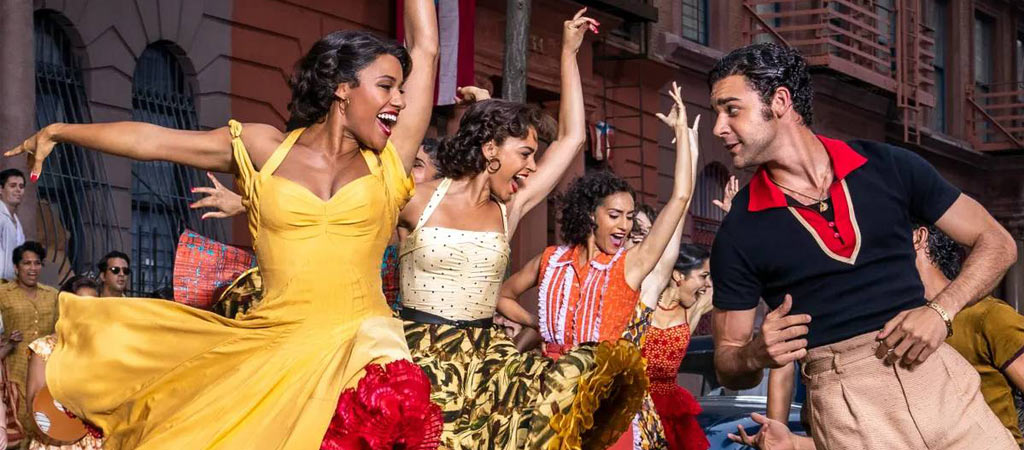 "I want to be happy here. To make a life, a home."
Few would have thought a classic like West Side Story would ever need another film adaptation. We should learn to never doubt the masterful skills of someone like Steven Spielberg. It was utter madness to take on such a project, but the result is an exhilarating reimagining that's pure cinematic magic. Rachel Zegler and an Oscar-worthy Ariana DeBose are both revelatory and Mike Faist almost steals the whole damn thing. This is a story that's sadly still abundantly relevant and Spielberg and screenwriter Tony Kushner know it. But rather than just present a lazy shot-for-shot remake, Spielberg crafts this adaptation with an intoxicating new life all of its own. What a picture.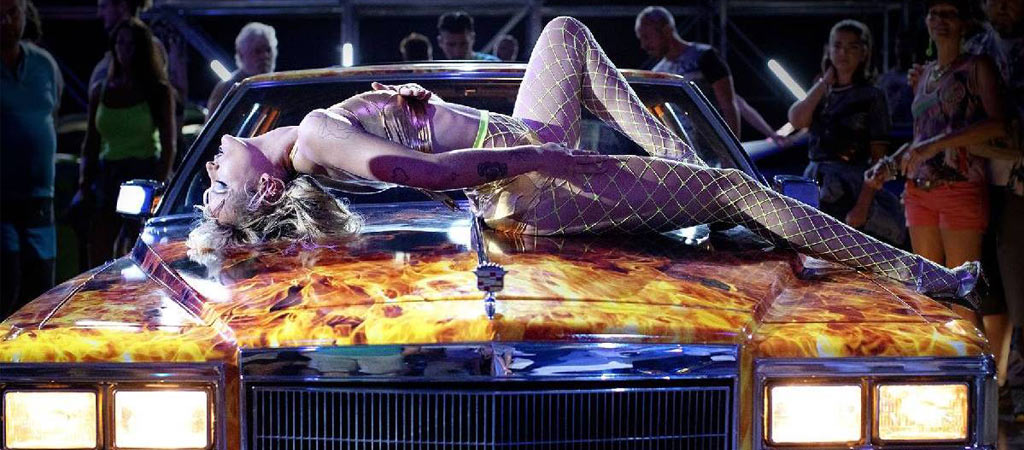 "Why do you want to leave? You're already home."
It's not often I find a film that leaves me truly speechless. Then again, it's not every day a film like Julia Ducournau's staggeringly audacious Titane comes along. It may be the most utterly insane film I saw all year and I sincerely mean that as a compliment of the highest order. Provocative and unnerving but also strangely tender and beautiful, Titane is truly unlike anything else in 2021. Amidst all the grotesque imagery, Ducournau presents a nuanced, warts-and-all portrait of humanity that deftly dances along the line between vulgar and beautiful. An astonishing achievement from a filmmaker in total control of her unique vision. Titane is a film that will get under your skin and just keep burrowing.
4. The Worst Person in the World (full review)
"Yes, I do love you. But I also don't."
Every so often, a film comes along that appears to follow the same well-worn tropes of many films that preceded it, particularly those in the romantic comedy/drama genre with a lost twentysomething protagonist. The trials and tribulations of young adults bumbling their way through life is rarely the most original of narratives. Then something like The Worst Person in the World shatters all expectations and reaffirms your faith cinema can still subvert those clichés and deliver something entirely new and refreshing. Hilarious, heartbreaking, insightful, and sensitive, this film is an absolute joy to watch. With one of the smartest screenplays of the year and a breathtaking performance from the luminous Renate Reinsve, The Worst Person in the World captivates as much as it devastates.
3. The Power of the Dog (full review)
"You tell them the truth, that I stink. And I like it."
A slow-burn character study that's as captivating as it is challenging, The Power of the Dog is a meticulously crafted work of art. Visually stunning and narratively brilliant, it's a contemplative deconstruction of toxic masculinity that declares Jane Campion is a mighty force to be reckoned with this awards season. Elevated by an impeccable ensemble and cemented by an unflinching screenplay, it's a mesmerising work of the highest order. Campion carefully plots her pacing to reveal the multi-layered inner workings of her screenplay that's like a silently ticking timebomb waiting to explode. This is a measured filmmaker in total and tight control of everything she's creating where all aspects have purpose and deeper meaning, especially her characters whose ambiguous motivations could provide fodder for countless theses.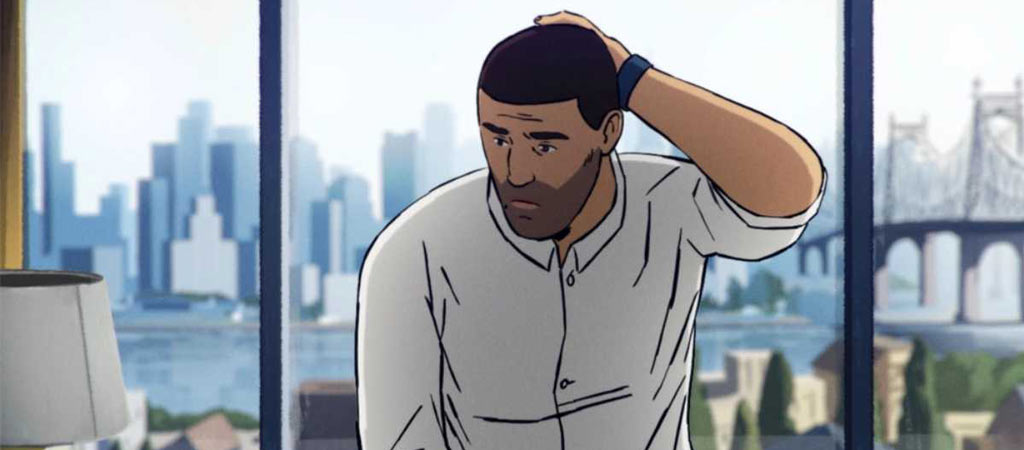 "What does the word "home" mean to you?"
Flee is not just an extraordinary documentary or an incredible animated feature film. It's one of the best films of the year, period. A brilliant fusion of documentary filmmaking and gorgeous animation to uniquely deliver a compelling true story with imagery that's both beautiful and tragic. In intimately telling one man's harrowing journey from Afghanistan to Denmark, director Jonas Poher Rasmussen perfectly captures the psychological scars of a refugee haunted by his past. Released in the aftermath of another wave of Afghan refugees fleeing the incoming reemergence of the tyrannical Taliban, Flee could not be more pertinent. By utilising striking animation, it pushes the notions of documentary filmmaking to present a voyage of self-discovery and identity you won't soon forget.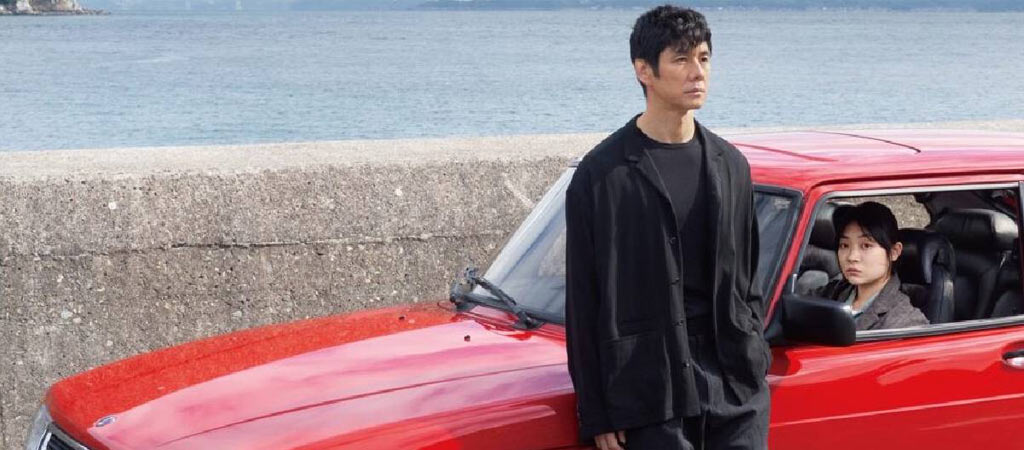 "Those who survive keep thinking of the dead."
As is the case each year, one film shines above all others. In 2021, that film was Ryûsuke Hamaguchi's exquisite masterpiece Drive My Car; a deceptively simple film that left me completely stunned. Beautifully crafted and further elevated by one of the year's finest screenplays, Hamaguchi delivers an intimate character study and a captivating contemplation of love, death, and everything in between. Its three-hour running time may seem daunting, but the minutes truly float by with ease. Hamaguchi delicately weaves his intoxicating and tragic tale of regret and guilt with an intimacy that's entirely engrossing. It's a deeply special film that offers no easy answers, but that's what makes it so mercurially perfect.